Anna Hazare latest news in support of JanLokpal bill (Fight against corruption)
Misconceived Anna's fast unto death is condemnable on govt. part as it is he who earlier made pass RTI act, an ex-army man who salvaged Ralegan Siddhi's village in AhmedNagar district of Maharashtra from utter poverty to self-suffice "model-village", if compared amongst others. Anna devoted most of his life share fighting against corruption and rural development and is now for savoring entire Nation. Shouldn't it be our national responsibility moreover duty to support Anna in this movement? Come with us.
Though Anna Hazare supporters came down to streets in mass already rallying but Anna Hazare support needs more participation nonetheless maximum share of Indian population to drive success Jan Lokpal bill. Lately yesterday IT industry platform migration triumphs PCVITA software, a Pune based IT company in its conference Audi's resolved hard to support Anna Hazare over endorsing Jan Lokpal bill in parliament. We are with Anna, are you?
Read more on Jan Lokpal bill: http://en.wikipedia.org/wiki/Jan_Lokpal_Bill
PCVITA Software; SharePoint Migration triumphs and system software expertise resulting vCard converter, contemplate in Microsoft technologies is in support of Anna Hazare petition on Jan Lok Pal Bill here gives you regular updates on latest news and happenings in Delhi. Stay connected with us.
Earlier yesterday on August 16, 2011 Govt. arrested Anna in charge of infusing anxiety amongst mob fearing local breakouts, put him behind Tihar bars. In contemplate with anna Hazare latest news sources, Anna is going to release soon by this evening. If so, join us at Candle March from India Gate to Parliament supporting Jan Lok Pal bill. It's high time to show your patronage for Nation.
Anna Hazare Latest News Resources: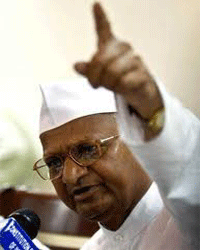 Still in Jail, abandon even water aside Food. The Hindu said:
Anna Hazare Arrest strongly condemned. BBC sources:
Fast Track to Anna's fight against corruption. How it all Unfolded
Support Anna Hazare. This old soul is still fighting, what are we doing in contemporary?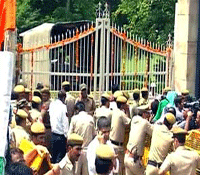 What this veteran Ghandian state: speech on corruption
Anna Hazare supporters Throng Outside Tihar Jail. Read more here at
Anna is appealing to Nation, Mother India once again demands sacrifices. Are you still tuff ling? Empower this movement, be united. JAI HIND!!
"The dream of India as a strong nation will not be realised without self-reliant, self-sufficient villages, this can be achieved only through social commitment & involvement of the common man."
- Anna Hazare
Read more about Anna here: