Office 365
How to Export Apple Mail to Office 365 in an Easy Manner?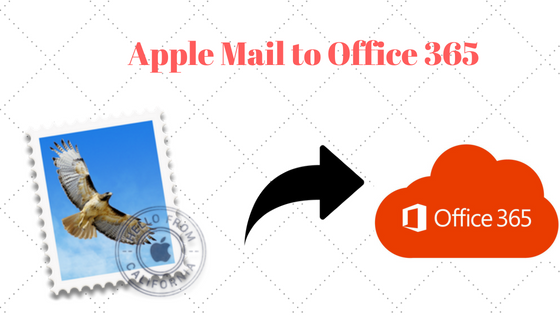 How to transfer Apple Mail data to Office 365 account is one of the common query nowadays asked by the users. If you are also one of them who are searching for the same solution, then you are at right place. This blog will let users know the best solution to export Apple Mail to Office 365.
Migration from a desktop-based email client to a web-based email client is not always an easy task. As nowadays data is really important for the users so, they cannot afford to lose a single bit of information. And, whenever there is a migration between desktop-based to a web-based application, there are chances of data loss. Thus, in the case of such migration, users search for the best possible solution. One such type of migration is from Apple Mail to Exchange Online or Office 365 that is commonly done by the users. However, MS Office 365 is a complete web-based package used by the users to manage important data. Therefore, this blog will focus on the best method to migrate or export Apple Mail to Office 365.
Why Switch to Office 365 from Apple Mail?
There are various possible reasons that force users to switch or migrate Apple Mail data to Office 365 and major ones of them are explained below:
Complete Control and Security: The major advantage of switching from Apple Mail to Exchange Online is the safety and security offered by the Microsoft data centers. In addition, Office 365 let users focus on the important tasks and a user needs not to worry about the data security and loss while working on Office 365. The O365 contains inbuilt security and scans to locate and fix malware or viruses.
Access Data Anywhere Anytime: As Office 365 is a web-based application so, a user can access files and emails from anywhere without any dependency. If a user works remotely a lot, then there is no need to take help from an IT specialist in order to set up VPN and access files. However, with the help of Office 365, a user you can work anytime, anywhere.
Large Amount of Storage: The best part of Office 365 is that it allows users to store a large number of emails. A user needs not to clean the inbox on regularly as Office 365 offers a large amount of storage space. The Microsoft Office 365 has total 50 GB email storage space that is enough for any user due to which many users migrate or export Apple Mail to Office 365.
High Performance: MS O365 is very much popular among the users because of its reliability, availability, and performance. The multiple safeguards and data centers help is protecting important data and automatic failovers. In addition, it offers a strict privacy policy that is also enough to ensure data security and high performance.
Professional Environment: Apart from all the above features, the Office 365 let users experience professional services and make their brand look professional. In addition, the custom domain name also increases the value of the brand name as it includes a design tool that let users create a professional website also.
How to Export Apple Mail to Office 365 in an Efficient Manner?
If a user wants to move emails or wants to do Apple Mail migration to Office 365 without any loss of data, then it can be done with the help of some third-party tool.
Export Apple Mail to MBOX format
To start the migration process, a user first needs to extract Apple Mail mailbox data in MBOX format. To do the same, follow the instructions given below:
First of all, choose the mailbox from which you want to export data from the sidebar. Then, right-click on the mailbox and choose Export Mailbox option. After that, you have to choose the destination location for the resultant MBOX file and click on the Choose button.
Import MBOX file to Office 365
When a user extracts MBOX file from Apple Mail, its time to import it to Office 365. Now, to do it in a seamless way, take help of a professional solution. It is because there is no direct manual method available for the same. Now, there are numbers of third-party tools available but choosing the best from the rest is the tough choice. Thus, here one of the trusted software is suggested that one can easily use. MBOX File to Office 365 Migration Tool is the popular application to upload MBOX to Office 365 without any restriction. The software is designed so smartly that it can move MBOX file of any supporting email client to Office 365. Apart from all this, it is a Windows-based application and can be launched on any version of Windows OS. Now, in order to know how the software works, follow the steps mentioned below:
1. First of all, download and install the software on the local machine
2. After that, click on either Add File(s) or Add Folder button depending upon your choice
3. Now, choose the MBOX file that you have extracted from Apple Mail and add it
4. Then, choose the Office365 Radio button to migrate Apple Mail to Office 365
5. Next, you have to choose With or Without Impersonation option
6. After that, enter all required details and proceed further
7. If you want to customize the migration process, then click on the corresponding radio button to Apply Filters text. Click on the Set button
8. At last, click on the Export button and start the process to perform Apple Mail migration to Office 365
9. As the process completed successfully, a message will pop-up. Click OK and exit the application.
Closing Words
Switch to a web-based service is not so easy always so needs to be done with proper care. One such example is to export Apple Mail to Office 365. In this case, there is no direct manual approach that one can follow. Therefore, a user needs to take help of the third-party tool as discussed above. This the best possible way that a user can try without any risk of data loss.