Office 365
How Office 365 Admin Export Mailbox to PST from Exchange Portal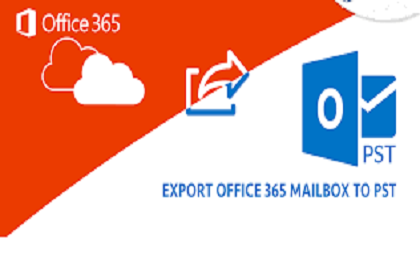 Office 365 Admin Portal export mailbox to PST being an administrator how to perform. Currently, I want to export 78 User account mailbox items to PST file format on my Computer. I tried to do it using eDiscovery but due to its limitation to export only 10 user account data at a time. It might take multiple days to perform the task and I found it quite confusing to use. Is there any secure solution to perform. I have Office 365 admin rights.
Why to Export Mailbox To PST – Office 365 Admin Portal
Within Microsoft Office 365 the cloud-based emailing service is most popular across the world among organizations, both small and large. But depending only on Microsoft cloud to store all your business crucial data was never a good step.
What if data get deleted from your account due to any reason like Accidentally deleted any important mail or Malicious Intruder or Extruder try to harm your business and deletes all your data, or Account get hacked. All these may result from data loss and might affect your business. Therefore, being a database admin the query is always there how Office 365 Admin portal export Mailbox to PST and save on shared drive, local Computer, laptop etc.
How to Export Office 365 Mailbox to .PST as an Admin?
Being an admin or user having admin rights for the O365 account can export Office 365 Mailboxes or emails to PST from Portal / Exchange Online Admin center using multiple methods that are mentioned below:
1. Office 365 Admin can export user mailbox to PST using PowerShell
2. Using Office 365 Export Tool for admin
3. eDiscovery PST export utility from Exchange Online admin Center
Method 1: Office 365 Exchange Admin Export Mailbox to PST using Powershell
With PowerShell it is the five-step solution for admin to download PST file from Office 365:
Step 1: Establishing Connection with O365
Step 2: Provide permission to export Office 365 Mailbox
Step 3: Open MS Outlook Using Newly Created Account
Step 4: Verify the Settings of Outlook
Step 5: Use Export / Import option to export PST on Computer
Note: One cannot use MS Outlook until Office 365 admin fully export mailbox to PST.
Method 2: Office 365 Export PST Tool for Admin
Office 365 Exchange admin can export mailbox to pst easily using O365 exporter. The number of user account doesn't matter tool let's Exchange Online admin to export PST files from multiple User accounts in a few clicks.
Office 365 admin can perform below steps to export multiple user mailboxes to PST:
1. Install and launch Office 365 Export tool for admin on Windows OS. Check box beside IS Office 365, Admin. And now log in using OWA credential.
2. Now, checkbox beside Office 365 user account displayed in the list and click on Next button.
3. After that, select Microsoft Outlook PST format to get output file and Apply other filter option as per need.
4. Next, Browse the location to save the exported PST file and click on Start button to start the export procedure.
Once Office 365 admin able to export Mailbox to PST visits the location see the exported file.
See full working of this program:
Method 3: eDiscovery Program for Office 365 Admin
Microsoft eDiscovery inbuilt tool helps to export multiple user account data into PST file format (at a time able to search and export 10 user account mailboxes). After an eDiscovery Content Search is performed successfully, admin can export it on the local system, network drive, etc. Office 365 admin can export mailboxes to PST format by clicking on download button. To perform eDiscovery content search and export click:
https://docs.microsoft.com/en-us/office365/securitycompliance/export-search-results
Limitations Of using eDiscovery & Powershell Command
Using Powershell Office 365 admin will only able to connect one account at a time. Not able to export selective O365 mailbox items into PST format. It is quite lengthy and time taking process, the first admin has to connect Office 365 to Outlook using Powershell and then export PST file from Outlook account using Import / Export Wizard.
eDiscovery PST search and export is a complex tool to perform. Fails to export more than 10000 emails to PST format. Neither gives the option to export more than 10 user account. This can be used if Office 365 admin wants to export selective mailbox to PST those must be less then 10000.
At the End
We have come up with three methods to resolve query 'how to export O365 to.PST as an admin'. Using Office 365 admin portal export Office 365 mailbox to PST admin can only limit selected User account at a time. And an automated solution i.e. Office 365 Exporter to export unlimited user account data on the local server, shared network or drive.