Email Migration
Export Yahoo Mail to MBOX File – Top 2 Simplified Techniques
admin
| Modified: 2020-08-13T12:31:32+00:00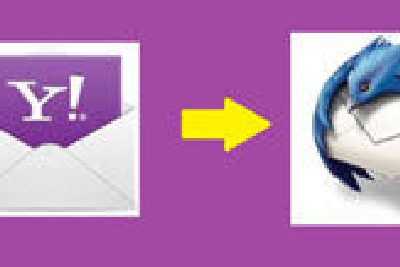 This article is about the procedures to export Yahoo mail to MBOX. We know, a lot of mail clients support MBOX format. Also, the increase in requirement of moving emails from Yahoo account has let us enlist some efficient procedures down below.
Nowadays, people are using different email clients for communication purposes. With the rising demands of technologies, users need to switch from one email application to another. However, Yahoo users raise the requirement to configure their account with the Thunderbird, due to the corruption chances in the Yahoo Mail account.
So, users need to keep their important message of Yahoo Mail in the local machine. It will only possible when you export Yahoo Mail to MBOX. Hence, this blog states the all possible solutions to transfer Yahoo messages to MBOX file format.
How to Migrate Yahoo Emails to MBOX File?
In order to migrate Yahoo mailboxes to Thunderbird, you can use either IMAP or POP3 feature. Apart from this, Mozilla Thunderbird also provides the "Filter and Folder" option, which can make the import process easy and fast. Follow the given below steps to perform the configuration:
Step 1: First of all, you need to launch the Mozilla Thunderbird on your system.
Step 2: In Account Settings, move to Account Actions. From there, click on the Add Mail Account option.
Step 3: Now enter your name, Yahoo account address, and password. Then click Continue.
Step 4: After that, click the "IMAP(remote folder) option & then click the "Manual config" option.
Step 5: Now, enter the following information manually and then select "Re-test" option.
- Incoming: imap.mail.yahoo.com – Port: Either 993 (SSL) or 143 (sometimes 585(SSL))
- Outgoing: smtp.mail.yahoo.com – Port: Either 25 or 465 (SSL) (sometimes 2525)
After filling these fields, you can easily move your Yahoo folders or emails to the MBOX format.
Step 6: Now, click on Done button.
Step 7: By clicking on the "Read messages" option, you can check all the Yahoo emails in Mozilla Thunderbird.
Then with the help of Thunderbird Export function, you can transfer Yahoo mail emails to the MBOX file format. Now, we shall get to an alternative of this process.
A Trendy Method to Export Yahoo Mail to MBOX File Format
Do you want to export your Yahoo Mail data on the Thunderbird file directly? If yes, then create a backup of Yahoo Mail data items in MBOX format with the help of Yahoo Backup utility.
This is the best solution to save the mailboxes of Yahoo Mail to MBOX file format. This created MBOX file can be easily imported into the Thunderbird account or any other MBOX file supported mail client. There are facilities like selective migration, local email archiving, and incremental backup options for efficient data transfer.
It saves the emails from all folders like Inbox, Outbox, Sent Items, etc. and all other user-defined mail folders. Now, let's have a look at the process to transfer Yahoo messages to MBOX format by using the third-party solution.
Download and run the software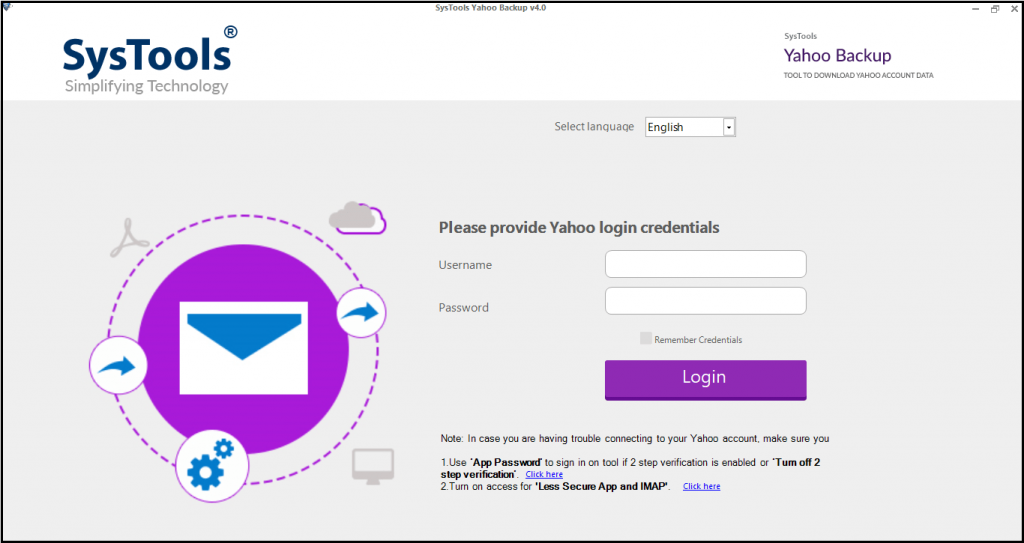 Enter Yahoo account credentials and click on Login button
Select MBOX format to export Yahoo mail emails
Browse location to save the MBOX file.
Click on the Start button to export Yahoo Mail to MBOX format.
You can import this MBOX file on any supported email client and access Yahoo emails offline.
Wrapping Up
There are many users who need to export Yahoo Mail to MBOX file. So, for such users, we have provided some simple techniques that will transfer the mailboxes Yahoo Email Account to Thunderbird file. It is not necessary that your choice always leads you to success, Thus we have more for you to succeed and save Yahoo mailboxes to MBOX file without any hassle.