Migration
Import OLM files to Apple (Mac) Mail- Complete Solution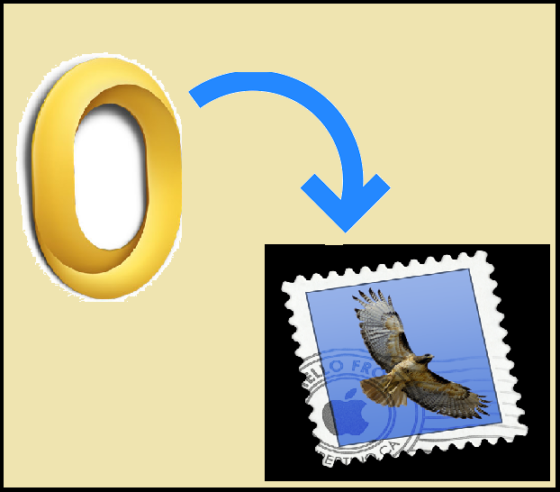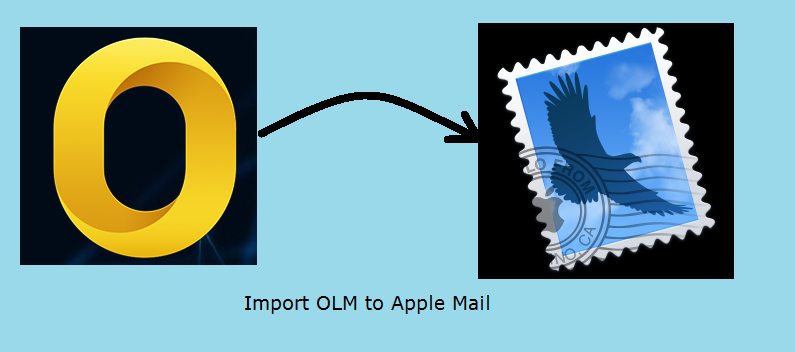 A significant number of computer users have Mac OS installed on their system. With Mac OS, they get Apple Mail as their inbuilt email client. If they want, they can also install Outlook for Mac 2016/2011 versions for exchanging emails. Now the main point is, Mac Outlook supports OLM format while Apple Mail saves its data in MBOX files. Due to many reasons, users may need to import OLM to Apple Mail. If they do not know how to transfer .olm to Mac Mail, then they will not be able to open OLM file on Mac Mail. To meet this requirement, we will tell our readers how to do the same. Before that, here is a related user query:
"When I bought Mac machine, Apple Mail came as a default with my operating system. But I have always used Mac Outlook for email purposes. Recently in my Office, we started to use Apple Mail and I really like the features they provide. Now I intend to use Apple Mail in my own system too. But the problem is, I do not know how to import my OLM database in Apple Mail. Please suggest me an easy way to do the same. Thanks!"
Multiple Techniques to Import OLM to Apple Mail
There are two approaches that can be used to transfer OLM files to Mac mailboxes. For the benefit of the users, we will share different methods for importing .olm file to Mac Mail.
Approach 1: Manual Method to Import Outlook OLM Files into Apple Mail
If you want to use this manual technique for this purpose, follow the below guidelines:
Open Mac Outlook 2016/ 2011. Select the preferred mailbox that has to be migrated.
Simply move that mailbox to your desktop by drag and drop technique. This file will be saved in MBOX format.
If you want to export multiple mailboxes, repeat this method for all instances. Then save all files of MBOX format in a single folder.
At this point, open Apple Mail.
Click on File>> Import Mailboxes.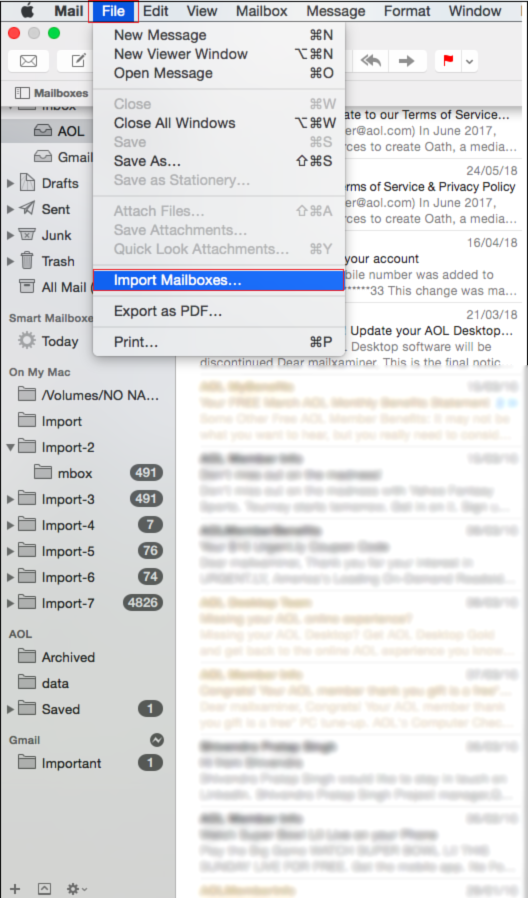 6. A window will pop-up and prompt you to select source data file type. You need to select the option named Files in MBOX format and then click on Continue button.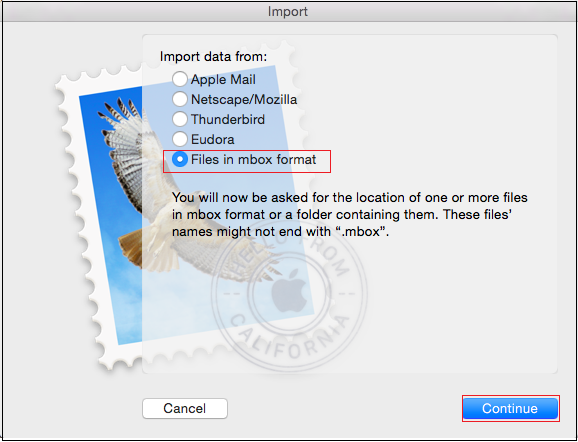 7. On the next page, you get to select the mailboxes you wish to convert from OLM to Apple Mail. Select mailboxes and Continue.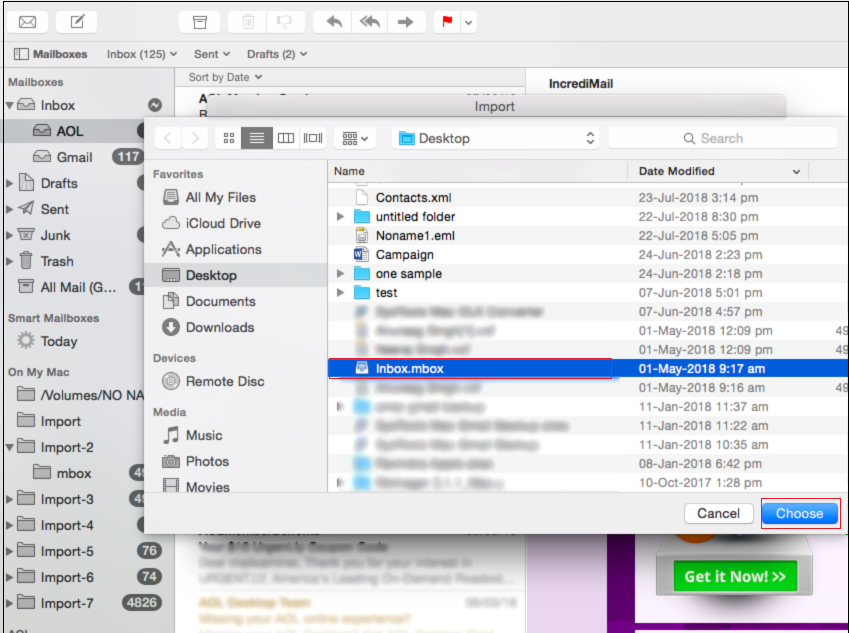 8. On the next page, click on Done.
9. Now you will see that all MBOX files have been transferred to Apple Mail.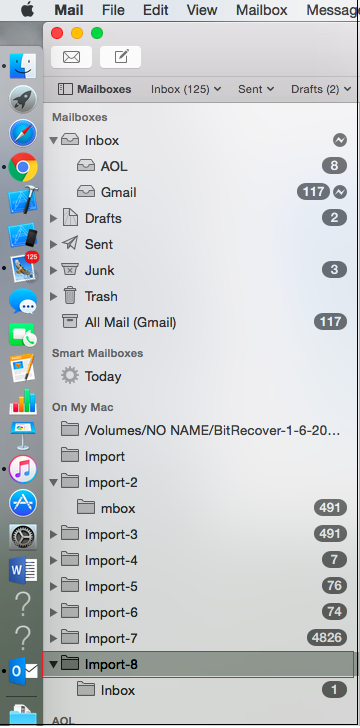 Disadvantages to Implementing Manual Approach
Though manual method looks simple at first glance for importing OLM to Apple Mail, you have to face these drawbacks.
Lengthy and Time Consuming Process: The whole process of exporting files to MBOX takes a lot of time. Users also have to supervise the process from the beginning to the end.
Selective Migration not Supported: Using this method, users cannot move selective OLM files to Apple Mail. Whether needed or not, users have to transfer complete OLM data file in Mac Mail by using manual process.
Not Applicable for Orphan OLM Files: If you end up with a bunch of orphan OLM files, this process is not for you. This process cannot be used in case of orphan OLM file.
As you can see, the manual technique has lot of drawbacks. In order to avoid these problems, many users these days prefer to use methods that involve robust tool. These utilities are specifically developed to help users to view .olm files into Mac Mail without any complications.
Approach 2: Reliable Method to Transfer OLM to Mac Mail
Various applications claim a reliable and accurate conversion of Outlook for Mac olm files into readable format of Apple Mail. But no one can trust any tool with their important data by mere words. Therefore, it is important that users choose a trusted software to view all OLM files in Apple Mail. Thus, they can save their precious money and valuable data. OLM to MBOX conversion software is one such tool that has earned the trust of the users with its efficient functionality. This tool can easily transfer OLM files into MBOX. Later users can import that MBOX file into Apple Mail easily.
Users can even test this specialized software's functionality with free trial version.
Why Choose This Specialized Tool?
Risk-free migration process
Retention of folder hierarchy
Supports orphan OLM files
Easy and simple procedure
Batch OLM file conversion
Conclusion
We never know when the need to import OLM to Apple Mail may arise. If you are a Mac OS user, it is possible that you have to open Mac Outlook files in your Apple Mail. Therefore, it is better to know how to move data between two Mac OS email clients. In this article, we have learned two different ways to transfer OLM files into Apple Mail email. Users can choose any method from the mentioned ones. Since the manual method has a lot of limitations, experts advise to import OLM database to Apple Mail by using the above mentioned tool.