Email Client
Know How to Import PST to Yahoo in a Quick Way without Trouble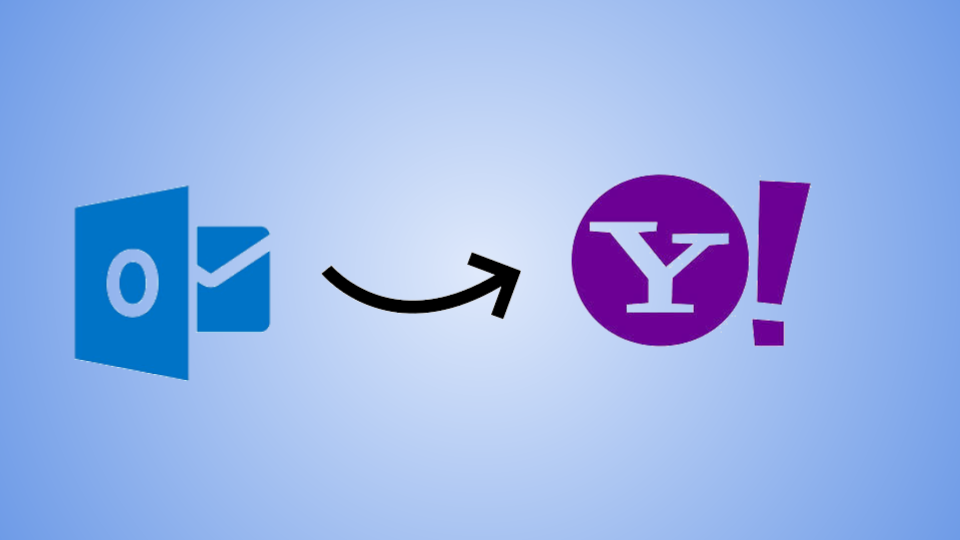 Outlook is a desktop-based email client used personally and professionally by people these days. PST is the file extension of Outlook which is responsible for storing messages, calendar, contacts etc. On the other hand, Yahoo is a web-based email which is popular among people. It has got multiple features which makes it known among people. The only drawback about Outlook is that data is accessible only by one single system where the Outlook is installed. In order to access Outlook data in other devices, a need to import PST arises. In this article, we will understand how to import PST to Yahoo. To understand the topic the following scenario can be considered.
"Hello! I have been using Outlook for a very long time and I am quiet satisfied with its features. But the only problem is I cannot access it on other device. Someone suggested me to import PST into Yahoo mail so that I can access my data on other devices. Could anyone tell me how to export PST file to Yahoo mail. Thanks in advance"
"Hi! I have been using Outlook in my Office machine for a very long time. But recently I want to access my Outlook data at home. So I have decided to import PST file to Yahoo mail. Only problem is that I don't know how to do this. Could someone suggest me the way out. I will be greatly thankful. Thanks."
Reasons to Import PST to Yahoo
There are plenty of reasons to transfer PST into Yahoo and those reasons are:
Free Service: The major reason to opt for Yahoo over Microsoft Outlook is the involvement of cost. To use Outlook the user has to buy Microsoft Office Suite but in case of Yahoo it is totally free.
Storage Space: If there is a requirement to store a large number of emails for free then Yahoo comes to the rescue. It provides a huge storage space of 1 TB. There is no need to delete important emails
Hard-Drive Space: As Yahoo Mail is web-based email application so all the data is stored in the cloud. If the user wants to import PST to Yahoo then in that case lot of space will be saved in the Hard-Drive.
Prevention from Virus: There are very fewer chances of data corruption if the data is stored in Yahoo. As it comes with prominent features of Virus Scan. It scans the mail so that virus cannot attack the system
Search Engine: Yahoo also works as a search engine as with the help of Yahoo one can search for news, music etc
Simple and Easy: Yahoo Mail is simple and easy to use by the people.
The Method to Import PST to Yahoo
If the user wants to access PST data into Yahoo. The following process has to be followed. It is totally a manual process and does not involve any Third-Party tool. The user has to simply configure Yahoo with Outlook.
Manual Method to Import PST File into Yahoo Mail
To begin with Start Outlook 2016/2013 followed by Click on File Tab
In the detailed pane Add button is situated, Click on it
For Manual set-up or additional server types option, Click the Radio button
After that on Choose Service page, select POP or IMAP followed by Next
Then Add Yahoo credentials. Further include the server information
Also Enter the login information
On the same page, Click on More Settings button
Select the Outgoing Server Tab, on the Next Page
Further check My outgoing server requires authentication option and after that select the radio button of Use same settings as my incoming mail server
In order to check the settings, click the Advanced Tab
When all the steps are done, click on Finish followed by Next
If there are no problem in the configuration and it is done successfully, then the user has to shut-down the Window and Click Next
The user will be notified with the message that the configuration is done successfully. Choose Finish to import PST to Yahoo Mail
The user will be able to see Yahoo Mail in the interface of Outlook, once the configuration is done
After that select the PST file folder that user wish to export. It could be drag and drop in the Yahoo folder of user's choice.
Using Account credential, launch Yahoo Mail in the browser. Open the folder where the user has dropped the PST folder. The user can see the presence of Outlook emails in that folder to import PST file to Yahoo mail.
Conclusion
Outlook which is a desktop-based email service is a good email application but the only drawback is that the data of Outlook cannot be accessed on other machines apart from the machines where it is installed. This makes it bugging for the user who want to access their data on other account. So in this case conversion is the best way to access data on other machines. The above article describes manual method to import PST to Yahoo. The user can follow the detailed manual method. It is a reliable way for conversion of PST into Yahoo.