Email Client
Techniques to Import Thunderbird Contacts to Office 365 in a Seamless Way
My Organization is using Thunderbird email application to meet the business needs. There are emails received throughout the day which is reducing my storage space. So, I need to migrate all these emails to Office 365 cloud. Out of which, I prefer to migrate the contacts first which carries the information of important persons. Is there some solution to import Thunderbird contacts to Office 365.
I need to transfer / migrate Thunderbird Address book to Office 365,  Initially, I was using Thunderbird 52.5.0 email client and have also taken the backup the contacts which were in several MAB files. As Office 365 being a reliable and user-friendly cloud service provider, I prefer using it. So that, the data can be accessed from anywhere which will ultimately ease my work. So, please suggest some methods to migrate Thunderbird contacts to Office 365 without any difficulties. The earliest reply will be appreciated. Thanks in advance!
Thunderbird v/s Office 365
Mozilla Thunderbird is a free and open source cross-platform email application which is used to send and receive the emails. Thunderbird stores its contacts in a separate database which is created in the existing account folder. The different address books which are created by Mozilla Thunderbird are Collected and Personal storage lists. Most of the users are looking for a reliable cloud service provider like Office 365 to backup Thunderbird emails to it. Microsoft Office 365 is a web-based version of Microsoft Office suite of applications on the web platform. It provides Software as a Service(SaaS) solution which includes MS Office and various other services in association with MS cloud server. With such a reliable cloud service, one can easily migrate the email data items to it. By this, a user can access the crucial data such as contacts from anywhere through a web browser. Understanding the need of the user, this blog let to users know the process to import Thunderbird Address book to Office 365 in an efficient manner.
Manual Tricks to Import Thunderbird Contacts to Office 365
There is no such direct method to migrate Mozilla Thunderbird contacts to MS Office 365. Therefore, first export Thunderbird contacts in CSV format and later import the exported CSV file to Office 365
1. Export contacts from Thunderbird account
To move contacts from Thunderbird profile, follow the below stated steps,
1- First of all, launch Thunderbird account on your system
2- Click on Address Book button which will display the Thunderbird contacts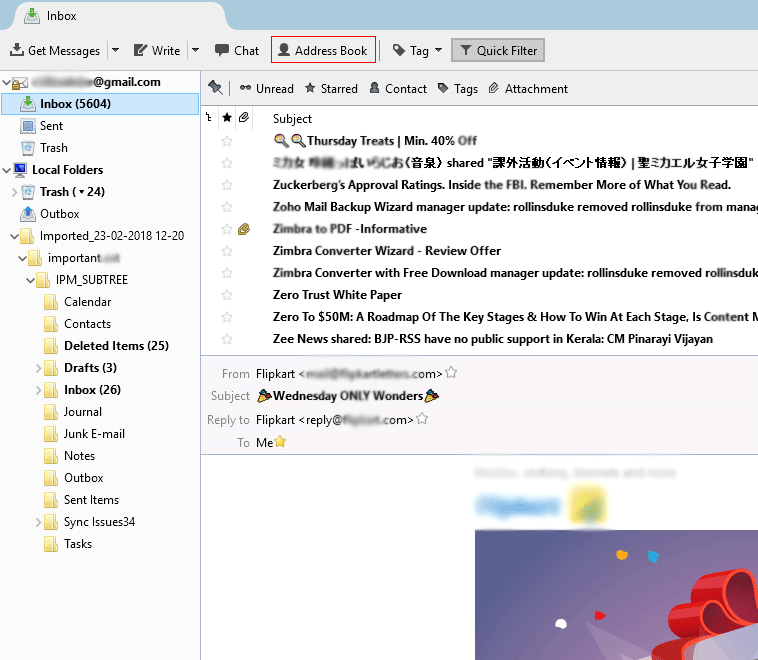 3- On the extreme right side of the Address Book, select any of them to view the contacts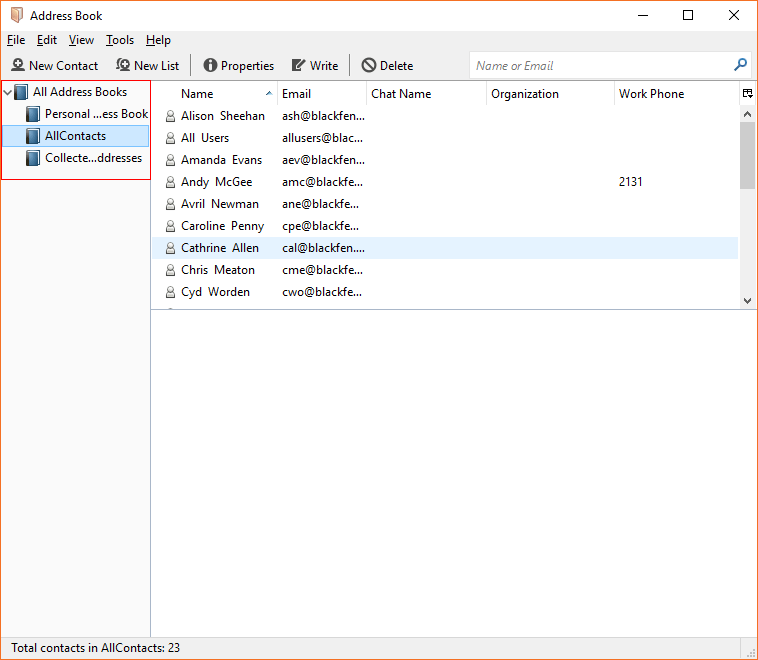 4- Then, click on Tools menu and choose the Export option to export Thunderbird contacts
5- Now, browse and select the desired location in which the exported file will be saved
6- While saving, it offers different file formats, out of which select Comma Separated (System Charset) (*.csv)



7- Once the export process gets complete, the CSV exported file will be saved in the destination path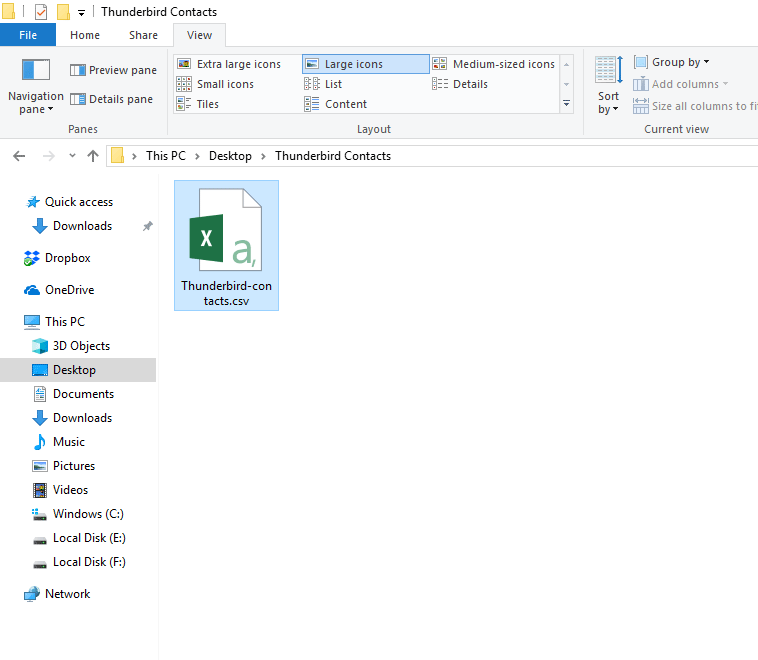 2. Import CSV in Microsoft Office 365
Now, import the exported CSV file to Office 365 by following the below-mentioned steps,
1- Firstly, sign-in to Office 365 account from the system
2- Then, select the app button and then click on the People option
3- From the toolbar, click the down arrow next to Manage and choose Import contacts option
4- Click Browse and navigate the location where the CSV file is saved and click Upload
5- It will take some time to upload, a pop-up message will be displayed after uploading
6- By this, the process to move Thunderbird Address book to Office 365 is successfully completed
Alternate Method to Import Thunderbird Contacts to Office 365
It is important to have technical knowledge without which this process cannot be executed properly. Apart from that, sometimes there occur some issues that the first name or the name is not displayed correctly. Hence, to implement the process in an easy way, it is smart to use MBOX to Office 365 Migration Tool. It is an efficient tool to import MBOX file to Office 365 from various MBOX supported email clients. It ensures to maintain the on-disk folder hierarchy after the file conversion process.
Working of the Tool
1- Download and install the software on the system
2- Launch the software and add Thunderbird File(s) or Folder
3- From Export Options wizard, select Office 365 option to import Thunderbird contacts to Office 365
4- Then, choose With Impersonation or Without Impersonation according to your choice
Conclusion
The basic need of the user is to preserve the data so that it can be accessed according to the requirement. Office 365 is a reliable and remarkable cloud service provider, it has gained the popularity among the users. By reading this blog, one can easily understand the methods to migrate / move Thunderbird Address book to Office 365. Using the manual method users may find that names are not displayed correctly. To overcome this, switch to the professional solution as described in the blog. This tool is compatible with Windows 10 and all its below versions to import Thunderbird contacts to Office 365.