Migration
Flawless Solution to Import Yahoo Mail to Mac Mail Account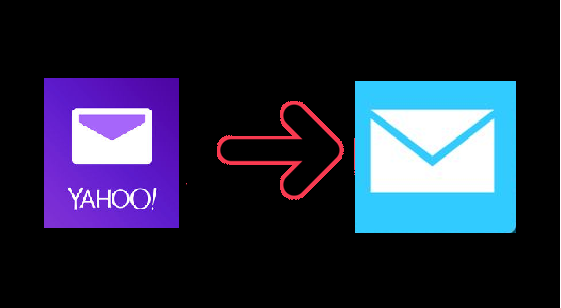 Yahoo is a web-based email client, past few years it is globally called for its web portal services. Thus, as a search engine it facilitates "yahoo directory", "Yahoo Mail", "Yahoo News", "Yahoo Finance", "Yahoo Groups" and much more functionalities. Hence, but in today's arena accordance with advanced and updated email clients like Maz OS X Mail, Microsoft Outlook and Mozilla Thunderbird so, Yahoo is outdated. Moreover, Yahoo is a web-based email client so, user tries to convert it into the desktop based because in web-based email applications a user needs the internet connectivity every time when he/she tried to access their Yahoo account.
Furthermore, all the Yahoo user try to insert their Yahoo into another email client. So, Mac OS X mail client is in trend these days because of its amazing features, and user needs to import Yahoo mail to Mac mail. Thus, Mac OS X mail is an email client which is compatible with the Mac Operating System. Mac mail generally saved its data into MBOX file format that also supports some more different email clients also. Therefore, because of these advance and reliable utilities of the Mac mail, a user needs to backup yahoo email on Mac mail. But because of a few reasons a user is unable to perform the task properly to transfer Yahoo email folder to Mac OS X without any hassle.
So, in this blog, we are going to discuss the method to resolve the tiresome problems of the user i.e., save emails from yahoo mail to Mac emails. There is an automated software, with the help of the tool you can easily and simply transfer Yahoo email to Mac OS X mail client. But, before that let us discuss some users scenario in the upcoming section.
Users Query While Transfer Yahoo Mail to Mac Mail
Go through the following scenario's that will help to make you understand the procedure of import Yahoo mail to Mac mail successfully. The below-listed scenarios are taken from the forum site. Have a look at it:
"Hi, guys!! I am facing an issue when trying to add my yahoo mail account into Mac Mail. Even I searched so many methods to get rid off from this issue but all in vain. I need to do this at any cost because I swap Windows Operating System to Mac OS X. So, Please suggest me an appropriate and reliable solution to import Yahoo mail to Mac Mail account. Any lead will be truly appreciated."
"I bought a new laptop where I have a MAC Operating System. But I am not familiar with the Mac Operating System and unable to understand that how can I perform the conversion task of Yahoo emails to Mac OS X Mail account?. I am a regular user of Yahoo account. I have searched too many ways on the internet, but they did not get any satisfactory outcome. So, please provide me a quick method to transfer my all Yahoo mail to Mac email account effortlessly. Thank you in advance."
Step by Step Procedure to Import Yahoo Mailbox to Mac Mail Account
After understanding the above scenario's into the consideration, now we are going to discuss an effortless approach to migrate Yahoo mail account into Mac OS X mail. Amongst all, one such application is "Yahoo Backup" that will help to import yahoo mail to Mac mail or other different file formats like MBOX, PST/ EML/ MSG etc. With the help of this tool, a user is able to transfer the Yahoo mails into Mbox file format i.e., compatible with mac mail, without any kind of data loss. This software has come up with an easy and understandable interface, that a novice user can also perform without any expertise help. Moreover, this reliable application includes some more amazing features that are listed below. Therefore, the following listed features can help a user to perform the process successfully.
Step 1: Download the "Yahoo Backup" software and log-in Yahoo mail account using the credentials. And hit on "Log-in" to move forward.
Step 2: Now, you have to choose any one file format in which the Yahoo mail would be migrated from the following options:
Note: In this section, you have to select an option to MBOX file format, because Mac OS X mail client is supported MBOX file format.
Step 3: In checkbox close to "Apply Advance Setting" and hit on "Setting" tab to utilize customized filters.
Step 4: Here, in Advance Setting wizard will open. So, you can apply filter as per your requirement and click "OK" to move further.
Step 5: Click "Browse" tab to browse the last destination to store and save the backup. The software is opt this path "/Users/Mac/Desktop" by default.
Step 6: Locate and choose the desired destination and hit on "OK" button to move forward.
Step 7: Here, you are able to view the selected file those will be displayed in the text box parallel to the "Browse" tab.
Step 8: The Yahoo backup software will now begin the procedure. When the backup procedure being completed then, below wizard will appear. Click "Ok" button.
Step 9: After that, select the "View Report" button to preview the whole export report. Created report includes Source Account>>Folder Path>> Mail>> Fail Count>> Status.
Step 10: Start Mac OS X mail client application on your Mac system and then go to "File menu" & select "Import Mailboxes" option. Afterward, an "Import Window" will pop up in which you need to opt files in MBOX file format option and select on "Continue" button.
Step 11: Go to the spot where the origin MBOX file is saved, choose it, and then select the "Choose" button.
Step 12: Import Window will appear now with a message that will show and indicate the path, where converted mailbox file is located with its particular name. select on "Done".
Step 13: At last, you can review the emails of MBOX data file that is migrated Yahoo mail to Mac mail successfully.
Final Word's
In this blog, we have described an effortless method to import Yahoo mail to Mac mail account. Thus, it is a third-party tool named as "Yahoo Backup for Mac" Tool. Moreover, you just have to follow all the steps in sequence to get a better outcome. It is the best solution, which helps to migrate Yahoo mail to Mac OS X mail account without any hassle.