General
,
USB
How to Lock USB Drive with Password? Complete Guide
The end number of users found that a USB drive is much safer than cloud storage. Because cloud storage can be hacked but password-protected USB storage can't. So, here in this blog, we will give a brief introduction to how to lock USB drive with password.
Now, there are multiple solutions to lock your USB drive but here in this article we will describe the best tried and tested approach by the experts. So, stay tuned till the end and read carefully.
Manual Way to Lock USB Drive with Password
We are going to discuss the manual way to protect a USB drive with the password we the help of the following steps mentioned below:
First, open This PC in your system.
Then, right-click on This PC and select the Manage option from the drop-down menu.
After that, you will find the interface in that click on the Device Manager.
Now, in the end, you will find the Universal Serial Bus controllers option click on it.
At last, do right-click on the USB of your choice and select the option Disable Device.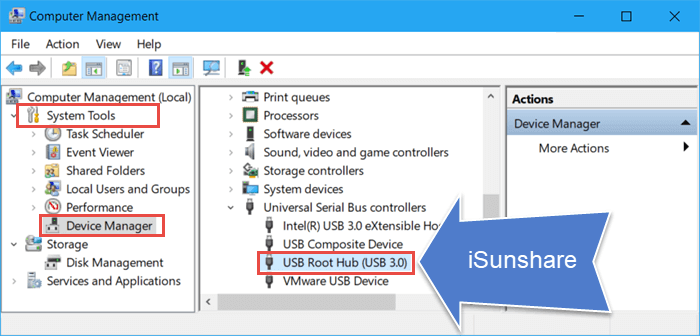 Now, the manual way to lock USB Drive with password is having very big limitation that anyone can enable a device from your system because it is not password protected.
So now, to overcome this limitation you have to go with our best software explained below to lock the USB file password-protected.
Automated Approach to Lock USB Drive with Password
If you want the most reliable method to lock your USB password-protected then you have to go with Best USB Blocker Software. This software is tried and tested by the technical experts also, this software is having multiple advanced features mentioned below:
Advanced Features of This Software
Able to recover the password using your email address.
Can able work with all types of Windows OS versions.
Easily allows blocking USB ports with any type of user machine.
Working on the Tool to Lock USB Drive with Password
Step 1. Start the software on your system.
Step 2. Then you find the block option simply hit on it.
Step 3. After that, type the password to block the USB Device.
Step 4. Last, to unblock the USB port click on unblock option.
Conclusion
In the above article, we have mentioned all the possible solutions to lock USB drive with password. We have mentioned both manual and automated solutions. The manual method is having some limitations. So, we prefer you to go with an automated solution because this is safe and secure and tested by many users.