Cloud
,
Office 365
A Complete Guide to Export Office 365 Calendar to iPhone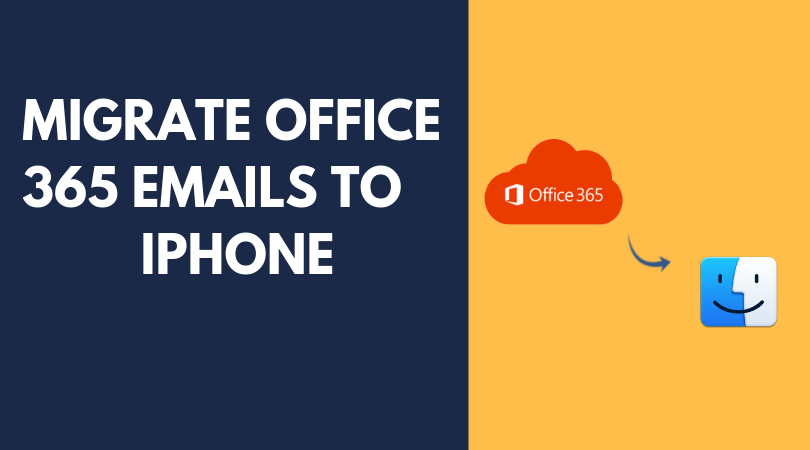 Nowadays, most of the businesses prefer to use Microsoft Office 365 suite. Being an online program, users can easily manage emails, calendars, etc., anytime and anywhere around the globe. But, when the users trying to export Office 365 calendar to iPhone calendar, only a few options are available.
As all we know, the mobile phone becomes an essential part of the population. It is a handy and great device used for communication. Amongst all, the iPhone is the best mobile in terms of security. There are a number of users who want to add Outlook 365 calendar to iCloud. Unfortunately, users face difficulty while importing calendars from O365 account to iPhone manually.
So, keeping the user's problem in mind, we come up with this article. In this post, we are going to discuss some reliable and relevant methods to migrate Office 365 Calendar to iPhone without any trouble.
Need For Importing Office 365 Calendar to iPhone
Look at the following scenario to understand the requirement to add calendar of O365 into iPhone:
"Does anyone know how to export Office 365 calendar to iPhone? Actually, my iPhone 7 creates error while syncing with Office 365 account. Although, I do not have any idea where I did mistake in the process. Please help! I urgently need all my O365 calendar entries in iPhone. If any of the tech bloggers know the solution, then please let me know."
If this query looking similar to your problem, then do not worry. Just keep reading this article to know the trustworthy workarounds for the same.
Manual Technique to Connect Office 365 Calendar to iPhone
In this section, readers will understand a manual method that can be applied to all iPhone. Users only need to follow the below-described instructions carefully and sequentially in order to move the O365 calendar in iPhone device. So, let's get started!
1. At very first, you need to go on Settings option in your iPhone.
2. Once you opened the Settings, choose 'Mail, Contacts, Calendar' from the list.
3. Now, select 'Add Account' option from the next page.
4. Next, click on Exchange account from the list of different mail accounts.
5. After that, you have to enter below-mentioned details in order to add MS Office 365 account in iPhone;
Email: Mention your O365 account email address
Password: Type the Office 365 profile password
Description: Mention Office 365 in the box
6. In the following page, mention the following information in the appropriate boxes.
Email: Provide O365 email address
Server: outlook.office365.com
Domain: Optional
Username: Enter Email ID
Password: Type Office 365 password
Description: Mention Office 365
7. Now, go to the Settings and choose Calendar option.
8. Finally, click on Save to export Office 365 Calendar to iPhone.
Shortcomings of Manual Method
Manual workarounds are the first preference of users to troubleshoot technical issues. But, they are not so much effective and efficient. In a similar manner, the above-discussed method also has a downside. In case, when the users have lots of calendar entries, the above method takes lots of user valuable time to move Outlook 365 calendar to iCloud. Also, it does not guarantee 100 % conversion rate.
Luckily, We Have an Alternate Solution to Export Office 365 Calendar to iPhone
Mac Office 365 Backup software is an impeccable software that converts calendar of Office 365 in iPhone supported ICS file format. Also, it provides resultant .ics file in the minimum time of span. Once the user gets .ics file, import into the iPhone and sync with your calendar. Apart from the calendar, it can take backup of Office 365 emails in PST, MSG, MBOX, EML, EMLX file format on Mac platform.
Let's Sum Up
Calendars are the most important part of day-to-day life. It manages and schedule appointments, events, birthdays etc. and a pop-up notification appears before the event begins. And, keeping Office 365 calendar on iPhone is very helpful when you are out of office. Therefore, in this article, we have discussed a manual method in order to export Office 365 calendar to iPhone. But, the manual technique has limitations. So, we also suggest a third party tool. As per need, the users can choose any of the above-described methods.