G Suite
,
Outlook
Export Outlook Contacts to Google Contacts – Most Reliable Solution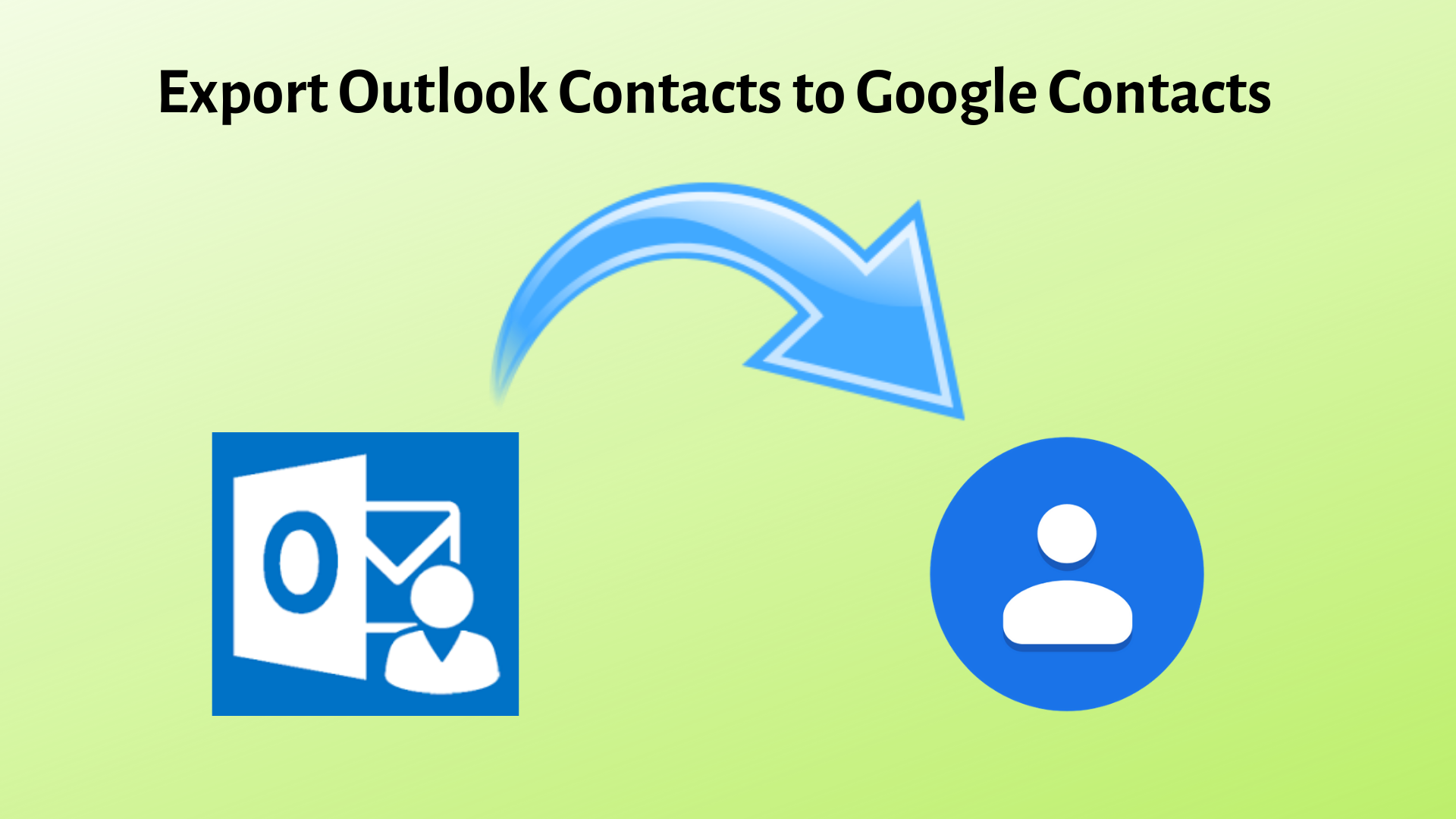 There is a majority of vertical that use both desktop-based as well as cloud-based email clients. It is important to have your data saved in both types of email clients to keep it safe. This is mostly why users want to export Outlook contacts to Google contacts.
If seen from a business point of view, it is prominent that you have access to your contacts at all times and from any location. There are a lot of Outlook users who work with apps from Google such as Gmail, Google Contacts, Sheets, etc. Take a look at the user queries in the following section
User Query 1 – I started working as a business development manager during the pandemic and since it requires making calls, all of my contacts are saved in my Outlook account. Now, I find it very difficult to search for these contacts whenever I don't have my laptop with me. I would like to transfer contacts from Outlook to Gmail so that I have access to them anywhere anytime. Could anyone help me out?
User Query 2 – I found out a few days back that one of my colleagues had lost all his data from Outlook and the major problem was that he did not save the data anywhere else. All my work is of calling and most of the important contacts are saved on my Outlook account. I got so scared that I have been searching for solutions to move my contacts since then. Is there any successful way to do so?
Find out the solution to get your contacts exported below.
Manual Approach Export Outlook Contacts to Google Contacts
Since there is no direct native solution to perform this task, this workaround is divided in two sections which we will be explaining below. In the first part, you will have to transfer your contacts from MS Outlook in CSV file format. The second part consists of importing the resultant file in Gmail.
Although, if you don't want to waste so much time, and you want to directly move the data, you can go for the third-party utility that we will be discussing later in the blog.
Let's jump right into the working of the manual method.
Section 1 – Transfer Contacts from Outlook to Gmail Via Conversion
The steps as mentioned below is how you can convert you contacts:
1. Open Outlook account on your Windows OS.
2. Now, choose the File tab from the menu and click on Open & Export option.
3. There, you have to go for Import/Export Wizard and choose Export to a file option from there.
4. Hit Next to move further and then select Comma Separated Values. Press Next.
5. Look for the Contact folder and select it, click on Next.

6. Now, you can keep the default location as the destination location or click on Browse to choose your desired path and hit OK.
7. Select the Map Custom Fields option to map the fields of the contacts or you can simply hit Finish to end the process.
All your files will be converted as PDF.
Section 2 – Export Outlook Contacts to Google Contacts After Conversion
Following instructions are to tell you how to import the resultant files to Gmail:
1. First step is to log in to your Gmail account.
2. Now, click on the Menu option and choose the Google Contacts option.
3. There, you will find More option, choose it.
4. Here, you have to click on the Select File button.
5. Choose the resultant CSV files and hit Open.
6. Complete the process by pressing Import.
All your resultant CSV files will be imported to your Gmail account in a few minutes.

In case you just have the PST files and not Outlook to support these files, what can one do then to copy the contacts? Here, you will find the direct method to perform the procedure in the coming section.
Intelligent Method to Transfer Contacts from Outlook to Gmail
The smart way to migrate your contacts data would be to use this method. You can directly move your contacts to your Gmail account without going through any troubles.
Take a look at the Outlook to Gmail Migration Tool which is capable enough to move the contacts from Outlook and save them in your Gmail or G Suite account. Transfer the data with all the information such as name, email address, company address, etc. kept intact without any failure.
This software offers a good amount of advantages to the users, check these out.
Noteworthy Features Offered by the Smart Software
The tool to export Outlook Contacts to Google Contacts provides the following features:
Users can migrate Outlook contacts in bulk in a single go
Transfer data selectively by apply the Date-Filter
Option to Maintain Folder Hierarchy after migration
Manage the on-going migration procedure using Stop & Start options
Dashboard Interface of the tool shows the live progress of the migration process
Import only the new data with the help of the Delta Migration option
This wizard is compatible with the Windows 10 (64 bit), 2012, and 2016
Last Point
It is always a great choice to keep your data both on desktop and on cloud. Most of the times users need to keep their contacts on their cloud-based email service as well to access it from anywhere.
This is why we have explained the solutions to transfer / export contacts from Outlook to Gmail to make it convenient for the users to access their data. For the manual solution, you will have to perform the task in two stages as there is no direct method it. Or, you can go for the third-party software as mentioned and make the procedure simple and quick.