Migration
Ways to Import Lotus Notes Contacts into Outlook 2016, 2013, 2010, 2007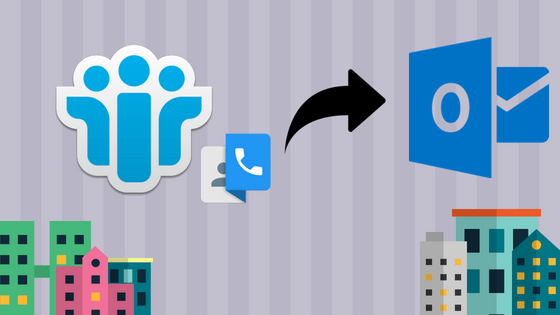 Microsoft Outlook and IBM Lotus Notes is one of the most widely used and leading email clients especially for professional usage. Sometimes, there arises a situation wherein the user might want to access IBM Lotus Notes contacts to Outlook. This may create a problem as both the email application supports different file formats. IBM Notes creates an NSF file(Notes storage facility)to store the data, whereas Outlook creates a PST file(Personal storage device) to save the data. In order to access Lotus Notes contacts in Microsoft Outlook, the user must need to import Lotus Notes contacts into Outlook profile. This blog describes the reasons as well as solutions to perform this task.
Common Reasons of Move Lotus Notes Address book to Outlook 2016
Outlook is incorporated with easy-to-use interface whereas, Lotus Notes is difficult to use especially for the new users
Maintenance and installation cost is high in IBM Notes as compared to Microsoft Outlook
MS Outlook is packaged within the MS Office Suite. On the other hand, Lotus Notes need to be purchased separately.
Tips & Tricks to Import Lotus Notes Contacts into Outlook
The Manual method is divided into two parts that are stated below:
1- Export Lotus Notes contacts to CSV format
2- Import Lotus Notes CSV format contacts to Outlook
A. Export Lotus Notes Contacts to CSV File Format
Firstly, open Lotus Notes application and click Contacts
From the Menu bar, click More >> Export contacts
From the Export Contacts dialog box, select All contacts in this view, which will export Notes contacts to Outlook 2016/2013/2010/2007
Now, to export the contacts information, select All fields
Click on Save to and Browse the desired location to save the contacts
After that, provide an appropriate File name to the exported files
Now, select the file type as CSV from the Save as type option
Once all these settings are done, click on the Export button
B. Import Lotus Notes Contacts into Outlook
First of all, launch MS Outlook application on the system
Then, click on the Open button and then Import
In the Import and Export wizard, select Choose an action to perform option
Then, select Import from another program or file from the drop-down menu and click Next
Now, the system displays the Import a File dialog box
Choose Comma Separated Values (Windows) from Select File type to import field
Then, navigate the path and browse the CSV file from the File to import option
Select Do not import duplicate items from the Options field and click Next
Now, choose the destination location into which the files will be saved from Select destination folder option
Then, click Finish, this will import all the Notes contacts in CSV format to the Outlook account
Open Outlook account and click Contacts to view the imported Notes contacts
Limitations to Convert Lotus Notes Address Book to Outlook Manually
Fails to import the contacts information saved like images/logo
Sometimes inconsistency occurs in the contact information
Due to its lengthy steps, takes more time to execute
Only works if less amount of data is being transferred
Naive users fail to implement by following this method
Automated Method to Import Lotus Notes Contacts into Outlook
The manual method is free of cost and can easily migrate IBM Notes Address book to Outlook 2016. However, there are a few shortcomings such as inconsistency, data loss, lengthy steps etc., which may lead to the failing of the import process. However, to overcome these drawback, one can use a third-party utility named, NSF to PST Converter. It enables to convert NSF to PST in batch with no change on the on-disk folder hierarchy. It allows converting IBM Notes emails, contacts, calendars, tasks, notes, journals to MS Outlook. It also provides an option to translate the canonical name into SMTP format. It also allows saving emails and contacts into single PST file. It provides an auto-splitting option if the file size exceeds beyond the mentioned limit.
How Software Import Lotus Notes Address Book to Outlook
1- Download and install the software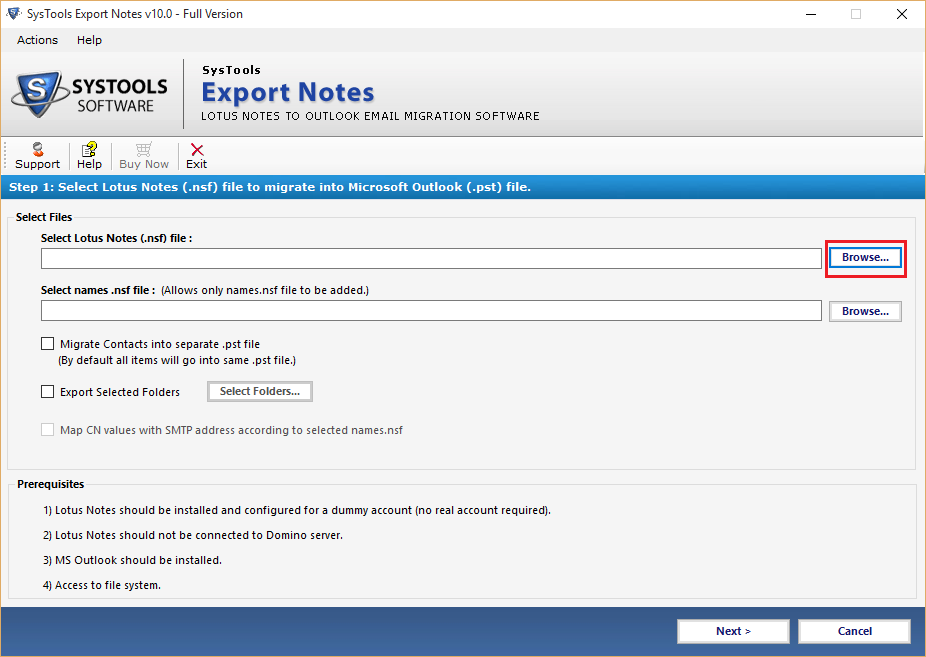 2- Select and Browse Lotus Notes files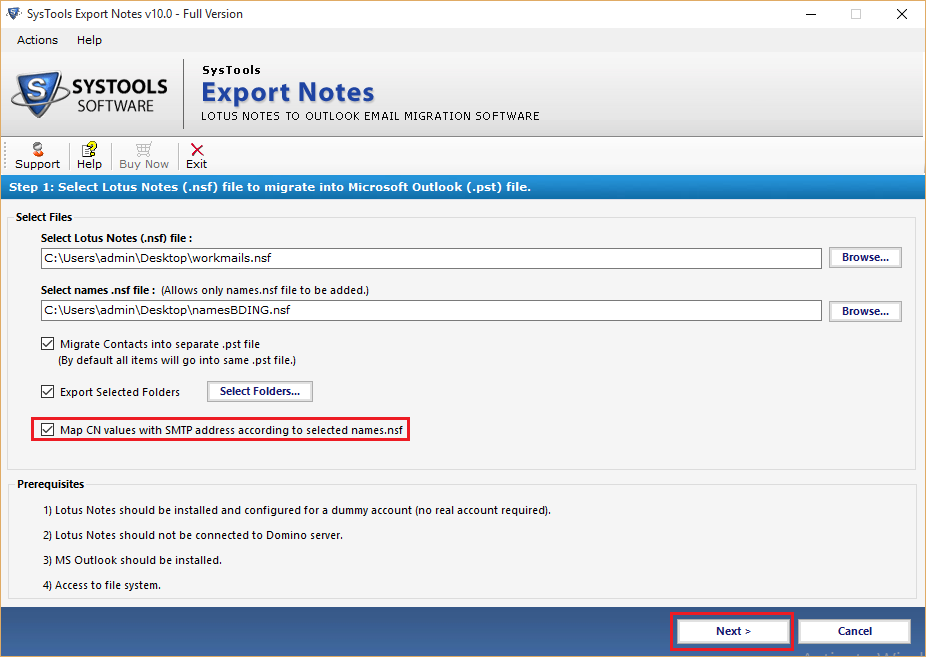 3- Apply filters to the data items to be exported and click Export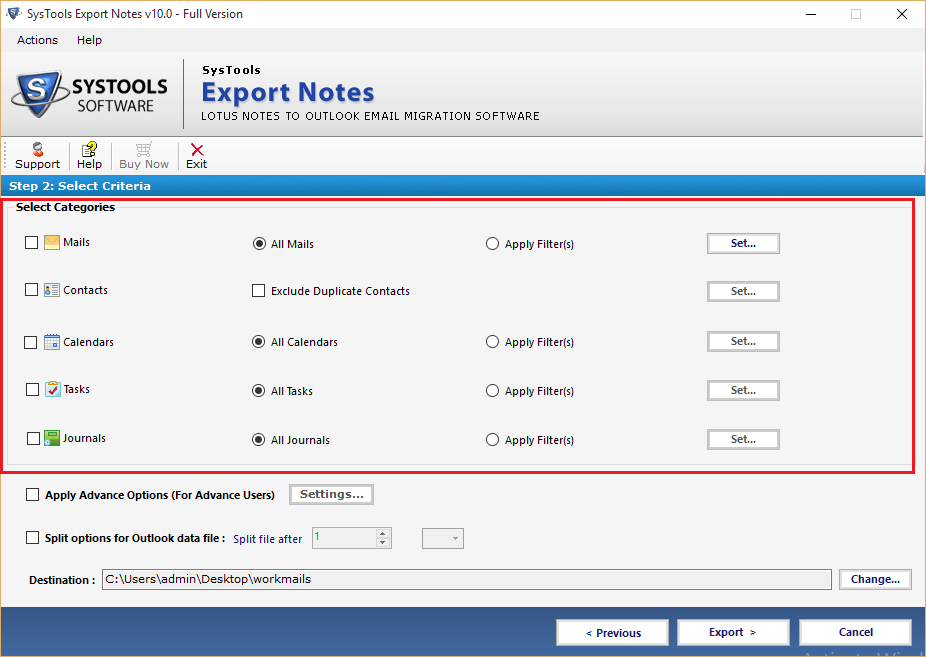 4- The Export process is completed and it will show the report as below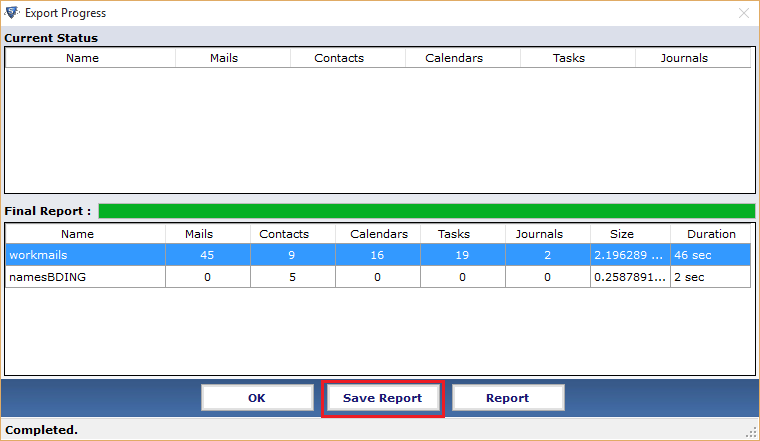 Conclusion
By reading this blog, one can easily import Lotus Notes contacts into Outlook. This blog mentions both manual and automated approach. At times, the manual approach does not work if there is a large amount of IBM Notes files which is to be exported to Outlook PST file format. There are several other drawbacks which are discussed above. Hence, it is recommended to use the professional software to import Lotus Notes Address book to Outlook 2016/2013/2010/2007.