Email Client
Know How to Import MBOX File to Thunderbird in an Effortless Manner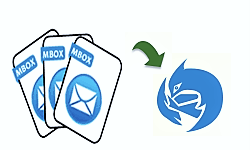 Mozilla Thunderbird is one of the most popular desktop-based email application. It is a cross-platform client that offers wide ways of emailing option to the users. On the other hand, MBOX is a file extension used by various desktop-based email clients like Thunderbird, Eudora, Entourage, Opera Mail to store emails. In some cases, users have MBOX file and they need to import it to some application in order to access it. Thus, a user can import MBOX file to Thunderbird and access all emails stored in it. Now, the question is how it can be done in an efficient manner. If a user is looking for a manual solution, then install ImportExportTools to move MBOX mail to Thunderbird.
Let us understand the situation better with the help of some queries:
"Hi, I was using Apple Mail in my previous office but now I have changed my job. I have an MBOX of my Apple Mail which I want to transfer to my new email client. I am using Thunderbird in my new office so I urgently want to import my MBOX File Folder to Thunderbird. Could someone help me in the same?"
"Hello! I have been using Thunderbird from a long time but recently my system got corrupted so I had to uninstall my old Thunderbird but my old MBOX File is still existing which I want to import in my new profile. I am unable to do it so looking for the method. If anyone knows, please suggest?"
Manual Method to Import MBOX File to Thunderbird
Follow the steps mentioned below for manual solution:
Launch Thunderbird by navigating to Programs and then Mozilla Thunderbird
Navigate to Tools and select ImportExportTools option from the given list
Afterwards list of option will appear, select Import mbox file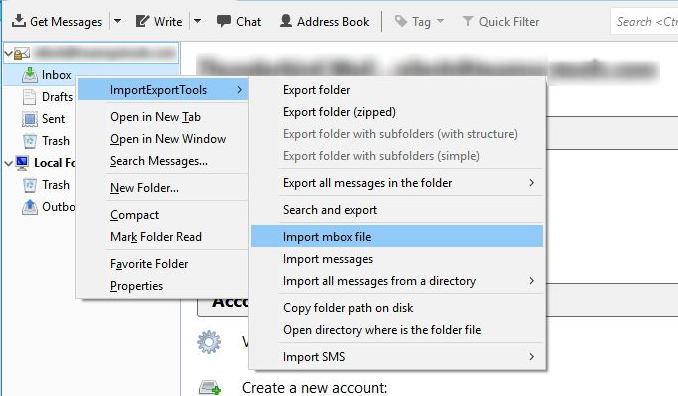 Files MBOX import window will appear, select import directly one or more Mbox files
Click on OK to start the procedure of moving MBOX Mail to Thunderbird email client
If you want to copy MBOX file folder with its sub-directories, then you can select option that says Import one or more MBOX Files with its/their subdirectory and Click on OK button
Then, Browse the MBOX File from the location from where it is stored on the hard drive
Click on Open button to import MBOX File to Thunderbird application.
Limitations of Manual Method
A user cannot move MBOX File in batches.
Thunderbird does not have any in-built tool to import MBOX. One needs to install ImportExport add-on first.
In case of importing MBOX file in Thunderbird, there are chances of data loss.
Manual methods are lengthy and time consuming to perform.
If the steps are not followed properly, it might result in MBOX file corruption.
Alternate Method to Import MBOX Mail to Thunderbird
In order to overcome the limitations of the manual method, a user is advised to switch to a trusted third-party tool. Thunderbird Import Wizard tool is a widely used application for the same.
It is an effective and professional solution to transfer MBOX mail to Thunderbird. This tool facilitates users to import MBOX file to Mozilla Thunderbird in bulk also. It allows users to move MBOX along with the email attachments in Thunderbird. One can migrate selective emails also from MBOX file using date filters. In addition, it is compatible with all Windows OS i.e., Windows 10, 8.1,8 and below versions(32-64 bit).
Steps to Import MBOX File to Thunderbird with the Tool
Launch the Thunderbird Import Wizard software. The user interface of the software is as follow: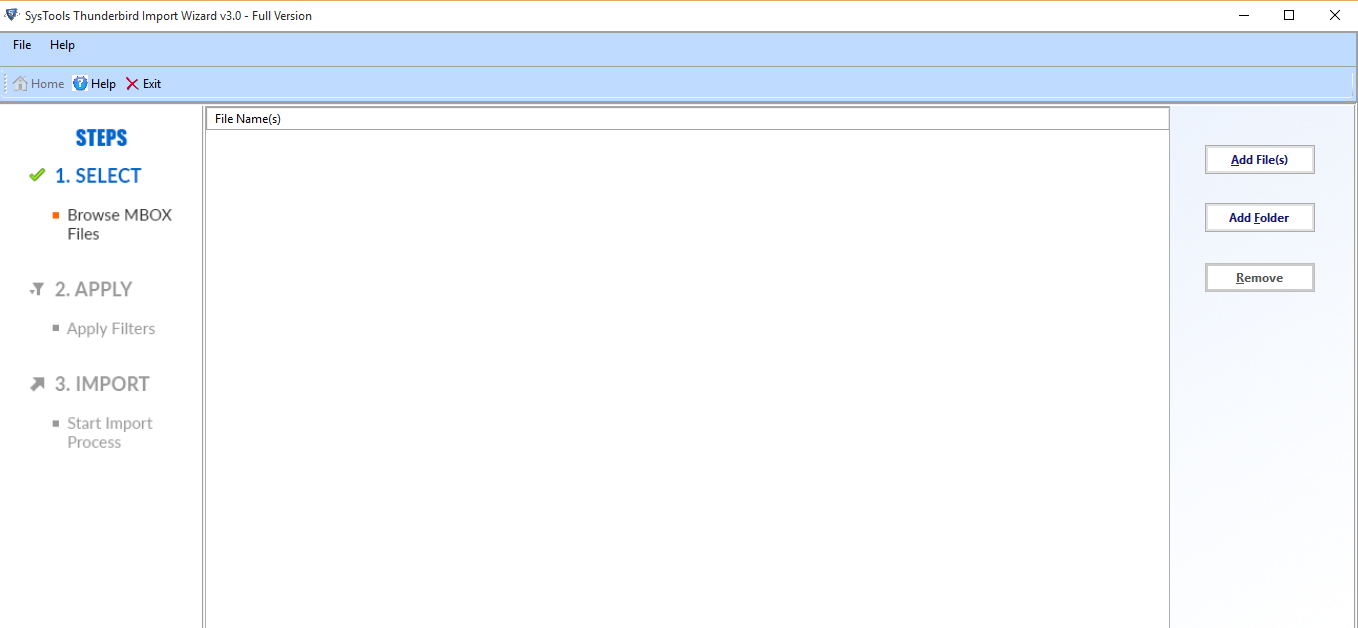 Now, click on Add File or Add Folder button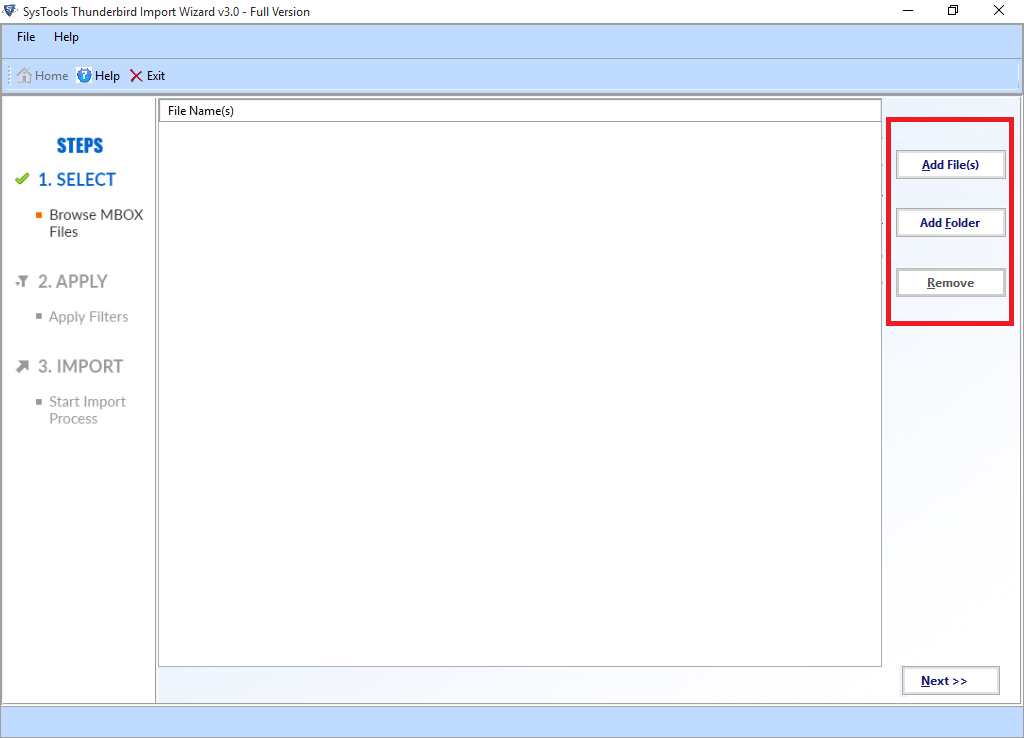 Once the file is added, the software will display all the MBOX files or folder that you have imported within software interface, click on Next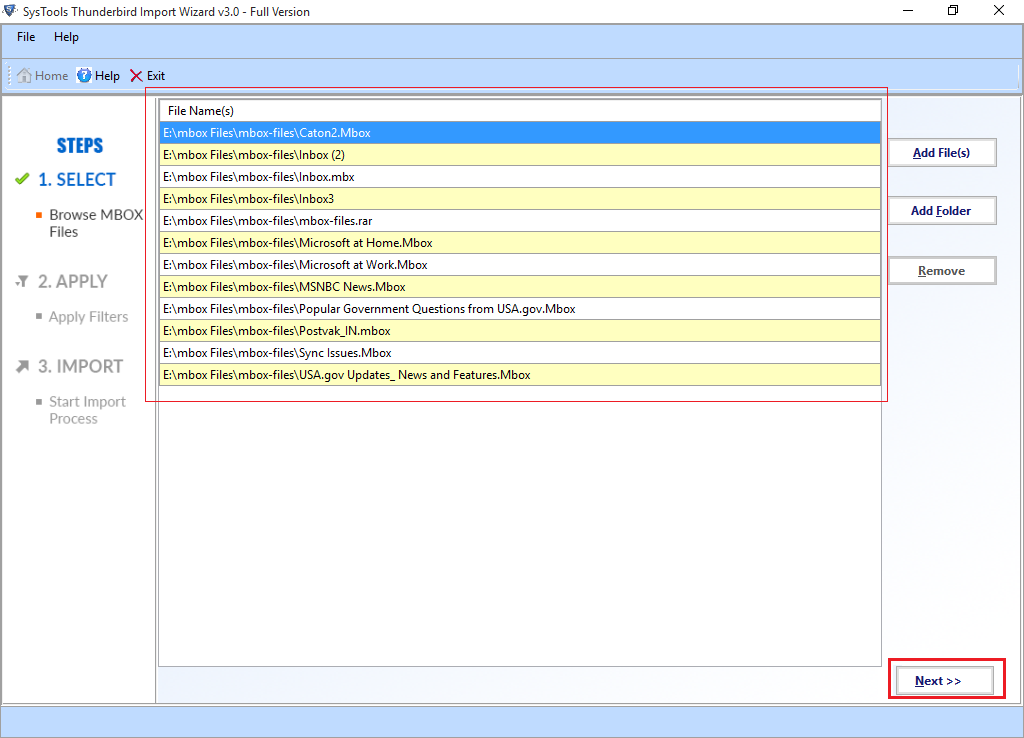 Finally, click on Import button to Import MBOX file to Thunderbird.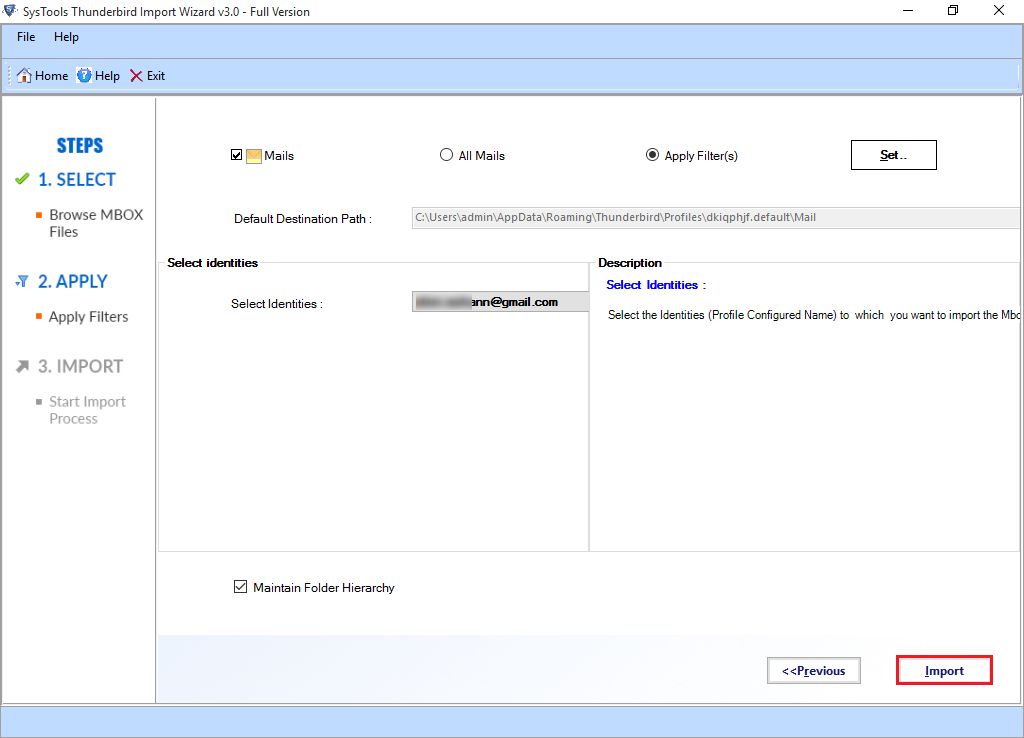 Users can view all the imported MBOX emails within Thunderbird email client on the system as follow: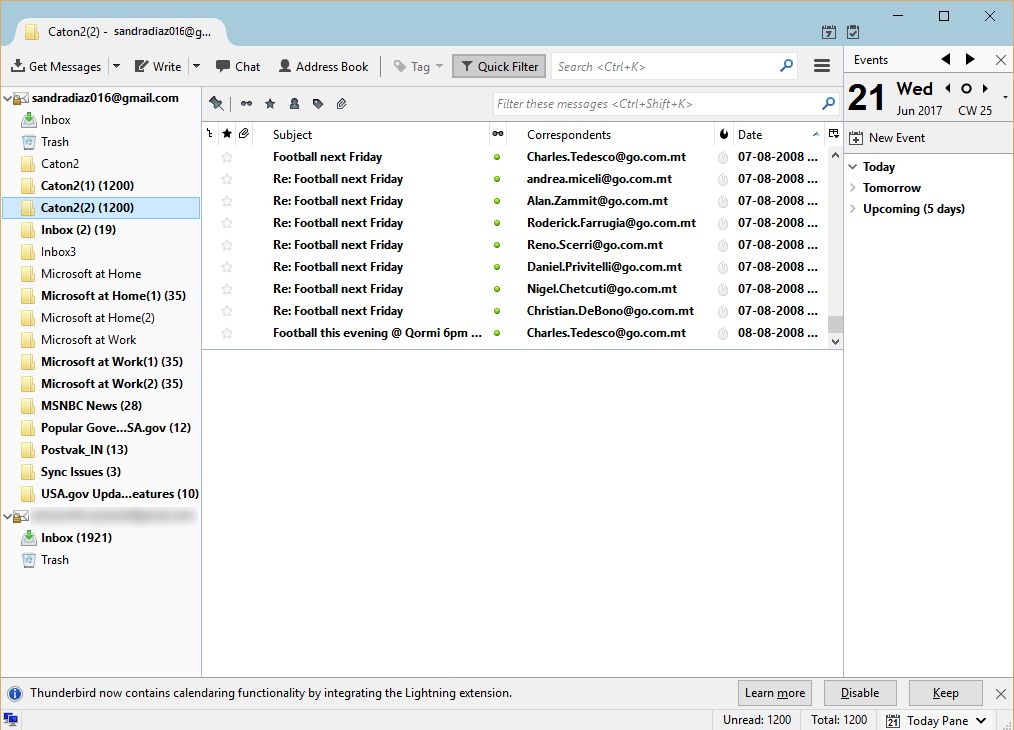 After this, all your emails from MBOX file get imported to Thunderbird successfully.
Conclusion
Thunderbird is an extensively used email client and MBOX is the standard email file format for many email clients. So there come times when people need to copy MBOX mail to Thunderbird. The above article clearly states as to how to import MBOX File to Thunderbird without any hassle. There are both manual as well as professional solutions available that one can try. However, due to its limitations and insecure results Manual method is discarded by professionals. So an autonomous third party application is explained with methods that are easy to follow and self-explanatory.