MS Outlook
Instant Techniques to Import Outlook Calendar to MacBook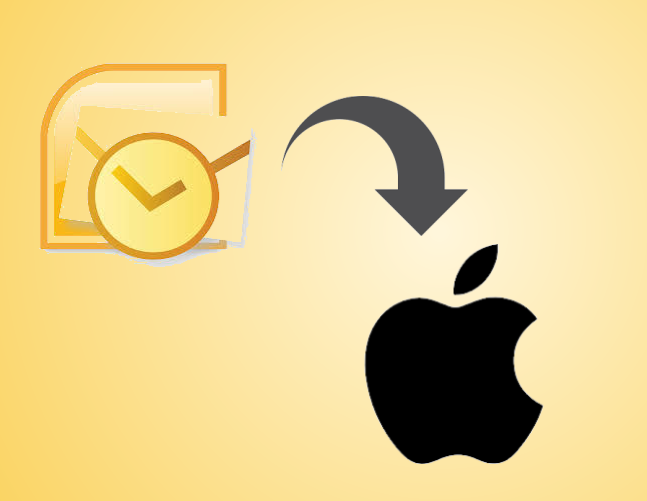 Do you want to transfer calendar from PST to Apple Mac? Did you had trouble to import Outlook calendar to MacBook? Follow the blog and move ICS file to MacBook using iCloud.
A long years ago when email has become part and parcel of our life. We send or receive emails every single day using multiple email applications, but it is no secret that till date the corporate world prefers Outlook. The program has been around for sometime and its functionality is appreciated by a lot of users. Not only you can send, receive and save your emails in the application, you can also use it for storing your contacts and other data, marking events in calendar, performing the tasks and so on.
Mainly the Outlook calendar is a powerful component for managing users personal schedule. And you can simply share your calendar with other Outlook users. But sharing your calendar with people who do not use Outlook can be a cumbersome problem. The iCalendar (iCal) standard is most commonly utilized for exchanging calendar information outside of MS Outlook. Sometimes, Outlook user wants to import Outlook calendar to MacBook which supports Mac Operating system.
Mac OS X comes with a built-in calendar program such as iCal in Mac OS. This page provides instructions on performing migration from Outlook PST calendar to MacBook. We come up with two approaches to perform the same. Manual and professional both are described in proper manner.
Related Blog: Import PST Calendar to iCloud
Need to Add Outlook Calendar to Apple MacBook
There can be a lot of reasons behind the import Outlook calendar to MacBook. Some of them are listed below have a look:
1. Apple's facilitates built-in calendar application, which can back up your events to Apple's iCloud service, and Google Calendar.
2. Apple's calendar app comes pre-installed on all MacBook and other Apple OS-powered devices, and can be accessed from a web browser on any device through your iCloud account.
3. Apple's preference for font text, small and minimal color make calendar very chaotic.
"I am using Windows machine at my workplace and MacBook at my home. As my Outlook calendar has lots of important tasks and events scheduled, which I wants to check from time to time. So, I am searching an appropriate solution that let me manage Outlook calendar on both Windows and MacBook. Can anybody help me out in the same."
How Can I Import Outlook Calendar to MacBook Manually?
As per the above-mentioned query we are going to discuss the manual solution to add Outlook Calendar to Apple MacBook. All the steps to perform the same are listed below. You just need to follow all the steps in sequence to get better outcome.
Initially, download iCloud for Windows on the local machine
After that, you have to add your Apple ID and log in to iCloud.
Now, you need to select the features that you wants to synchronize across Mac machine. As you are syncing the iCloud calendar to MS Outlook, so make sure that you opt "Calendars" as you want to export Outlook calendar to MacBook pro.
Here, you have to opt "Apply" button to transfer to Outlook Set-up for the iCloud wizard.
In this step, on the "Outlook set up for iCloud" wizard, select any desired option and iCloud will start syncing. It will take time as per the amount of data you are moving.
At last, when the procedure to export calendar from Outlook to ICS and then to MacBook is completed successfully, hit on the "Done" button and Outlook calendar imported successfully in iCloud.
After performing the above listed steps, a user will be able to access Outlook calendar on MacBook easily. A user just needs to download an iCloud program on MacBook and access MS Outlook calendar from it simply. Furthermore, a user can load Outlook calendars from iCloud on MacBook. This is one of the possible technique to add Outlook Calendar to MacBook pro manually.
Effortless Approach to Move PST Calendar to Apple MacBook
The manual solution is not an appropriate technique to import Outlook Calendar to MacBook. It contains some disadvantages which affect the procedure effectively. So, it is better to go with a third party application such as "PST Converter" software. With the help of this utility a user can import Outlook PST into multiple file formats easily like convert PST to EML, MSG, PDF, etc. This converter software is capable to quick scan PST file and generate instant preview of all the items. PST Converter application facilitates an understandable user interface so, a novice user also avail it. It is programmed with advanced technologies which is compatible with all versions of Windows Operating System.
Steps to Execute Procedure of Import Outlook Calendar to MacBook
Run PST file Converter and Add files or folder.
 Afterwards, select the "ICS" radio button.
Choose the "Browse" button to select the desired location where you need to save your ICS file.
Hit on the "Export" button.
The PST conversion application will begin the export process immediately. When the export procedure is being completed, a user can navigate to the location where he or she wants to save their ICS file.
Summing Up
In this article, we have discussed two techniques to import Outlook calendar to MacBook. The user can opt any one of them as per their desire. But, a manual solution has some drawbacks. It is a very lengthy and time-consuming procedure. If you perform the conversion manually it may lead to data loss. So, it is recommended to opt a comprehensive tool such as PST Converter software for executing the migration from Outlook PST calendar to Mackbook.