MS Outlook
Instant Approaches to Import PST Contacts into Hotmail Account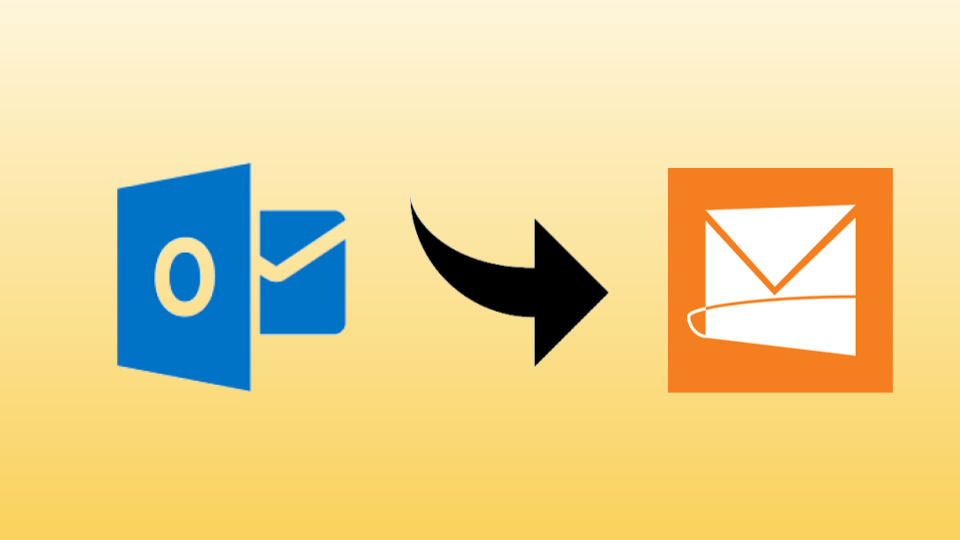 Often times, user wants to export their Outlook contacts to Hotmail account. Contacts are playing an important role professional users life. Without address book an application user is unable to interconnect with each other. Outlook is an email client which, used all over the world. It has an easy-to use interface that makes it most prominent application. But, Most of the Outlook user wants to keep their address book forever. They decide to import PST contacts into Hotmail. It is a cloud-based email application. Hotmail as a web-based email client one can easily access their data anytime and anywhere. It allows an amazing experience with a lot of features which makes it standalone program.
So, we come up with instant methods to export contacts from Outlook to Hotmail. First, user should aware about the most common causes behind the migration of Outlook to Hotmail account.
Related Blog: Import PST Contacts to Android
Reasons to Import Outlook Contacts to Hotmail
There are various reasons behind the conversion. Mainly Outlook users switch to Hotmail account. Due to some extraordinary features most of them are listed below have a look:
1. Provides Personal Folders
Hotmail as an application offers personal folders. This options permits you to group emails by type so, one can search related emails up easily when you wants to.
2. Easily Connect to Facebook
This functionality offers you to socialize during staying in one wizard and reduces trouble. When Google prefers a closed circle such as Google+. Outlook allows you to chat with friends that you have in your friend list of Facebook.
3. Capable to Filtering Spam
This Hotmail application is a preferably used email client these days. It furnishes free web based email accounts to all its users. Also has amazing utility for filtering spams effectively.
4. Instant accessible
As we all know that Hotmail is a web-based email client. As compare to other email clients it has the biggest advantage of having an instant access of data anytime and anywhere. Using Hotmail one can stay in contact with relatives and friends across the world.
Ways to Import PST Contacts into Hotmail
Here, is the approaches to execute the conversion procedure. There is no direct method for transfer PST contacts to Hotmail account. It is divided into two workarounds such as first you have to export the Outlook PST address book to CSV file format and then transfer the resultant CSV file to Hotmail. All the steps are listed below in sequence. You just need to follow all in proper manner.
Workaround 1: Migrate PST File to CSV Format
Step 1. First, to begin with, start MS Outlook email application into your local machine.
Step 2. Now, hit on the "File" tab which is located at the top left corner of the your screen.
Step 3. After selecting File button now, select "Open & Export" option which is situated on the top left of your display.
Step 4. After that, opt the "Import and Export" option to move contacts from Outlook PST to Hotmail.
Step 5. Here, from the Import and Export window, choose "Export" to a file option and select "Next" to move forward.
Step 6. Opt CSV (Comma Separated Value) file to move from the Export to a file dialog box, or click on "Next" to go ahead and import PST Contacts into Hotmail.
Step 7. Afterwards, choose "Contacts" folder that is to be migrated and select the "Next" button.
Step 8. Choose Browse to opt the destination location where the resultant file will be stored. Select "Next"
Step 9. Finally, choose the Finish button to completely export the files into CSV file format.
Step 10. When the procedure will be completed, the CSV file will be automatically saved in the desired destination location. Follow the next section to import PST contacts into Hotmail.
Workaround 2: Transfer Output CSV into Hotmail
Step 1. After completion the above-mentioned steps now, using any web-browser sign-in to Hotmail account.
Step 2. Here, you have to choose the App button which is on the located lower left corner then select People as an option.
Step 3. Opt "Manage Menu" that appears to People page direct to a toolbar, then hit on the "Import" contacts option.
Step 4. Now, choose "Browse" as an option after that navigate the resultant CSV data file that are the Outlook contacts.
Step 5. Afterwards, select "Open" to opt the file then click "Import" button to move forward.
Step 6. Finally, you are able to access all the Outlook address book in the Hotmail account successfully.
Want to Import PST Contacts into Hotmail Without Outlook on Mac?
If yes, then you can take the help of Mac PST Conversion Tool. With the help of this software, you can easily convert PST emails, address books, calendars and tasks data, etc.
This software is having a comprehensive interface even, a novice user can also work with it. This tool allows some more unique features that are listed below:
1. Migrate PST file to multiple formats for accessing data in multiple email clients.
2. Offers batch migration of different PST files at once.
3. Furnishes an option to date-range filter to get sorted data.
Steps to Import Outlook PST Contacts to Hotmail Mac are:
Step 1. Launch the tool and click "Add File" to load the PST file.
Step 2. Select required folder and choose CSV as saving format.
Step 3. Hit the Change button and choose the path for saving output.
Step 4. Click on Export button and the process will begin.
Final Words
With the help of the above-mentioned methods one can easily move Outlook contacts to Hotmail. We explained both manual and alternate ways to import PST contacts into Hotmail account. Manual method contains some disadvantages that affects the conversion procedure. Thus, it is better to go with professional software such as "Outlook Magic". With the help of this tool one can migrate their data without losing a bit of data. So, it is all up to you which one you wants to opt. You can choose any one of them as p[er your desire and requirement.