MS Outlook
Discover Measures on How to Import PST Contacts to Android Quickly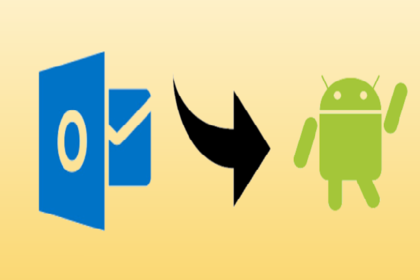 Are you searching the solution to transfer address book from PST to Android smartphone effortlessly? Well, if the answer is yes then, do not be panic now as you are on the right solution page. Here, we are going to disclose some safe and simple approaches to import PST contacts to Android.
Microsoft Outlook has been utilized very often in our business, either on the computer or Android devices. Taking always a laptop is not a better option, it is handy to proceed the business with your fingers. Hence, users may need to import PST contacts to Android due to the portability and convenience. Even so, how to export contacts from PST to Android smart phone has always been a bit of puzzle. Let us understand this scenario more clearly with the help of a user-query posted on a forum website:
"From past 3 years, I am using Microsoft Outlook as my email client so that I save all my contacts in PST file. Now, due to some professional reasons, I want to transfer the contacts from PST to phone (Samsung Galaxy J7). Is it possible to do this? If so, then how? Kindly provide me any possible solution."
Quick Tip:
For an instant solution, download
Outlook PST to ICS converter
tool. Once you have the ICS file, you can easily import it on your Android device.
Importing or moving PST contacts into Android phone is simple. You just need to migrate the contacts from PST into a CSV and then, upload the output file into your Gmail. After shifting PST contacts into Gmail, you can simply synchronize your Gmail account with your phone.
Related Blog: Import PST Contacts to Mac
Manual Approach To Import PST Contacts to Android
This measure involves the execution of three major steps i.e.,
1. Convert PST into CSV format
2. Import PST Contacts in Gmail
3. Move Contacts to Android Phone
Step 1: Export Contacts from PST in CSV File Format
Open Microsoft Outlook application and select "Open" then, click "Outlook Data File"
Locate the PST file in resulting files then, hit a double-click on its icon to load the data into Outlook
Click on "File" tab and choose "Import and Export" alternative from the opened menu list
Here, select "Export to a file" >> "Next"
Highlight "Comma Separated Values (Windows)" then, click "Next" Also, hit the "Yes" button if prompted by MS Outlook
Select "Contacts" and click "Next"
Enable "Replace duplicates with items exported" option
Hit "Browse" button
Click on Desktop and enter a name for the resultant file
Click OK >> Finish
Go to the next part to know the method to import PST contacts to Android completely.
Step 2: Migrate PST Contacts into Gmail
Quit Microsoft Outlook program
Now, log in to the Gmail account that you are using in your Android phone
Click "Contacts" and this will open another tab in the browser
In the Contacts tab, hit a click on "More" drop-down menu and choose "Import" option
Next, browse the CSV that was exported previously and click "Import"
Let the PST contacts uploaded into Gmail account
Step 3: Import PST Contacts to Android Phone
Open "Settings" in your Android phone
Now, select "Accounts & Sync" option
Then, select the Google account and make sure that the "Contacts" option is checked and sync it
Once the synchronization process gets complete successfully, all the Outlook PST contacts will be displayed on your Android phone
NOTE: You can also choose Sync Calendar and Sync Gmail if you want to sync these also.
Automatic Approach is Always a Better Option to Import Outlook Contacts to Android
As manual method to import PST contacts to Android seems lengthy as well as time-consuming. Hence, if you want to transfer Outlook PST Contacts into Android phone quickly then, it is recommended to use PST File Converter tool. This is one of the best third-party software that can not only export Outlook PST contacts into VCF but also convert PST to EML, MSG, and many other file formats.  This utility preserves original folder tree and metadata. It allows the conversion of single or bunch PST files in a single go even without resulting any kind of data loss. The software creates a single VCF file for all the contacts that are present in Outlook address book.
Steps to Import PST Contacts to Android via VCF are:
Step 1. Launch the software and add PST file.
Step 2. Preview PST contacts information.
Step 3. Select vCard from the Export options.
Step 4. Hit on the Export button to save contacts.
Observational Verdict
The technology is not in the hand of anybody. It updates, changes, and increases according to the requirements of end users. Considering multiple user queries on how to import PST Contacts to Android, this technical guide comprise some simple solutions to export address book from Outlook to Android seamlessly. Now, users can opt any approach as per their requirements and likings.