General
Do you Want to Export CSV Contacts to Android? Here is the Best Technique
admin
| Modified: 2018-10-01T08:07:26+00:00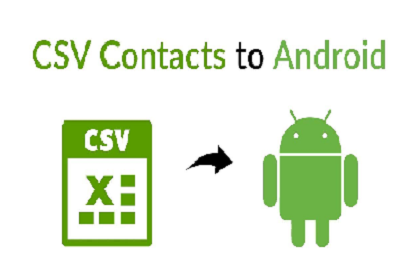 "I usually save all my contacts on the computer as a CSV file and now, I want to access contacts from my personal Android phone. However, the problem is that the Galaxy S6 mobile phone could not open files in such format. Therefore, I need to export CSV contacts to an Android device. But, the problem is how? In order to resolve this issue, we have come up with this article. Now, we are going to disclose some most effective and easy workarounds for the same."
What is CSV File?
CSV files stores contact information exported from the many applications like Gmail, Yahoo Mail, or Microsoft Outlook. In fact, it can store various data items and Contacts are one of them. In this digital era, a contact does not mean a simple phone number but, it includes the company revenue, contact name, address and location, email address, company description, fax number and so forth. Therefore, CSV files are generally used to exchange a large amount of data between different applications. Although, CSV file format is not compatible with Android device. Thus, it becomes complex for users to export CSV file contacts to Android phone.
Manual Methods to Import Messages from CSV File to Android Phone
Since there is no any direct way to import contacts from a spreadsheet to Android Smartphone. Thus, below are some manual workarounds to perform the task simply:
Technique 1: Export CSV Contacts to Android Using Gmail
Step 1: First, you have to open Browser on your PC and sign in your Gmail account.
Step 2: Go to the left column or hit on the Gmail icon and choose contacts in a drop-down menu.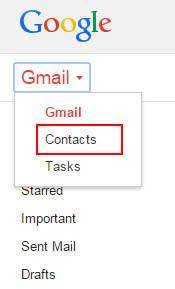 Step 3: Click on the More button and select import option to transfer or Export CSV contacts to Android phone.
Step 4: Choose the file into the pop-up file browser Window, then, select the destination where you want to save CSV file Open > Import to upload the CSV file to your Gmail profile.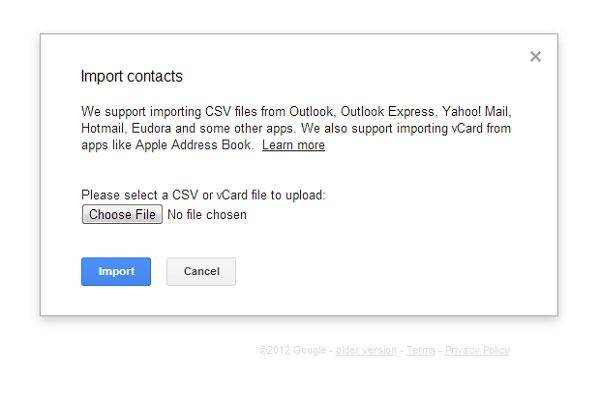 Step 5: Now, all your CSV file contacts are uploaded in your Gmail Account.
Step 6: After this, Sign in your Gmail Account on your Android device.
Step 7: Go to Settings > Accounts and sync contacts now. Once the process is completed, your all CSV file contacts will be moved to your Android phone.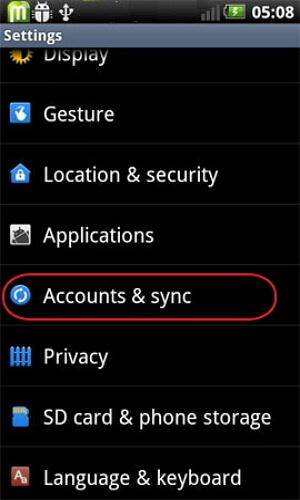 Step 8: Just after this, all your contacts migrated to your Android device successfully and you can access them from anywhere at anytime
Note: This is extremely convenient if you have a (Gmail) Google account. But what if you do not have one? How would you export CSV contacts to Android? No worries, you can still do that.
Technique 2: Import CSV Contacts Without Google Account
Step 1: Perform the same, 5 above mentioned steps and skip Step 6, click More > Export. Select the file where all the CSV contacts are saved. Then, choose to save as vCard format and hit on the Export button to download the VCF file on your system.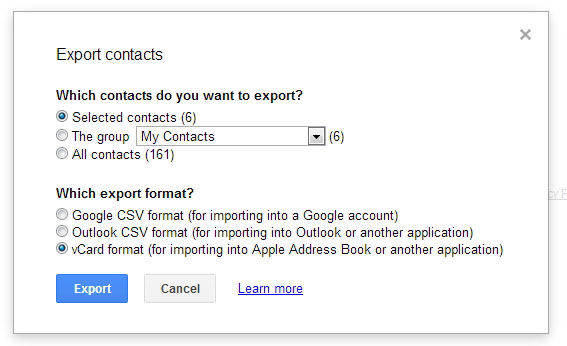 Step 2: After this, connect your Android phone to PC with a USB Cable. Once detected successfully, go to Computer and find your Android phone.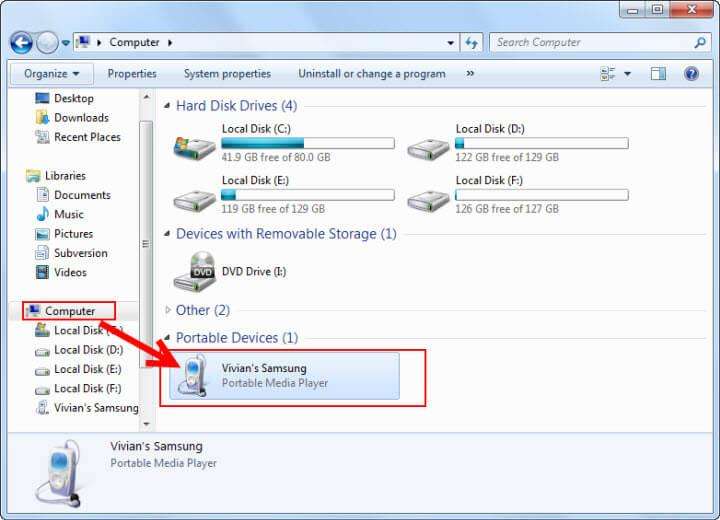 Step 3: Then, open Android device. Copy and Paste the vCard file.
Step 4: Tap Contacts category into your device and click the virtual button left to the main button to show the menu. Choose Import / Export > Import from USB Storage > Import from SD card (It means the external SD card.)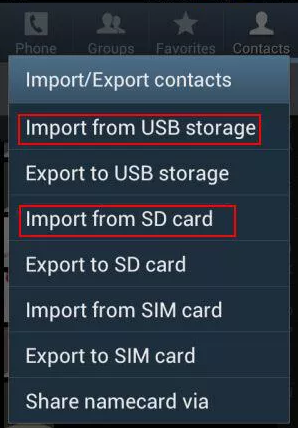 Step 5: Then, Save Contacts to Phone or your account. Search VCF file, and choose the Import vCard file. Then, all your CSV address book data will be imported to the Android phone.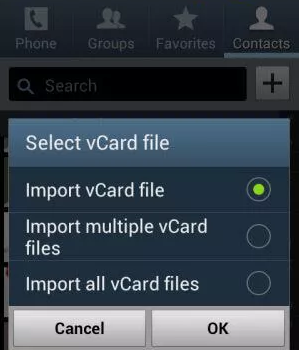 If none of the above-mentioned manual methods works for you then, we recommend using third party tool i.e., CSV (Excel) to vCard Converter for Android. It is a direct way to execute the task without any hassle.
Final Words
The contact information plays a vital role to establish any communication, share information and schedule meetings in real-time. However, There are many Android users who daily search for how to export CSV contacts to Android Smartphone? In order, to resolve this issue we have come with this write-up. The blog covers a few manual and automatic techniques that can help all those users who are searching the solutions for same.