Excel File
How to Export CSV Contacts to Android Phone?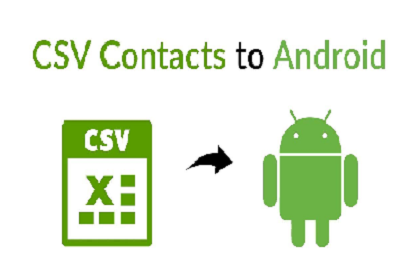 "I usually save all my contacts on the computer as a CSV file and now, I want to access contacts from my personal Android phone. However, the problem is that the Galaxy S6 mobile phone could not open files in such format. Therefore, I need to export CSV contacts to Android device. But, the problem is how? In order to resolve this issue, we have come up with this article. Now, we are going to disclose some most effective and easy workarounds for the same."
What is CSV File?
CSV files stores contact information exported from the many applications like Gmail, Yahoo Mail, or Outlook. In fact, it can store various data items and Contacts are one of them. In this digital era, a contact does not mean a simple phone number but, it includes the company revenue, contact name, address and location, email address, company description, fax number and so forth. Therefore, CSV files are generally used to exchange a large amount of data between different applications. Although, CSV file format is not compatible with Android device. Thus, it becomes complex for users to export CSV file contacts to Android phone.
Reason to Export CSV Contacts to Android Phone?
As we have seen, many users want to know the process of exporting CSV contacts to Android. There are other reasons why users import contacts from their CSV to Android.
Restore a Backup of your Contacts: Many users save their contact list on a local computer using a CSV file. They use this file because most of the popular applications use this format to store contact information.
Get Contacts from Email Clients: There are many email clients that use CSV files to store contacts. If the user wants to import these contacts to his Android phone, he must convert them first.
Compatibility Issue: Android does not support CSV files. Many users are looking for a solution to import CSV contacts on Android.
Best Expert Solution to Convert CSV Contacts File to Mobile Phone
Excel Contacts to VCF Converter Tool is one of the best and most advanced solutions in the contacts conversion process. This solution allows you to easily convert CSV file to smartphone. It has many sophisticated features and features such as allowing users to easily convert multiple her CSV files at once.
Steps by Step Guide to Export CSV Contacts to Android 
Open the software. Click Browse files to add multiple CSV files
Select vCard version as required
Choose change option to provide location path
After that, click the "Convert" button to complete the conversion process.
Import vCard to Android Phone Compatible vCard Format
With the above steps users will get contacts in VCF format from Excel file. To import VCF files on Android mobile phone, follow these steps –
Connect the device to the system and configure your phone. Select the contact, which is a VCF file, and select the Send to option to move the address book to your device.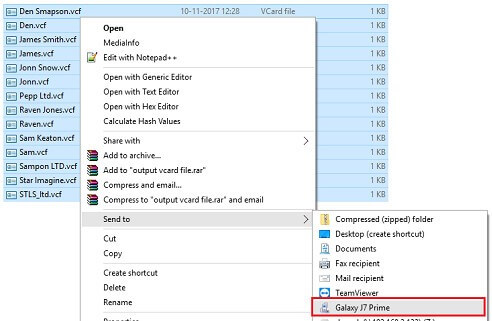 Now disconnect the USB cable from the system and open the contact section of your mobile phone. Go to Settings and select the Manage Contacts option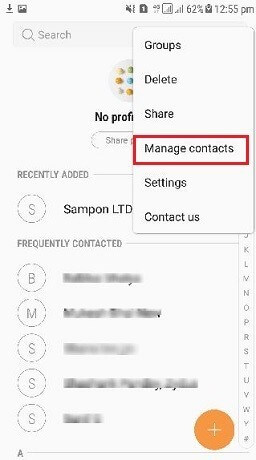 Select the Import/Export option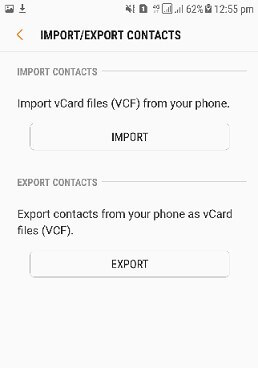 Click the Import/Export Contacts button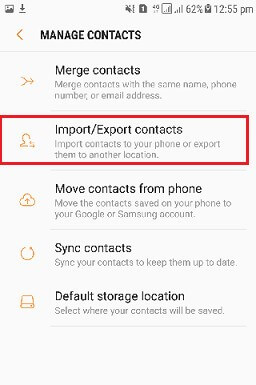 In the next step, Select Import vCard file from Mobile phone and click the Import button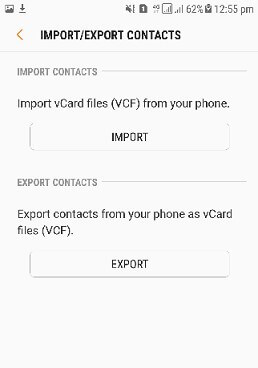 Choose the location option to import from Excel to Android mobile phone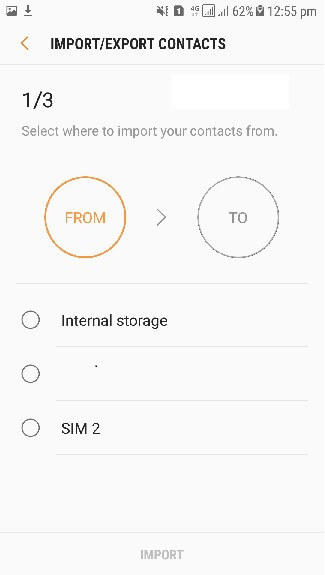 Select the VCF contact and click Done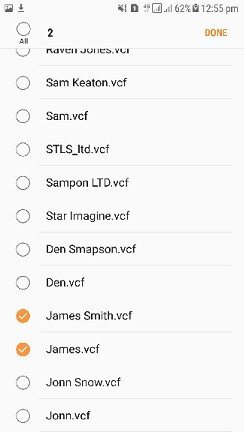 Select the location where the VCF file needs to be imported. Select Phone Options
Now users can view the imported contacts in your Android device's contact list.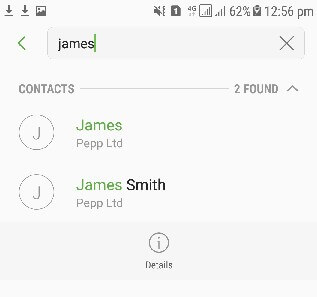 Final Words
The contact information plays a vital role to establish any communication, share information and schedule meetings in real-time. However, There are many Android users who daily search for how to export CSV contacts to Android Smartphone? In order, to resolve this issue we have come with this write-up. The blog covers a few manual and automatic techniques that can help all those users who are searching the solutions for same.