G Suite
How to Export G Suite Calendar to Outlook – Simple Solutions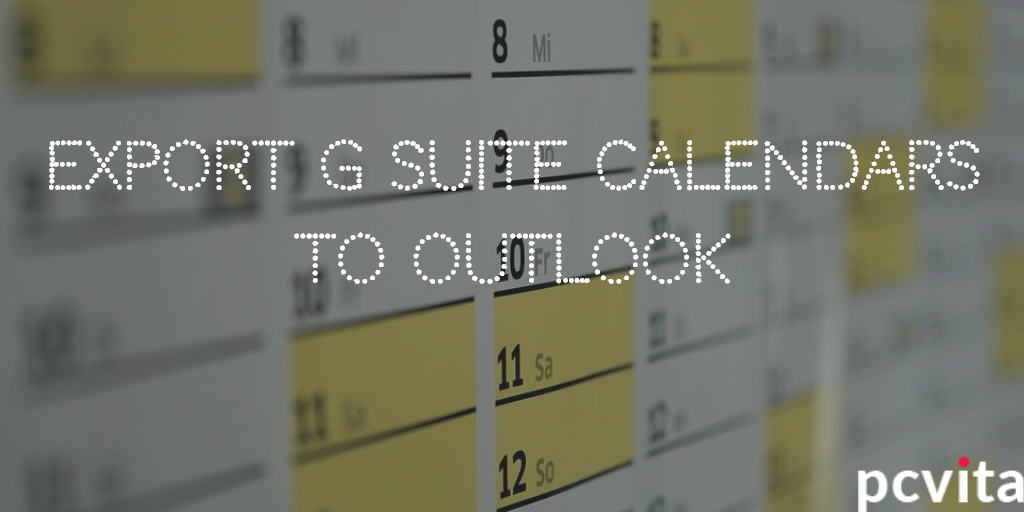 People use calendars to manage their meetings, appointments, reminders, etc. It has become an indispensable part of a person's corporate life. However, it becomes a hassle if you want to move your calendars from one service to another. The same is the case with G Suite and Outlook. And that's why in this article, we are going to define the methods to simplify this scenario.
If you want to export G Suite calendars into the Outlook application, follow either one of the given solutions:
If you are looking for a way to migrate G Suite (calendar/contact/email) to Office 365, you can opt for Google Workspace to Office 365 Migration tool.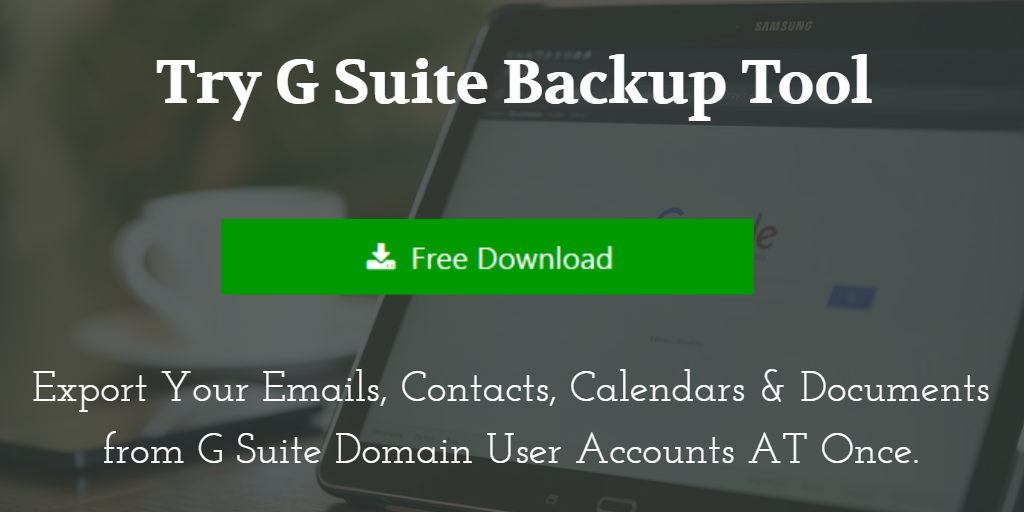 Easy Steps to Export G Suite Calendar to Outlook

Step 1: Download & install the tool on your computer
Step 2: Select the file & folder path destination
Step 3: Finally, click on start backup to get your data
#1. Export G Suite Calendar to Outlook for Single G Suite User
The process to export G suite calendar from a single account is really simple. You do not need any external tool for this. The process is as follows:
1. Open calendar.google.com and log in using your G Suite credentials.
2. Click on the Gear button at the top and select the Settings option.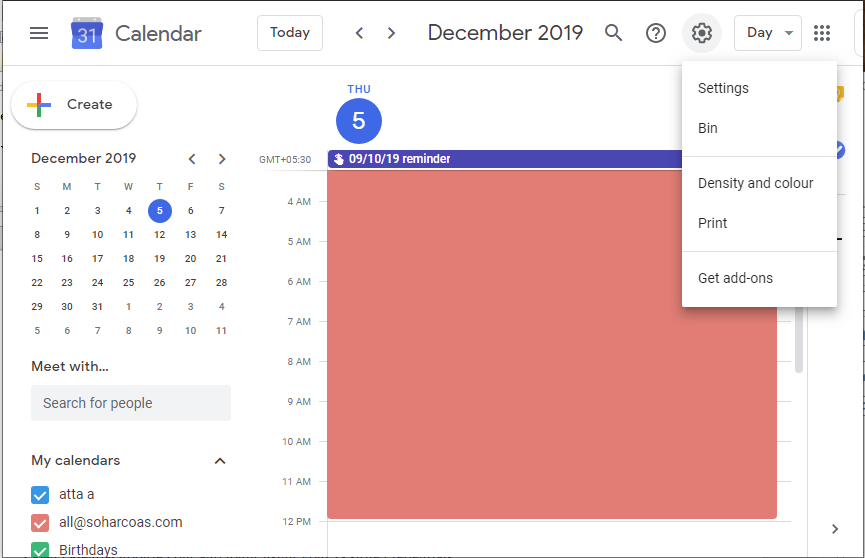 3. Now on the left panel, select Import & Export >> Export option.
4. All the calendars will be shown on the list. Click on the Export button.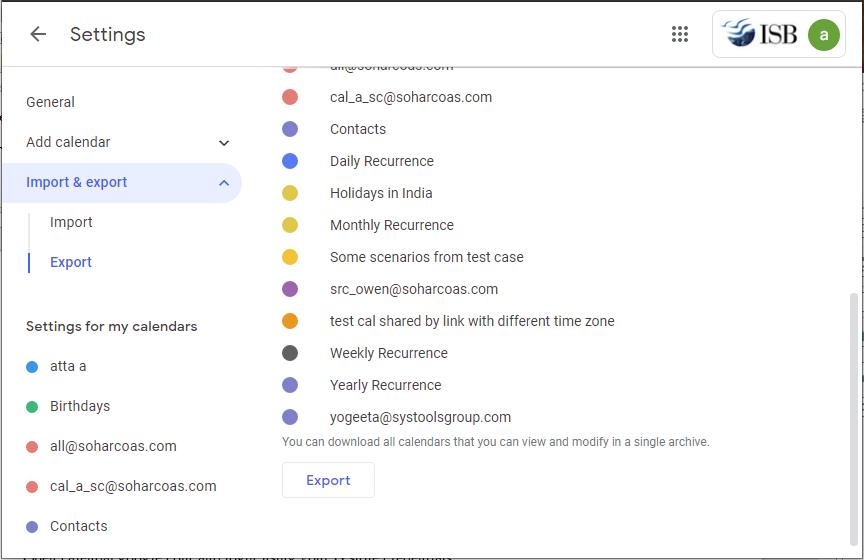 5. Within a short time period, a Zip file containing all your G Suite calendars starts downloading.
6. Extract the file and you will get all your Google calendars in .ics file format.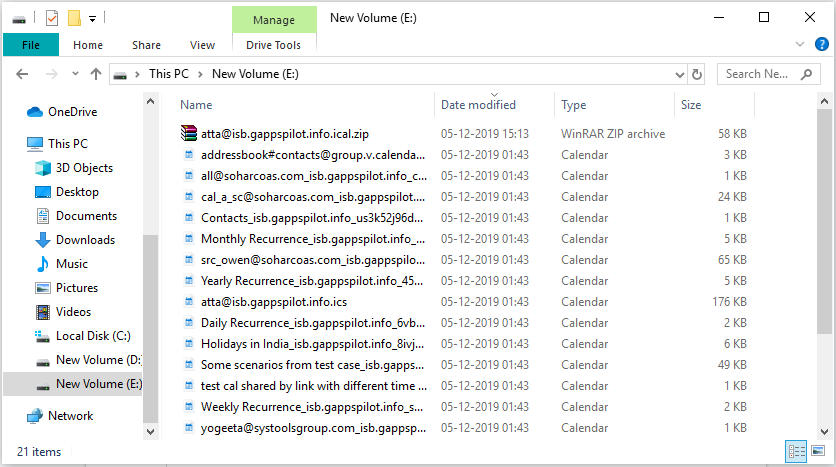 Until now, we have exported G Suite calendars. Now we will import it into Outlook. Follow the steps given below for the same:
Open Microsoft Outlook.
In the File menu, go to Open & Export.
Now select the Import/Export option to open Import and Export wizard.
From the given list of options, choose Import and iCalendar (.ics) or vCalendar (.vcs) and click Next.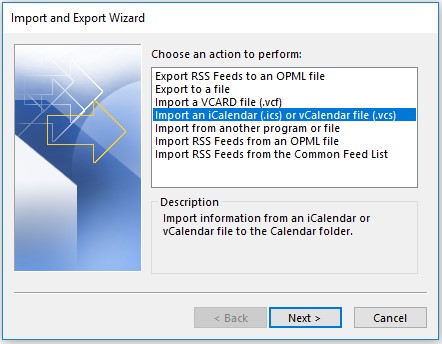 Now, browse the location of the G Suite ICS files and select the file having the same name as your G suite user id, choose Ok.
Click on Import and it will be directly imported in your Outlook calendar. Selecting the Import as new button will create a new calendar along with your existing Outlook calendar.

#2. Export G Suite Calendar to Outlook for Multiple Domain Users
For this task, we will demonstrate the step-by-step process of Google Workspace backup tool. Exporting and importing each user calendar one by one is by no means a preferable choice. But with the PCVITA software, be it 200 domain users or 10 specific accounts, exporting the G Suite calendars is as easy as it gets. This software supports batch processing of multiple domain users at once. Free download on your PC.
In addition to exporting calendars, this utility can also export emails, contacts, and documents from the G Suite account. Once you download the software then follow the elaborated steps given below to transfer the G Suite calendar to Outlook.
Note:- With the help of the G Suite Exporter tool users can export G suite data into MBOX, PST, MSG, and EML file format.
Working Steps to
Convert G Suite Calendar to Outlook
Run the application on your Windows system, after that hit on G Suite

Select the Categories and put the date filter

Then, provide Google details and pick up the list of users to backup

Finally, click on the 'Start Backup' button to begin the backup process.
This is how you can export all your G Suite calendars to Outlook in a matter of minutes.
Wrapping Up
A calendar is an important part of many people's professional life and the G Suite calendar is no exception. So, whenever a user decides to move G Suite email account data to Microsoft Outlook, the calendar is a high priority for migration. In this article, we demonstrated the step-by-step methods to export G Suite calendar to Outlook irrespective of the number of user accounts required to move. We defined separate solutions for individual accounts and domain users. However, you can still use the suggested software to export G Suite to Outlook as well as export contacts from G Suite.
Questions Asked by Users
Q. Is there a way to manually convert a G Suite calendar to Outlook?
A. Yes, in this post we talked about a solution to manually convert Google workspace calendar to Outlook.
Q. Is it possible to export G Suite Calendar to Outlook for Single or multiple users?
A. Yes, in this post we have explained solutions for both single and multiple users to export G Suite calendar to Outlook.