G Suite
How to Export Contacts from G Suite?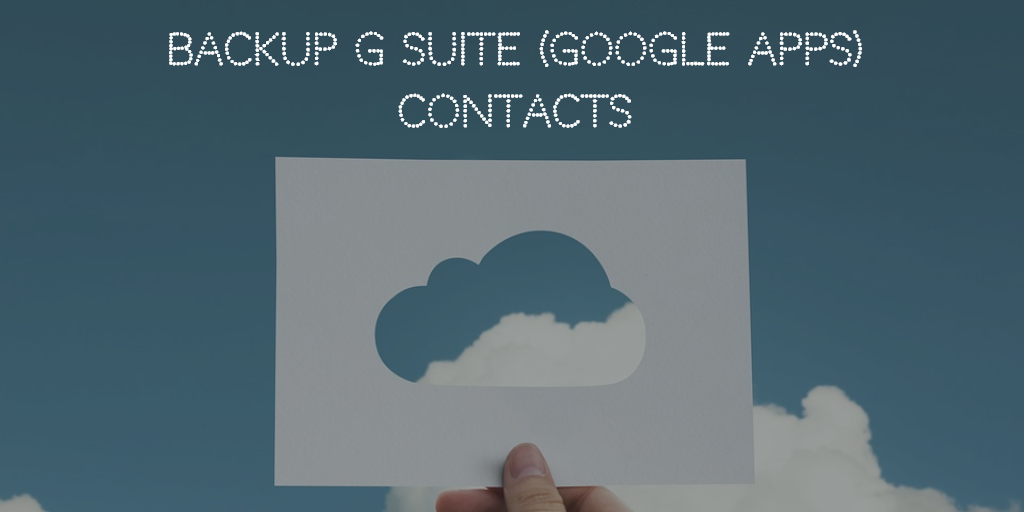 Google Apps (G Suite) is a cloud-native suite of productivity apps such as Gmail, Docs, Contacts, Calendar and more. Many users want to export contacts from G Suite to be kept as a backup or to import it into other applications. In this blog, we will provide you with the different methods using which you can backup and export Google contacts to VCF or CSV on the local storage system.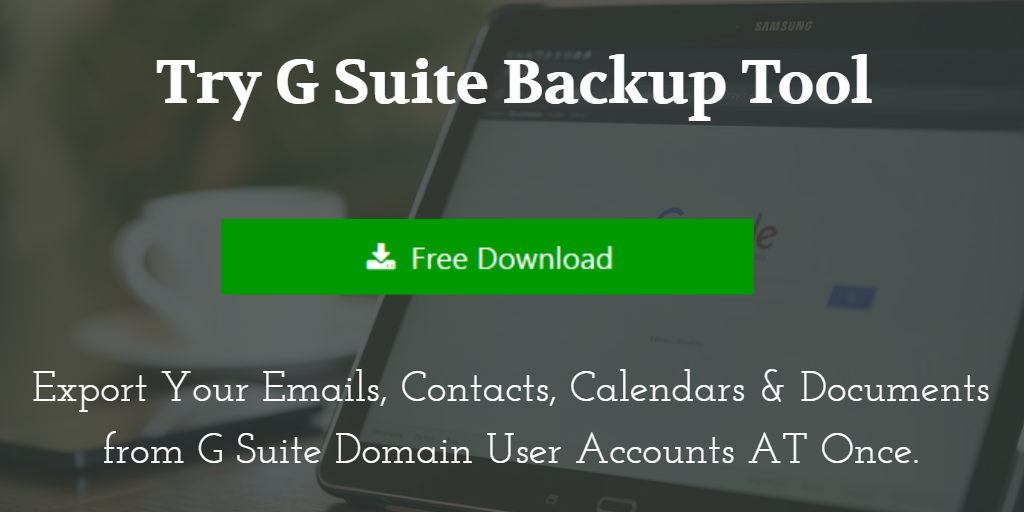 #1. Using the Export feature of Google Mail
This method defines how you can take backup of individual G Suite users by accessing the Gmail account one at a time.
Open Google Mail from your G Suite account.
On the left panel, click on the down arrow beside Mail and select Contacts.
Now, click on More and choose the Export option.

Select All contacts and set the Export format (CSV recommended) as per your requirements.

Choose the destination location to save the file. All your Google Apps contacts are now successfully exported.
This will export contacts from G Suite application. If you wish to backup only selective contacts, select the contact from the list before choosing the More > Export option.
Also Read: Google Apps Data Protection Methods
#2. Using the Google TakeOut Feature
Similar to the first option, this method is also designed for exporting individual Google account contacts. You will have to carry out the steps for each user one at a time.
Go to https://takeout.google.com and log in using your Google Mail credentials.
Uncheck all sections beside the Google Contacts and click Next.

Now, set the file type to .zip and set the delivery method to send download link via email.

Click on Create Archive. Within a few hours, you will receive an email with the download link.
Open that email and click on Download Archive.
#3. Using PCVITA G Suite Backup Tool
This is the best method in terms of batch exporting contacts from G Suite account. If you are a G Suite admin and have to take backup of multiple users at once, then opt for this solution.
Download & install Google Workspace Backup tool on your system.
Select G Suite for exporting contacts from G Suite account.
Choose Contacts from the category list
Enter G Suite creds and other details.
Set destination folder for exported contacts.
Enter the list of user accounts to extract contacts from.
Click on Start to begin the G suite contact backup process.
Note: This tool can take backup of 4 different data categories in G Suite: Emails, Contacts, Calendars & Docs. It can also export data of multiple Google Apps user at once. Moreover, you can choose the users whose data(contacts, and other items) you wish to take backup of.
Final Verdict
This blog is all about the query i.e., how to backup contacts of Google Apps account. The blog explains three different methods to export contacts from G Suite. The first two solutions can easily help you accomplish your task but only for one G Suite user. They are not intended for G Suite admin to batch export multiple user accounts at once. While the third solution is a third-party tool that allows you to backup contacts from G Suite or Google Apps concurrently for all G suite domain users. It also helps to export emails, calendars, and documents and hence works as an all-round backup tool for G Suite users.