Email Migration
A Complete Guide to Export Gmail to Apple Mail Effectively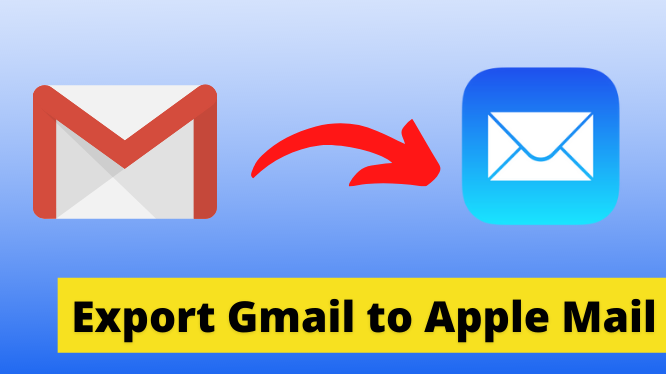 Apple Mail is the default desktop-based email client that comes with Apple Inc's OS X Operating System. This email application can save all of its data into MBOX file format. Moreover, it offers numerous features that attract the user towards it. That's why some users are looking for a relevant solution to export Gmail to Apple Mail. Therefore, in the following section, we are going to discuss a complete solution to transfer Gmail data to the Apple Mail client. Before this, let us consider the below scenario that will make you help to understand how to migrate from Gmail emails to Apple Mail.
Manual Method to Export Gmail to Apple Mail
Here, you can also opt manual method to export Gmail to Mac Mail. Thus, with the help of this manual method, you can export Google Account data to Apple Mail. Furthermore, below we are going to discuss a specific method in a descriptive manner. Hence, follow all the steps in sequence to get positive results.
Step 1: First, go to "Mail Menu" and then choose an option to "Add Account" from the alternatives.
Step 2: Now, you have to select "Google" in the Mail account provider display.
Step 3: Select the "Continue" button.
Step 4: After that, a pop-up will appear on your screen as "Gmail email address". You have to fill in the details and then hit on "NEXT" button.
Step 5: Here you have to add the mail address after that, you have to insert your password into the given space & then select "NEXT".
Step 6: You will be asked to enable authentication, you can then enter the digit code, that you received via SMS or you already created an authentication application.
Step 7: In this step, you have to make sure that you already checked your mail as one of the applications is utilized via your account.
Note: You can choose any other data item like contacts, notes, calendars, and so on. There is no need to sync all data items in order to the mail.
Step 8: Finally, choose "Done" to finish up the process.
How to Export Gmail to Apple Mail
Step 1. First, in the Mail menu choose Mail you have to opt for Preferences as an option.
Step 2. Here, you have to select "Accounts" alternate.
Step 3. Now, choose "+" (addition sign) in the accounts directory.
Step 4. Select "Google" in your mail account to add.
Step 5. Choose the option "Continue".
Step 6. Insert your email address into "Gmail address" and full name into "Name" carefully.
Step 7. Add your password and after that, you received a confirmation or authentication SMS that will help to make you unable to move ahead.
Step 8. Click the "Set-up" option.
Step 9. Afterward, Select the apps through "Your Email" and make sure that you checked all the emails, and now, you can synchronize other mail items also as per your desire.
Step 10. Hit on the "Done" tab to finish the procedure.
Professional Way to Export Gmail to Apple Mail
The above-mentioned manual method has some drawbacks, i.e., it is a time-consuming and lengthy procedure. So, we come up with a third-party application such as "Gmail Backup for Mac Software". Thus, with the help of this tool a user is able to export Gmail data into various file formats, on the MAC OS X platform. Moreover, this software furnishes an understandable interface, so that a novice user can also execute the conversion task without any external help. Hence, this software facilitates a feature i.e., a user can perform the process to export Gmail to Apple Mail without any fear of data loss. Furthermore, this tool includes some more unique features that are listed below. Therefore, the following listed features help a user to understand the process efficiently.
Working Steps of the Tool to Export Gmail to Mac Mail
Step 1. Launch this export application into your MAC OS X local machine.
Step 2. Here, you have to choose the file format in which you want to save Gmail emails such as PST, EML, MSG, MBOX, or EMLX.
Step 3. Now, you can select an option to export selective emails by using the options "Apply Date Filter" and "Selected Folder".
Step 4. At last, after the process is completed perfectly, you can access your emails in another file format.
Conclusion
There are many users start searching for a suitable approach to export Gmail to Apple Mail. As the Apple Mail supports the Mac operating system, so we have already covered the manual method to move emails from the Google account to the Mac machine. But, if it gets failed, then users can take the help of an automated solution as described here. Along with this, we have discussed the set of features of the tool in a proper way.