Migration
How to Import VCF Files Into Thunderbird in a Seamless Manner?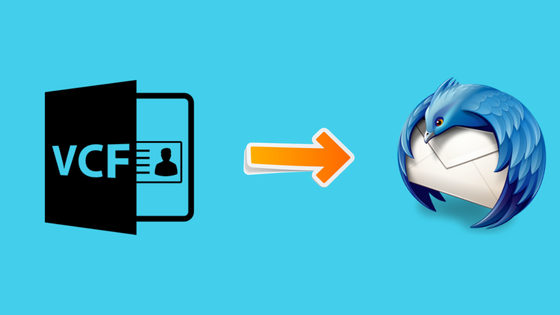 Summary: My team gets the query every day, about how to import VCF files into Thunderbird. So, we provide you with this write-up to complete the solution to import VCF files into Thunderbird. We discuss the solution to remove your issue and give you a hassle-free and easy solution.
Mozilla Thunderbird is one of the widely used email applications which is free and introduced as an open- source use. It is a desktop-based email client and provides various functions such as sending/receiving emails, contacts, and calendars. It provides a personalized email address that addresses which makes it a user-friendly email client.
Moreover, being an efficient, feature-rich, and reliable email client for managing emails, it promotes the user to migrate to the Thunderbird email client. Apart from emails, users find contacts also very important. So many users while switching to Thunderbird, want to import VCF files into Thunderbird Address Book. Thus, this blog explains the method how batch importing vCard files to Thunderbird. Basically, the VCF file format stores information on the personal advantages and features of Thunderbird.
Prominent Features Offered By Mozilla Thunderbird
It provides a secure connection to email accounts.
Enables password protection and protects from junk emails.
Expandable via add-ons or plug-ins to enhance and improve functionality.
The email search and filtering option let users adjust emails according to priority.
Allows to configure any number of email accounts and manage them in one place.
Supports customized interface by managing folders smartly.
Provides Send Later add-on that let users manage and schedule emails accordingly.
Why Users Demand to Batch Import VCF Files Into Thunderbird
"I am facing a technical problem with my system. I have some contacts from my Android phone which need to be moved to my desktop PC. I am not aware of the steps that need to be followed to import .vcf contacts into Thunderbird. I am a novice person and so I do not know how to process to import multiple vCard to Thunderbird Address Book. Could someone help me with this issue? "

"I want to troubleshoot the problem which I am severely facing. I have carried a few methods but many of them did not help me to solve them. As I need to import my business vCard contacts to Thunderbird. Please help me to resolve this query how to import multiple VCF files into Thunderbird?"
Manual Method to Import vCard files into Thunderbird
Even though Thunderbird allows various file formats to import, here it focuses on method to import VCF files into Thunderbird Address Book.
1- Firstly, launch Mozilla Thunderbird account and select the Address Book tab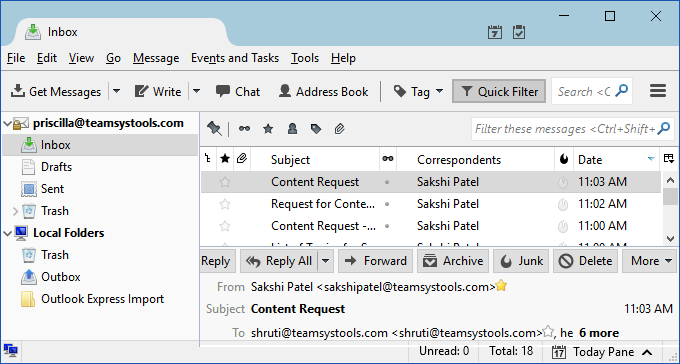 2- Now, from the Tools menu bar, select the Import option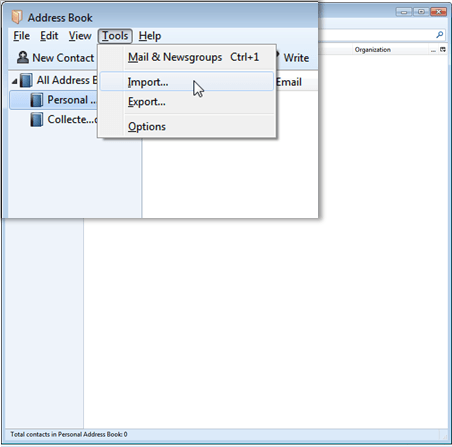 3- After that, choose the Address Book option from the Import wizard to import the .vcf file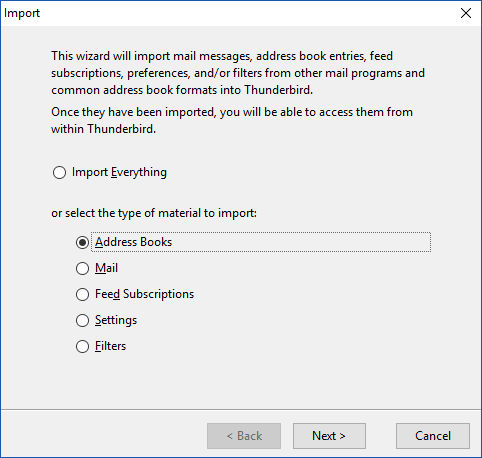 4- Once the selection is done, click on the Next button
5- Now, select the appropriate file formats to be imported. Here, we will choose vCard file(.vcf) option and click on the Next button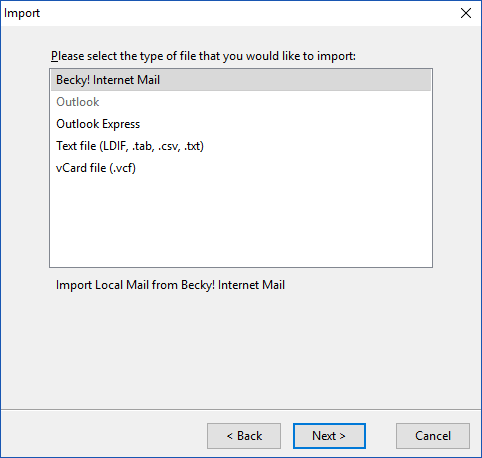 6- After that, select the VCF file from the system from where it is stored and then click Open to import the file

7- When the file is opened, this will let to begin the Import process
8- Once the import process is completed. Click the Finish button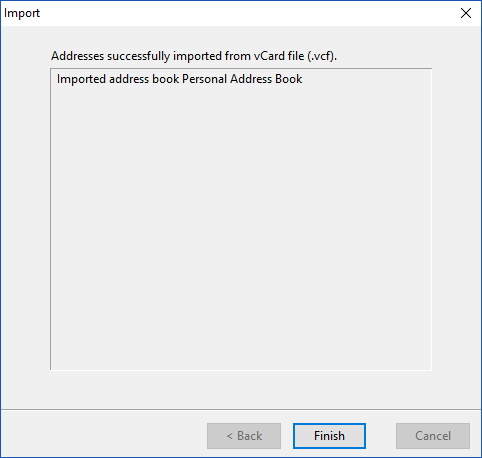 9- By this, an Address book will be created with the same name as that of the VCF file which has been exported
10-This method to import VCF files into Thunderbird enables the user to view all contacts from the Address book which is exported to it.
However, if the user wishes to import the VCF file into some other email account. Then, below is the solution for the same.
Suggestion For Users Holding Outlook Accounts
Outlook account holders can import VCF files with multiple contacts to Microsoft Outlook, simply by opting vCard Converter Software. It is exclusively designed for Outlook users so that one can import multiple vCard/VCF without any trouble. It is the most reliable and popular tool which helps to import contacts easily.
Step by Step Instructions
Firstly, Install the software into your device and move on to the next step.
Select files by clicking Add file option.
Select the CSV option to import into Thunderbird.
At the last, hit the Export button to complete this process.
Conclusion
In this blog, we have discussed the manual approach which a user can follow to import VCF files into Thunderbird. Users having low technical expertise can also make use of this manual approach because of its easy steps. On the other hand, Outlook users can perform to import VCF file by using the recommended professional software.