Excel File
How to Import Yahoo Contacts to Android? Read This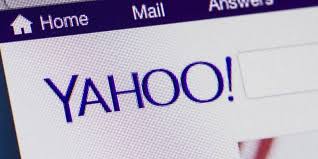 Overview: This blog will explain how you can import Yahoo contacts to Android in just 3 simple steps. You will be given a step-by-step procedure here along with a user query for you to understand the situation well. Also, the reasons to export from Yahoo will also be discussed. Let's start covering the topics.
Why would someone want to transfer contacts from Yahoo account to Android? Well, there is a user query for your better understanding. Find it in the following section.
User Query – I have been working as a marketing intern since 2 years in a college and I was told to create a database of 3,500 people which I had saved in my Yahoo account. I had to get these emails to my chief of sales who, apparently, just wanted the database and didn't really care how I collected it all. I have no clue how to get all these contacts from my Yahoo mail in my hand. Can anybody please help me?
There are many more users like these who have similar or such queries. Let's check out how to solve their issues.
How to Import Yahoo Contacts to Android?
Here, we have an easy process for you to undergo the export procedure which can be completed in 3 steps. These steps include the following:
1. Saving Contacts from Yahoo
2. Convert Contacts CSV to VCF
3. Transfer Resultant Files to Android
Now, find how these work in details.
Methods to Transfer Contacts from Yahoo to Android
Here, you have to follow the steps given below to learn the process:
Stage 1 – Saving Contacts from Yahoo
1. Go to your "Yahoo Mail account" and log in to it. Hit the "Contacts" icon.
2. Select the "three dots" icon and from there, choose Export CSV option.
3. Now, look for a destination location for the result and click on Save.
4. Your Yahoo contacts will be saved in a .csv file on your desired location.
After this, move to the second step of the procedure.
Stage 2 – Convert CSV Contacts to VCF Format
In this stage, you will be needing an application to import Yahoo contacts to Android. You can use the Excel Contacts to VCF Converter Tool. This software will help you preview all the rows and columns along with the data stored in the file. It is compatible with Windows and Mac operating systems and below versions.
Let's find out how it helps with the process:
Download the Tool and click on the Browse button to choose the CSV file you want to convert.
When you see the preview of your data, hit Next.
Match the contacts fields on both side and hit Next once completed
Choose vCard 2.1 Version and mark the checkbox against Allow to Import Empty Email Addresses option
Press Convert to complete the second stage of the process to transfer contacts from Yahoo account to Android.
Once, the process is finished, you will be prompted if you want to open the folder. Hit Yes, and directly go to the location where your files have been saved at.
Now, let's move onto the next and the last stage of this process.
Stage 3 – Import Resultant Files to Android
Following steps of this stage will help you to complete the procedure of moving your Yahoo contacts:
Connect your smartphone to your computer. Navigate to the file where you saved the vCard folder.
Then right click on the file and click on the Send option to transfer the file to your Android phone.
Then remove the USB cable from your computer.
Check your Android and open the Contacts application. Go to Settings and click Manage Contacts.
Then select the Import/Export button.
Select the Import vCard file and click the Import button.
After this go to where you want to transfer Excel contacts on your phone
Select the VCF Contact file and click on the Finish option
Navigate to the destination path and save the output file.
The process has now been completed and all your Yahoo Contacts are now in sync with your Android contacts so you can access them anytime without any troubles.
Ending Point
You can import Yahoo contacts to Android for any reason but the major reason is that you cannot always access the contacts saved in your Yahoo. Once you have synchronized your contacts from Yahoo to your Android, you will be able to connect with any of your Yahoo contacts anywhere and at any time.