G Suite
How to Export G Suite Mailbox to PST File – Solved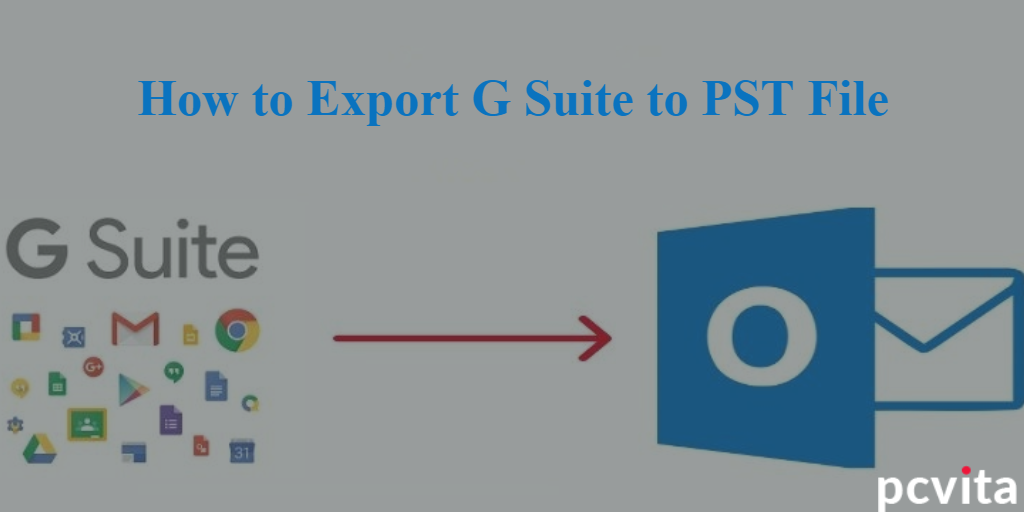 Do you need to export the G Suite mailbox to a PST file? Are you looking for a way to export multiple domain user mailboxes? No need to worry. In this article, we will demonstrate how you can perform the migration steps for both individual and bulk user accounts at once. You may choose the step-by-step guide as per your requirement.
G Suite is a cloud business application that helps a user to manage his/her emails, contacts,  documents, and presentations over the web. So, as long as you have an internet connection, you can access your data anywhere, anytime. There is even an option to export the G suite mailboxes manually. However, there are no options to choose the export format. So, a user cannot get his/her data in the desired format such as PST. For this reason, we have dished out 2 top techniques that can help a user to transfer G suite mailbox to PST. Before starting the article we will talk about user queries.
I wanted to export my Google Workspace mailbox to PST but I was not capable to find an easy and trusted solution. Then, one of my office colleagues recommends me Google Suite backup software. By using this application, I was able to export Google workspace email to PST in a trouble freeway.

I was searching for a solution to export G Suite email to PST and I found PCVITA Google Apps Backup Tool. Firstly I tried the free trial version to check the working efficiency of the software. After that I purchased it. It is very helpful for me to export g suite emails to pst file format without any trouble.
This article showcases These methods that apply to export G Suite user data.
Table of Content
You may opt for the preferred solution in the relevant section. Before going ahead try five simple steps which is mentioned below section.
Quick Steps to Export Google Workspace Mailbox to PST File Format

Step 1: Download & run software on your PC
Step 2: Choose the mailbox category & apply the date filter
Step 3: Choose the backup folder path & add
Step 4: Hit on the start button to backup G suite data
Convert G Suite Mailbox to PST for Single User
This method requires the installation of the Outlook application. If you want to perform the migration without using Outlook, you must use a reliable application. To export the G suite mailbox to pst with the manual steps using Outlook, follow the given steps:
1. Step:-  Is to Enable IMAP Access in your Account.
Go to mail.google.com and sign in using your G Suite account.
Click on the Gear icon and select Settings.
Click on the Forwarding and POP/IMAP options. If this option is not available, then make sure that the admin enables access for you in the G Suite Admin console.
Look for and select the Enable IMAP option.
Save the changes.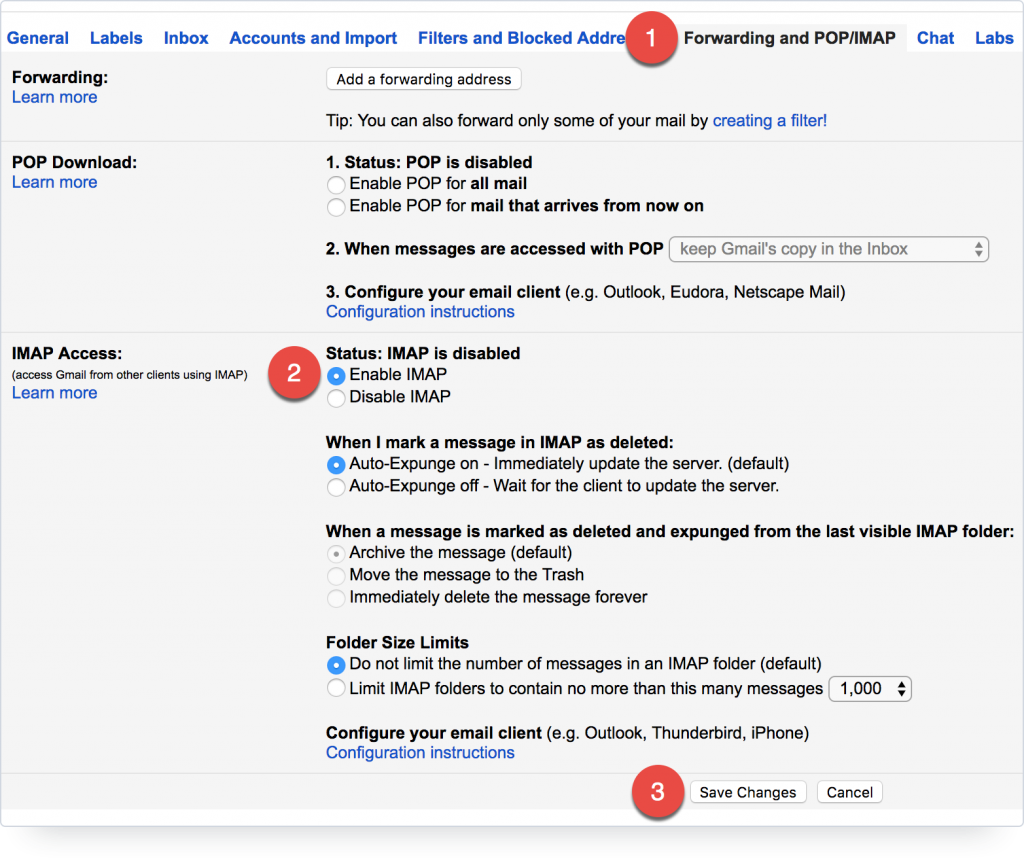 2. Step is to Configure this Account in Outlook
Open Outlook, go to File options and click on Add account.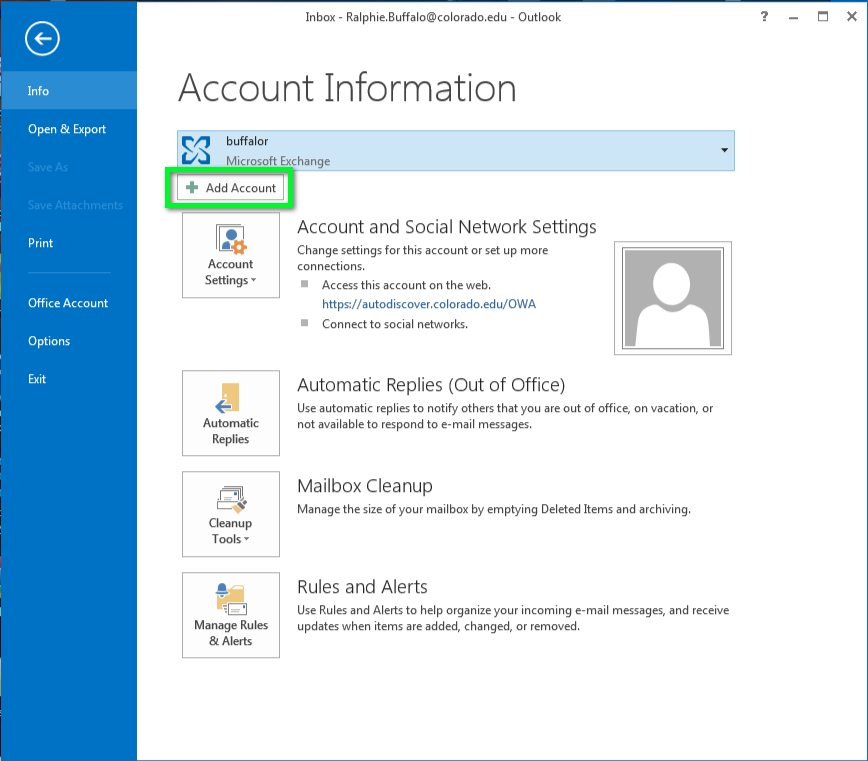 Input your individual Gmail email address and password and hit the Sign in button.
If 2-step verification is enabled, enter the verification code and Allow access in the permissions window.
Outlook will configure your G Suite user account. Click on Done.
3 Step. is to Export G Suite Mailbox to PST File
In Outlook, go to File > Open & Export > Import/Export.
Select the option "Export to a file" and click on the Next button.
Now select the Outlook data file option and click on the Next button.
Select the folder containing G Suite emails and click the Next button.
Browse the location to save the PST file and click Finish
This is how you can convert emails from a single G Suite user to PST file format manually.
Transfer G Suite Mailbox to PST for Domain Users
The scenario for exporting G Suite domain user accounts is completely different from the previous one. Here, we have to take into consideration the time, effort, amount of data, number of users, and multiple other factors that heavily influence the email migration process. The "Must" choice here is to use specialized tools developed with all these factors in mind. And only the best ones will do, no half-hearted solution can give you precise results.
This is why it is suggested to use PCVITA Google Workspace Backup Tool. It is an effective application that can export all your G Suite mailbox into PST file format in one go. It supports batch processing of emails and even provides the option to export contacts, calendars, and documents from the G Suite account. Free download this tool on your PC to export G suite to PST file format.
Moreover, with this tool users can generate backup G suite account data as per their needs. Other advanced features include the ability to select specific user accounts for email migration, filters to export preferred data, and the option to include preferred mailbox folders for the conversion process. 
Tips:- If you want to export your G suite data into PST, MSG, EML, and MBOX file format then you can try G Suite exporter tool. This tool has the ability to export your data instantly without any hassle.  
Steps to Export G Suite Emails to PST:
Step 1: Run the application and click "Backup".
Step 2: Choose "G Suite" & "Outlook" and select "Email".
Step 3: Enter G suite credentials and destination path.
Step 4: Click "Start" to convert g suite mailbox to pst at the preferred location.
With this utility, users can also use the tool to export G Suite calendars to Outlook or export contacts from G Suite. The elaborated features of the tool are as follows:
Last Words
This is how you can export G Suite mailbox to PST file for domain user accounts with one solution. Of course, you have the manual method that requires Outlook to export one account at a time. But unlike the software, you don't have any custom options to include or exclude folders in Outlook. PCVITA provides a free demo version of the software to free download and try before investing your hard-earned money.
Frequently Asked Questions
Q. Is there a mailbox size limit when converting Google Workspace email to PST files?
A. If you use the manual method, there is a mailbox size limit, but with the professional software mentioned in the section above, there is no mailbox size limit.
Q. Can I export the old Google Workspace email to Outlook PST files?
A. Using reliable software, users can export old G Suite emails to Outlook PST and go beyond that by applying advanced filter options.