Office 365
GoDaddy Email to Office 365 Migration Using Manual Solution
Priya
| Modified: 2023-06-19T09:56:26+00:00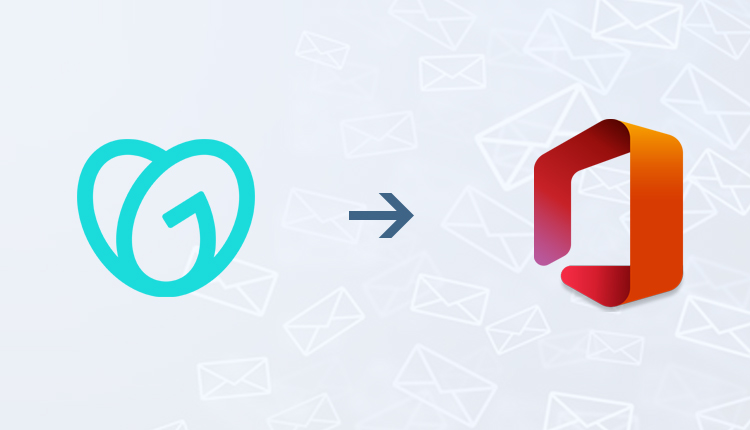 There are several methods to export GoDaddy email to Office 365 but all are either too slow or too complicated for a non-technical user to understand. Here, we'll show you how you can do the same migration in a few simple steps.
Every GoDaddy user knows that it is a web hosting provider that allows users to use webmail to communicate via email. Even though, GoDaddy offers various benefits and functions, but when we talk about communication, there are a lot of users who want to move to Office 365. This is due to the advanced emailing functions provided by Microsoft 365.
Since Office 365 is the first choice for most users who want to grow their business further, they want to migrate GoDaddy email to Office 365. Now, there is no direct way to perform this task as the user's GoDaddy account settings are configured. with IMAP.
So we have come up with all possible solutions to make it easy for you through this article.
What Are the Requirements to Export GoDaddy Email to Office 365?
Each user may have different requirements as per their choice, such as-
Most users prefer Office 365 migration from GoDaddy because of the advanced functions and features of Microsoft 365. Being with the top email service it increases the work productivity of an individual or an organization.
However, GoDaddy appeals to small businesses or firms. In short, if there are only 10-20 or less users, GoDaddy webmail is easy enough to use. On the other hand, Microsoft 365 has more to offer and can accommodate more needs for user intent. Hence, large organizations always prefer to work with Office 365 instead of GoDaddy platform. And this has become the reason for GoDaddy's Office 365 migration.
Similarly, the web version of the Office 365 suite of applications is always up-to-date, prompting users for higher productivity. So, users like you always need to stay updated with the latest trends which can help them in their business.
When it comes to storage, Office 365 offers e-mail hosting with 50 GB mailboxes and 1 TB OneDrive cloud storage. But, GoDaddy provides less storage space to its users.
Unlike GoDaddy webmail, Microsoft 365 users can share files with external users using guest links to increase work productivity.
Other than these requirements, there can be more reasons when user prefer to go for the Office 365 than GoDaddy webmail.
Manually Configure IMAP Account for GoDaddy to Microsoft 365 Migration
To perform the task manually, you must first configure the GoDaddy IMAP account to the Outlook account and export the file in .pst format. For later migration, you can just move the extracted file to Office 365. So, just follow the steps given below after the steps to migrate emails to Office 365-
1. Open MS Outlook and the click on the File tab.
2. Choose the Add Account option from there.
3. Fill in the details like Name, Address, Password of GoDaddy user account etc.
4. Hit Next and follow the given instructions.
Once the configuration is completed, follow these steps for exporting the data from it:
1. Go to the File tab again and choose the Open & Export option to start the process to export GoDaddy email to Office 365.
2. Now, click on the Import/Export button and a wizard will open up.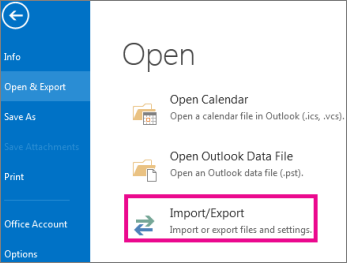 3. In the Import & Export wizard, click on the Export to a file option and hit Next.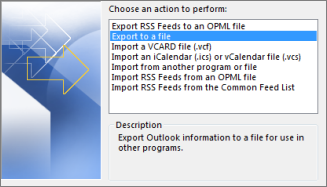 4. After this, choose the Outlook Data File (.pst) option and press the Next button.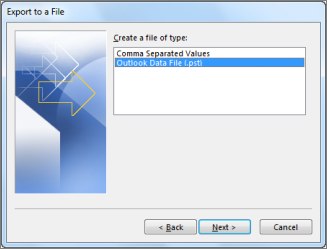 5. Here, select the Include Subfolders option and hit Next.
6. Now, browse for the location to save the exported file and press the Finish button.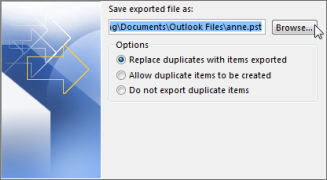 Once you have the resultant data file, you can transfer or import PST directly to Office 365.
Why Manual Method is Not Feasible?
There are several reasons that make this manual method less successful, such as-
First of all, users should be technically sound during GoDaddy to Office 365 migration while using manual method. Since one mistake can result in data loss to the user.
Also, this method would be more useful only if you have a small number of mailbox data. But, if you have a huge data, the process to execute it will take a long time.
When importing an exported file containing GoDaddy emails into Office 365 / Microsoft 365, the import task is quite difficult. The difficulty level of the manual method is quite high.
So now you must be thinking that what can be the fastest and safest way to do this task. Well, don't worry, that's what the next part is about.
Quick Solution to Export GoDaddy Email to Office 365
For this method, you need to download the PCVITA IMAP to Office 365 Migration Tool and migrate the required GoDaddy emails to Office 365.
The tool provides a Date-Range filter to the users for selectively transfer data from a certain time-frame instead of importing the entire data. This tool even facilitates users with complete data security during migration. Hence, users need to worry about the folder hierarchy and email properties while performing the task.
Now, towards the working steps of this tool.
Steps to Use GoDaddy to Office 365 Migration Tool
Download the above suggested migrator on the supported version of Windows OS, then, follow the guidelines-
Launch the software and select the IMAP as a source platform and Office 365 as a destination platform. From below mark the checkboxes against the categories and Date-Filters. Enter the dates From and To and click on the Set button.
Click Others and add on the GoDaddy user name and password, validate them and tap Next.
Now, just fill in the credentials for Office 365 account. Press Next icon.
Fetch users as per the requirements and validate all the users, mouse click OK to proceed with migration.
At last, hit the Start Migration

button to complete the task to migrate GoDaddy email to Office 365.
The file will be imported into your Office 365 account. The attributes of the file such as attachments and meta data are guaranteed to be retained after the export process. The tool is compatible with Windows 2012/2016 Server, Windows 10/11 (64-bit) editions.
Conclusion of the Blog
Users may want to migrate to Microsoft 365 because of the intelligent and increasing functions it provides. Most organizations and enterprises prefer to use Microsoft 365 as it helps in business expansion. That is the reason, users search for solutions to export GoDaddy email to Office 365. Unfortunately, the manual method for this migration is difficult, long and time consuming.
But, the method we've explained in a later section requires only a few minutes of your time. Using this automated solution, you can easily migrate emails which also ensures the security of data.