Google
Export Google Contacts to VCF File – Step by Step Guide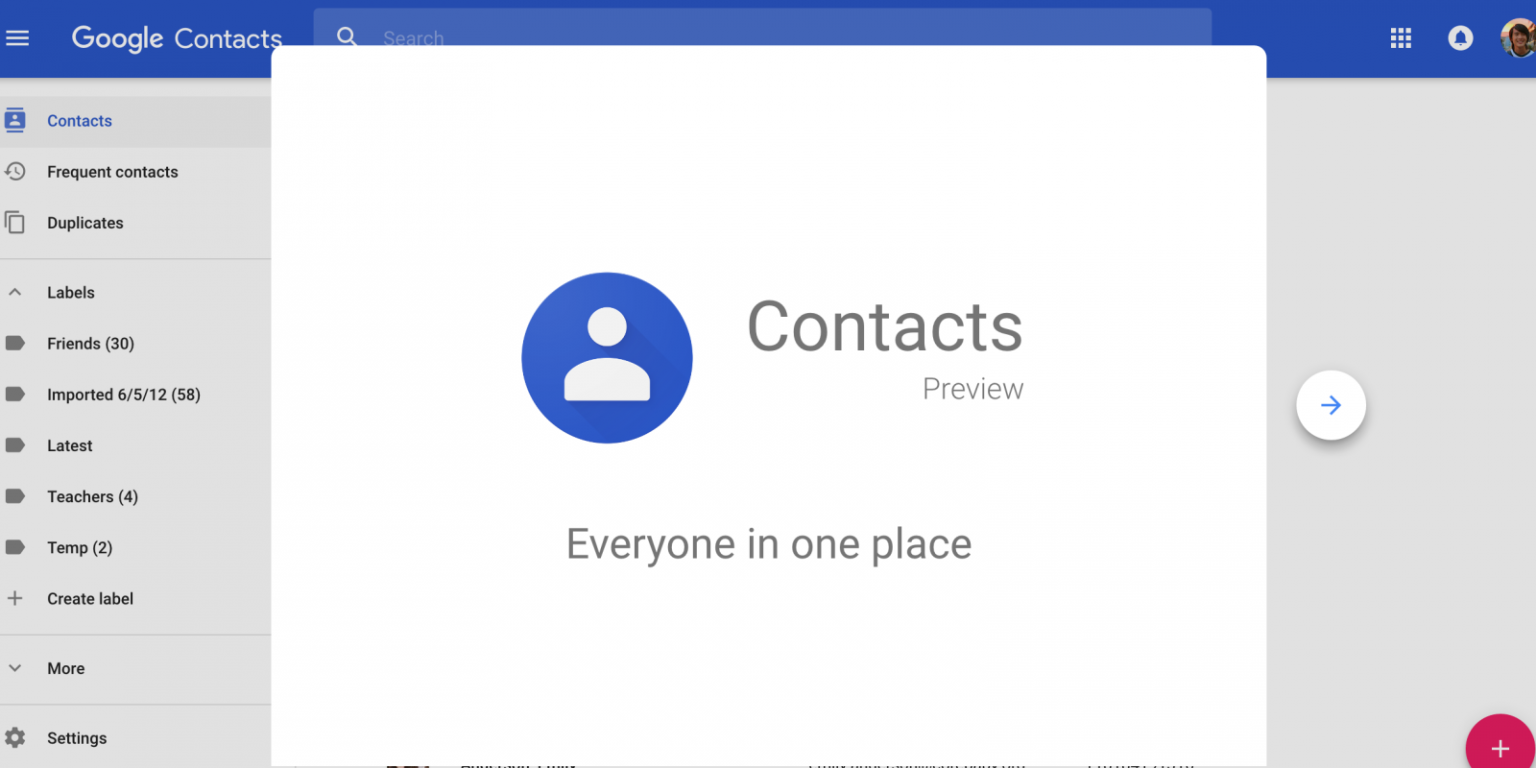 Wondering about exporting Google contacts to VCF file but don't know how to do it? There is no problem! Today, we will show you how to convert Google contacts to vcard format regardless of the number of Google accounts. So let us start.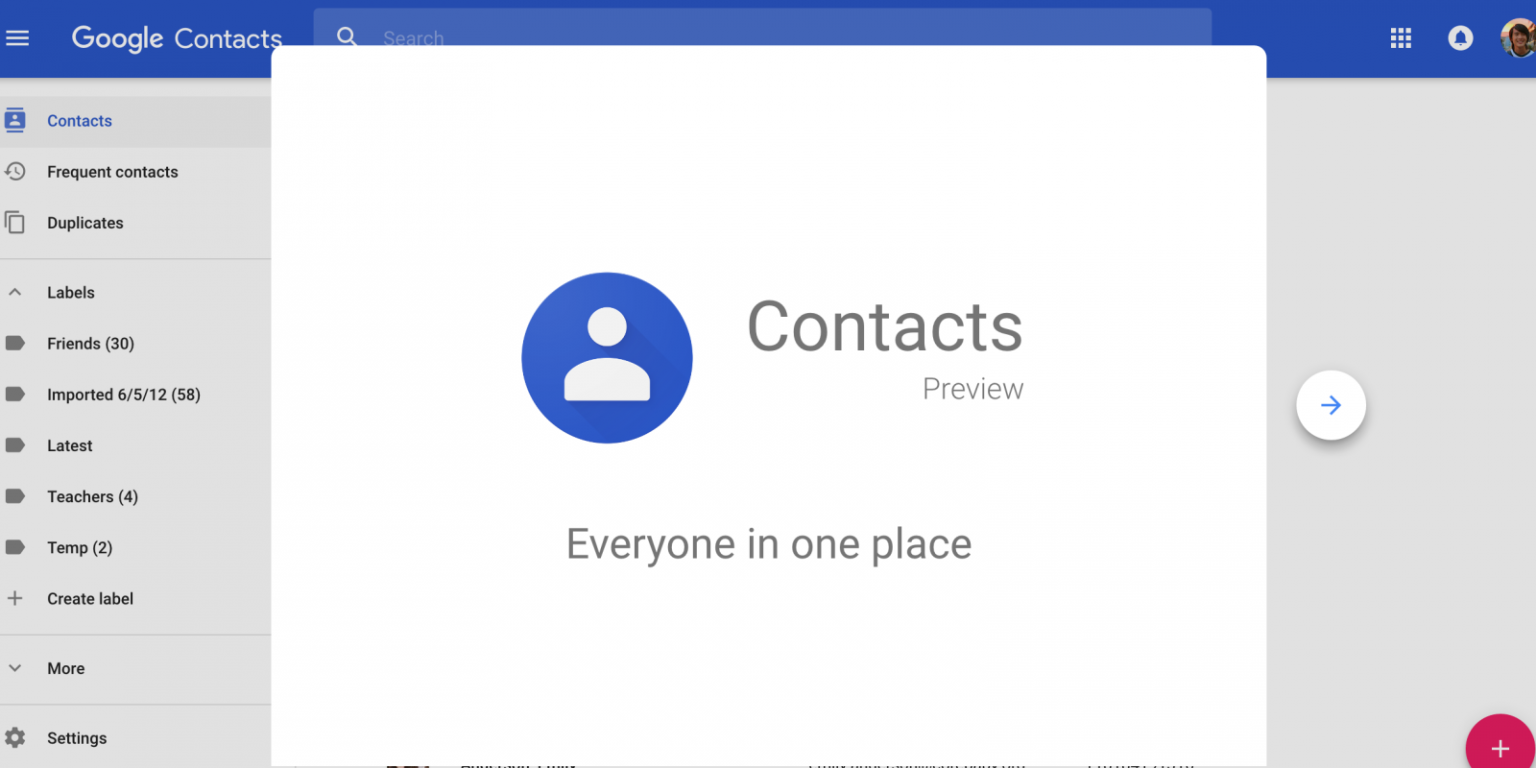 User Query Regarding Google Contacts

This query taken from Quora states the need of a Gmail user. The user wants to know how to save Gmail contacts to hard drive in an efficient manner. The query is presumed to be asked for a single account.

This query taken from spiceworks states the need of a G suite user. Although the user found a way to export Google contacts to vCard, he/she is unable to move contacts from multiple Google accounts at once.
Methods to Export Google Contacts to VCF File (vCard)
After going through the queries, it is clear that there are two situations regarding the export of contacts from Google accounts:
Single Google account (Gmail)
Multiple Business Google accounts (G Suite)
We have described Proven methods for both these situations. Read and follow the techniques as per requirement.
#1 Export Address Book from a Single Google Account
Open the Google contacts page on your web browser and sign in with your Google account
Click on the Export button from the left panel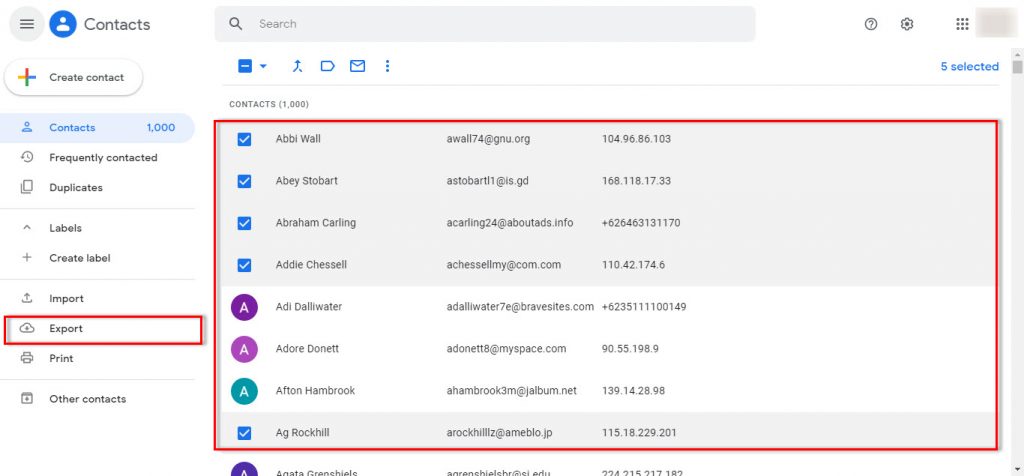 Tip: To convert only specific contacts, you can also select contacts from the list before clicking the Export button.
Select vCard option from the list and click Export button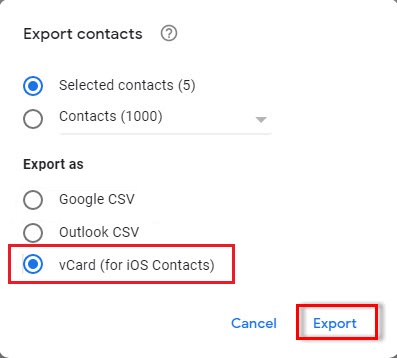 The contacts file will be downloaded in .vcf format.
To export Google contacts to VCF / vCard file from multiple accounts of a domain, go for the next method.
The new and improved Google Workspace Backup Tool currently supports exporting G Suite contacts to PST file format. Other formats may be added later.
#2 Convert Contacts from Multiple Google User Accounts At Once
Please download and try the demo version of this old tool first to ensure that its working effectively on your end. Purchase only after confirming.
Download and install the given software on your Windows system
Open the tool and click Backup button
Select Domain User to export contacts from multiple Google accounts
Enter the admin credentials and import users list from CSV file
Select Contacts from the category, apply additional filters, and choose EML from the list.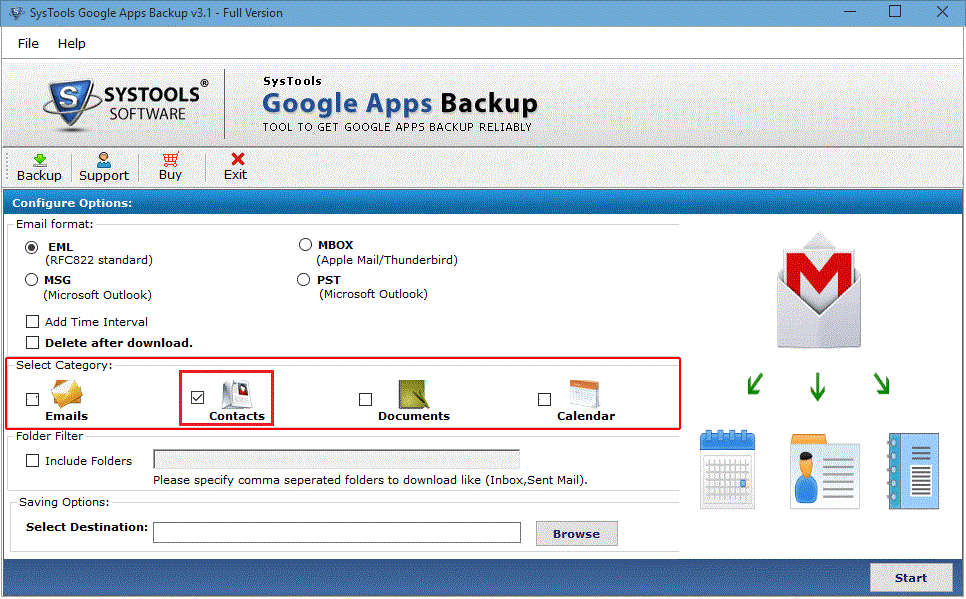 Tip: Choosing EML, MSG or MBOX makes sure that contacts are export in vCard format. While if you choose PST, then the contacts will be converted into PST file.
Click Start to initiate the export process. A confirmation window will appear once the process completes.
All the contacts of all the users are successfully stored in separate vCard files.
Having Problems While Exporting Google Contacts to VCF? Solve them Here!
There are several problems that user comes across while implementing the native method to export Google contacts to VCF file. Some of them are discussed below:
The 'Export' option is not available in the designated section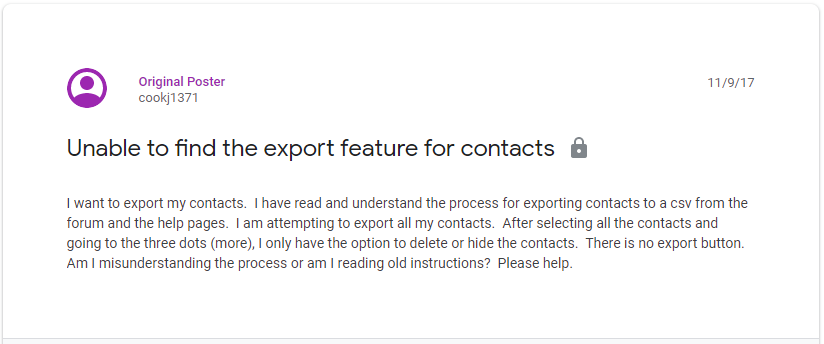 This problem arises when the user is using the old Google layout for contacts. There, the Export option is available in the More settings. If you simply use the given Google contacts web-address, the options will be designated at the optimal places.
A lot of junk contacts while exporting from Google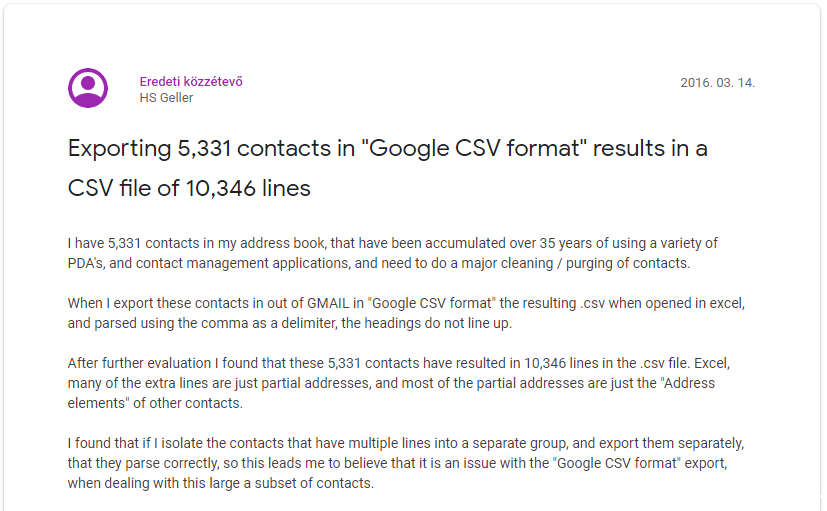 This is a common problem with Google contacts export function when using the .csv format. If you isolate the contacts having several lines in a separate group, this problem can be avoided. Other alternative would be to open the file in a compatible application and edit the contents.
Wrapping Things Up
There are several reasons to export Google contacts to VCF file. Some do it simply for Google contacts backup, while other wish to move the contacts to other email clients. Whatever the reason, it is clear that one needs to convert contacts from a single Gmail account or from multiple accounts of a G Suite domain. In this blog, we have defined techniques to export contacts from G Suite to vCard for both these situations. Several common problems are also discussed for the convenience of users.