Migration
How to Import Contacts from Excel to Android Phone?
Today smartphones are ruling the world and every high-end mobile device is running on Android OS. As mobile devices are very important to communicate yet, without contact information it is impossible to establish any communication. There are many professional users who manage all their contact information like email addresses, names, business addresses, images, etc., in an Excel sheet. If you are also one of those users who use Excel sheets to manage their contact information and now want to import contacts from Excel to android phone then, it is impossible to directly copy these contacts.
It is so because Android phones support vCard aka .vcf format to read contacts. Thus, you need to convert Excel file to VCF to make them readable and accessible by Android devices. The vCard file is an electronic business card and it comprises all the details about the contact. Here, in this guide, we will explain to you the best way to resolve the issue i.e., How to import Excel contacts to Android?
Take a Quick Look at a Real-Time User Query
"Saving contacts in Excel file was the best contact management solution for me but, now I started using an Android smartphone. All my old personal and professional contacts are left in that Excel file. Transferring those contacts to my Android seems quite difficult for me as I can't use a data transfer cable for that and copying each number one by one will be a huge plan to do as there are thousands of contacts. So, can anyone please suggest any simple way to import Excel contacts?"
Why Need Convert Excel to VCF Format
VCF files are easily accessible from many applications (like Thunderbird, WhatsApp)) and devices
vCard gets synchronized with advanced technology-based devices
VCF files are small in size so easy to manage
vCard can contain more data items than an Excel sheet like the logo, image, digital signatures, etc.
Automatic Solution to Import Excel Contacts File to Android Phone
In this section, we are going to describe the simplest way of importing contacts from Excel to Android mobile phone. The complete procedure is categorized into two major steps:
Step 1: Excel Sheet to vCard Conversion
As there is no manual method to convert data to vCard format hence, we recommend you use a trusted third-party solution i.e., Excel Contacts to VCF Converter Tool. It is a completely secure tool to download and run. Also, it comprises a user-friendly interface due to which every technical, as well as the non-technical user, can use it without any hassle.
Important Note: This is a desktop-based utility and you cannot run it on your Android phones. Hence, before implementing the below steps to transfer Excel contacts file to Android phone, make sure that the Excel contacts file is stored in your system.
Steps to Import Contacts from Excel to Android Phone
First, Download and Install the Software to convert Excel contact list to vCard
Launch the tool and Click on the Browse button to choose the Excel file. Then, click on Open to begin contacts conversion
Once the Excel file is added, the software will display a preview of the whole content of the browsed file
Now, click on the Next button to continue contacts conversion
In the mapping option, you have to map the fields from the Excel spreadsheet to vCard. Choose one field from Excel Fields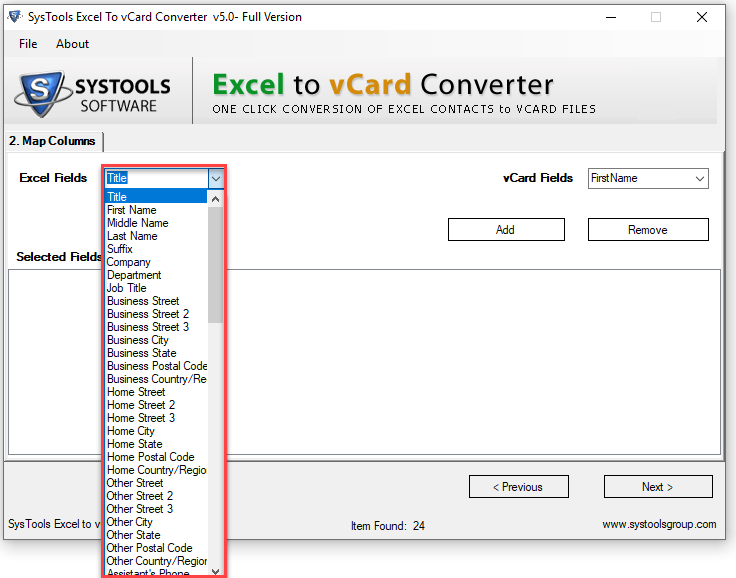 Select another field from vCard Fields and add it to export Excel contacts
After matching the fields, hit the Add button and the software will display a list of matched attributes. Then, click on Next
Check the desired export option that you want to apply during the conversion of Excel contacts

Apply Empty Email Address to be Imported: Checking this option will enable software to export contacts with empty email address fields
Single vCard File for All Contacts: This option will generate a single VCF file for all contacts
Note: The Excel tool is compatible with all versions of vCard i.e., v 2.1, 3.0 and 4.0
Next, hit the Convert button to begin the conversion process and let the process completed successfully
After completing the import Excel contacts to Android process, the tool will display a confirmation screen, click on Yes
Now, the Excel file is converted into the vCard format.

Step 2: Transfer vCard File to Android Phone
As the Android phone supports vCard file format hence, we have converted Excel files into vCard. Now, we have to move Excel Contacts file to Android Phone. Below are the guidelines for the same:
First, Open your Android phone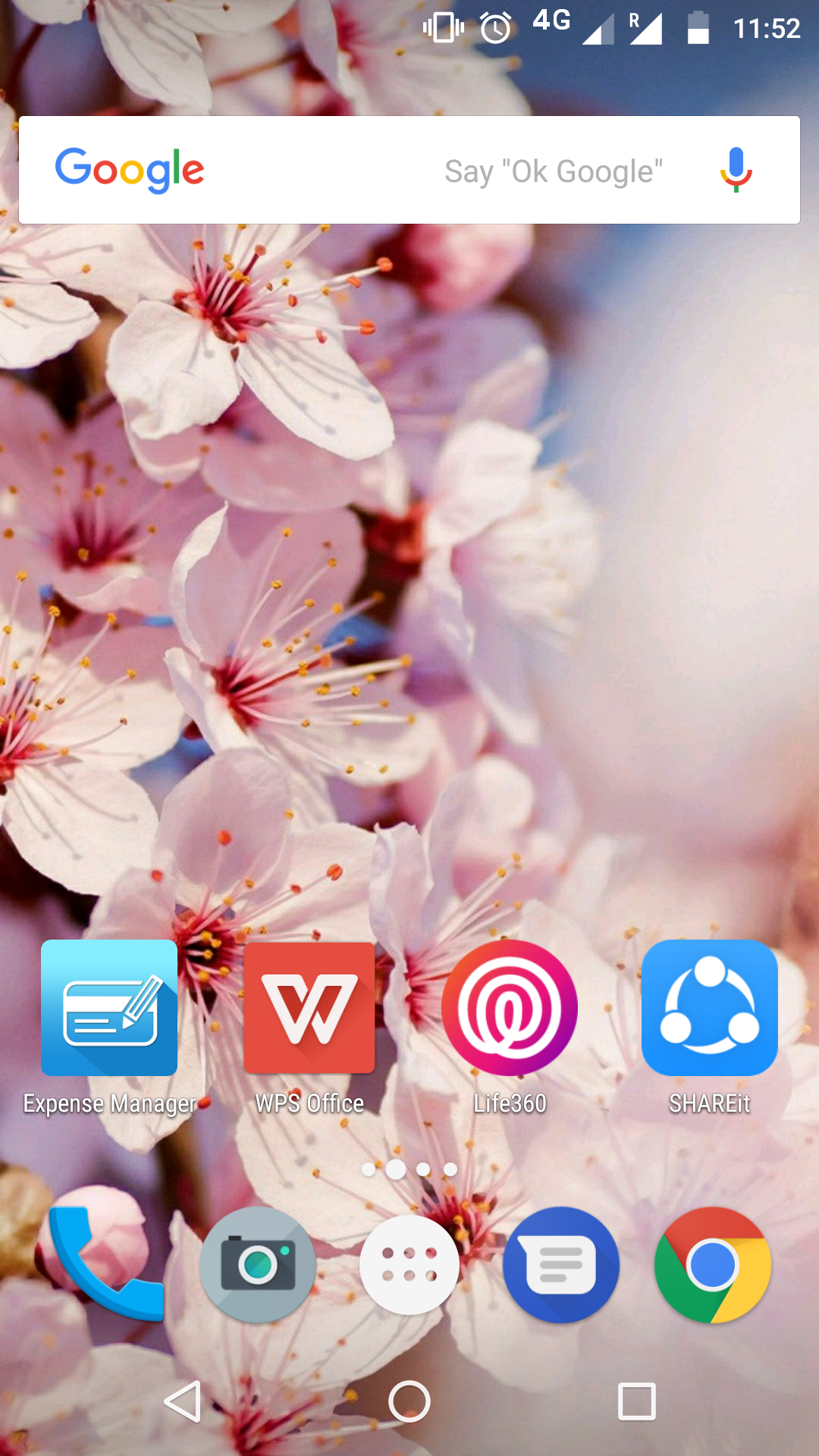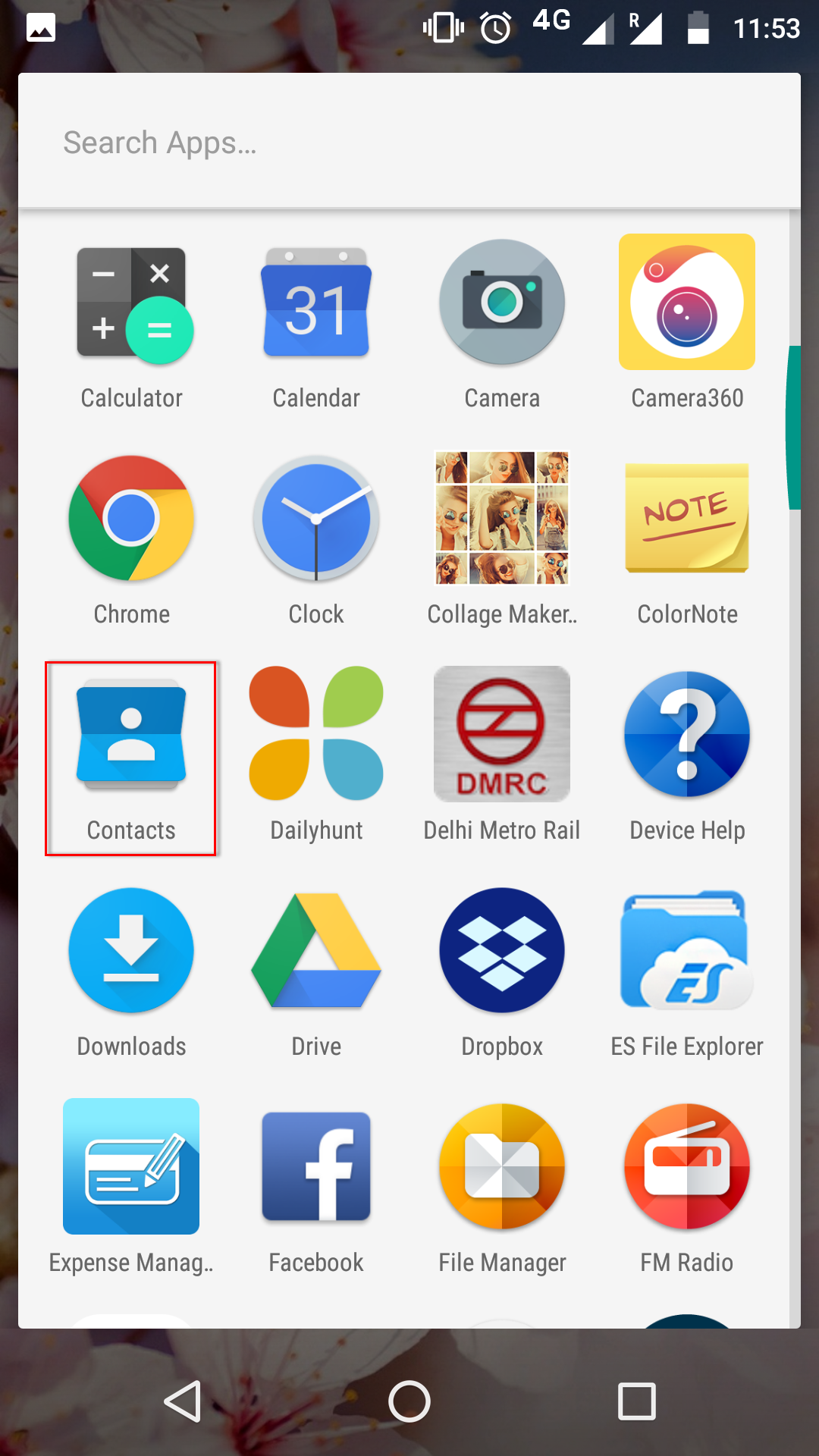 Doing this will display your contact list here, click on the three vertical dots icon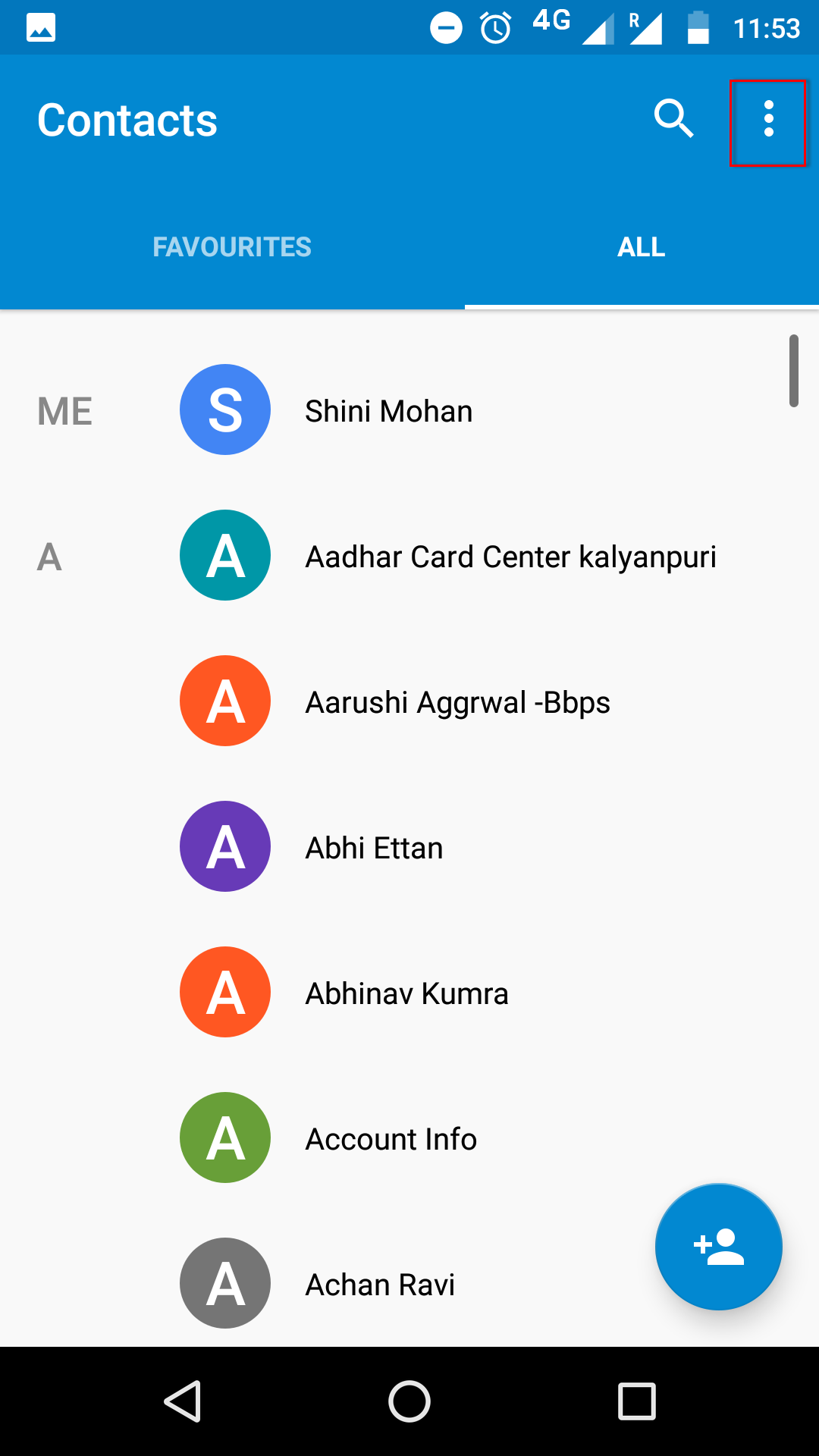 You will get a menu list from which you have to click on the Import/Export option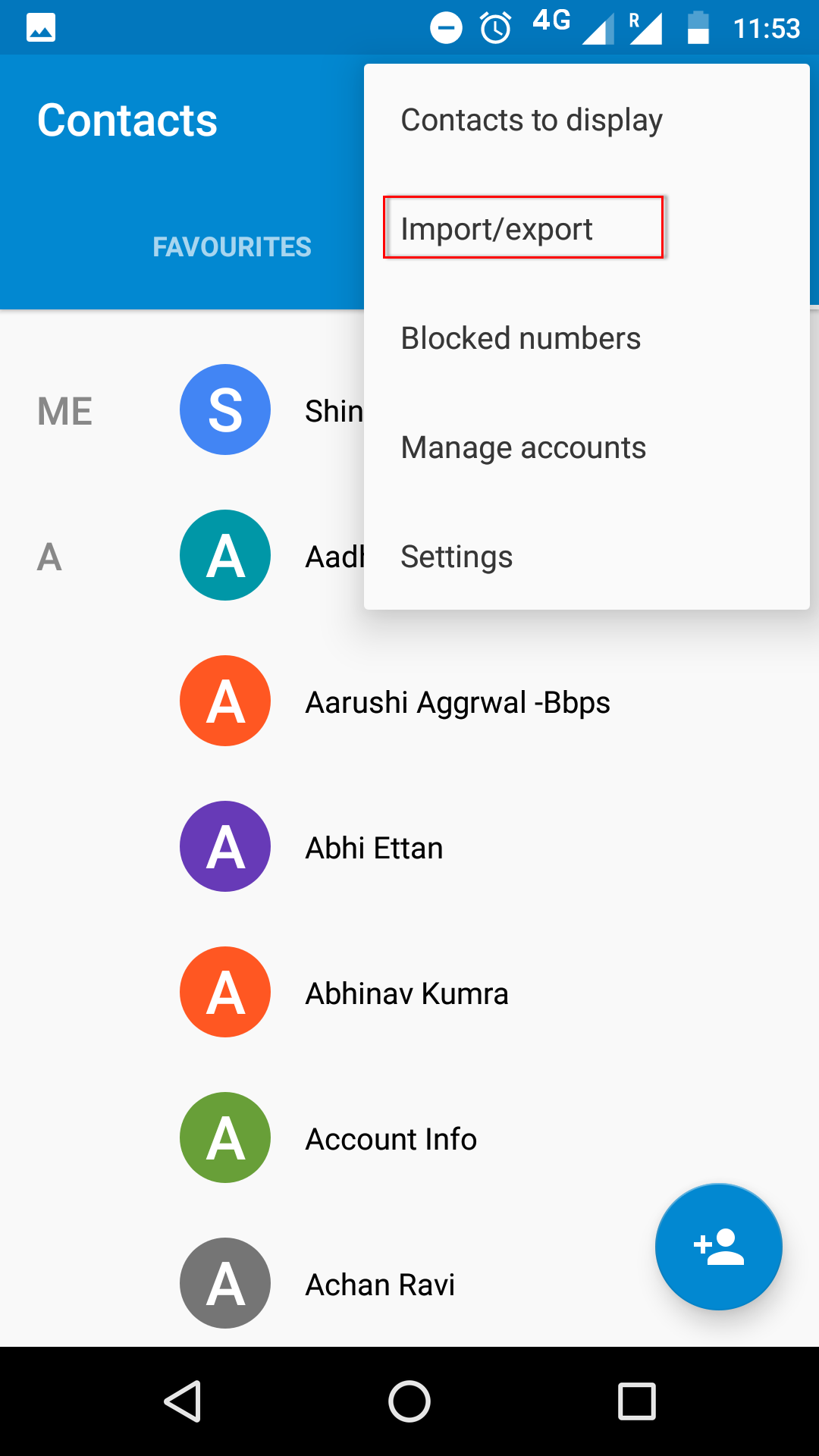 Select Import from .vcf file option for importing Excel to Android phone book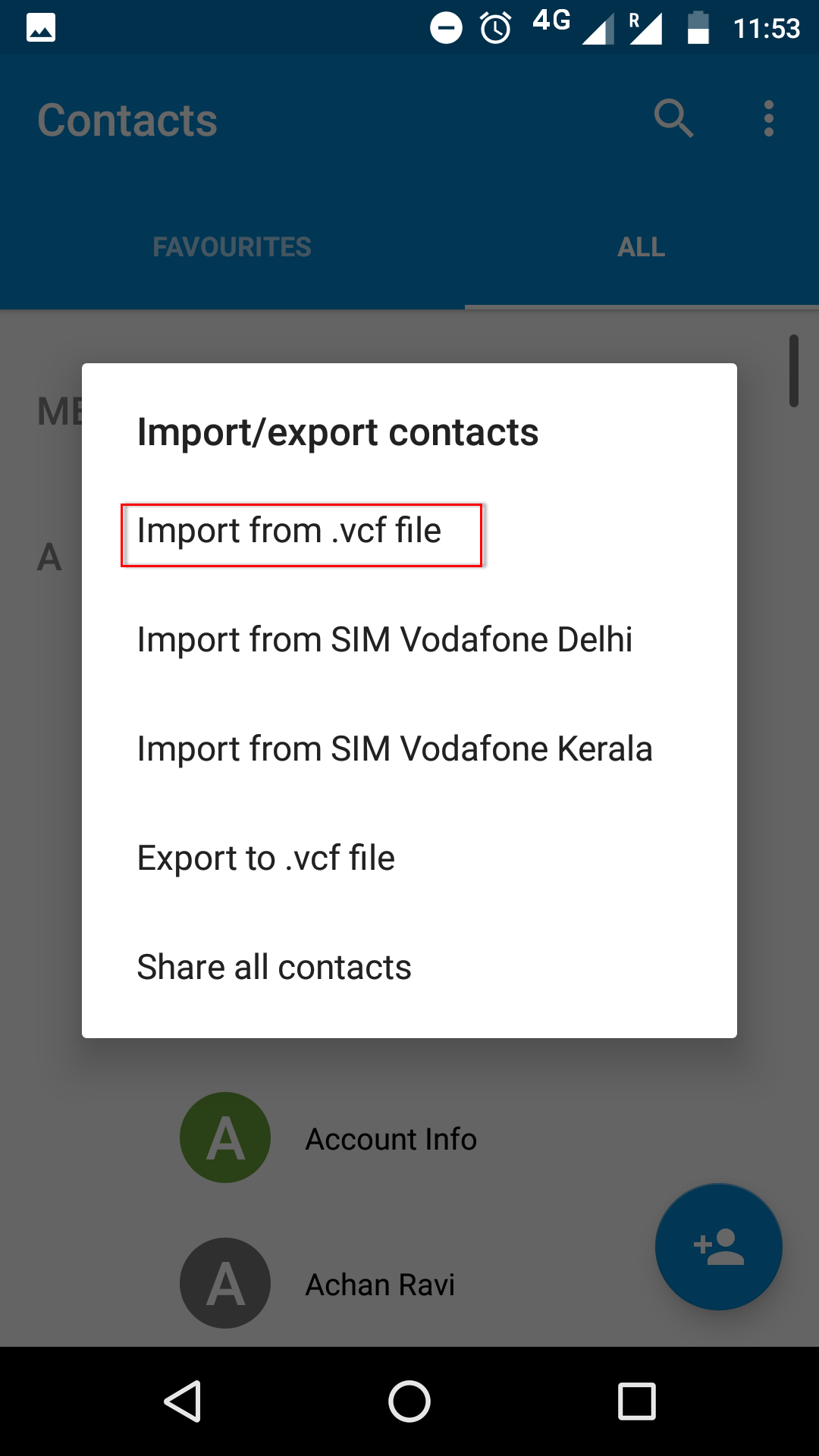 Navigate to the location where you saved the vCard file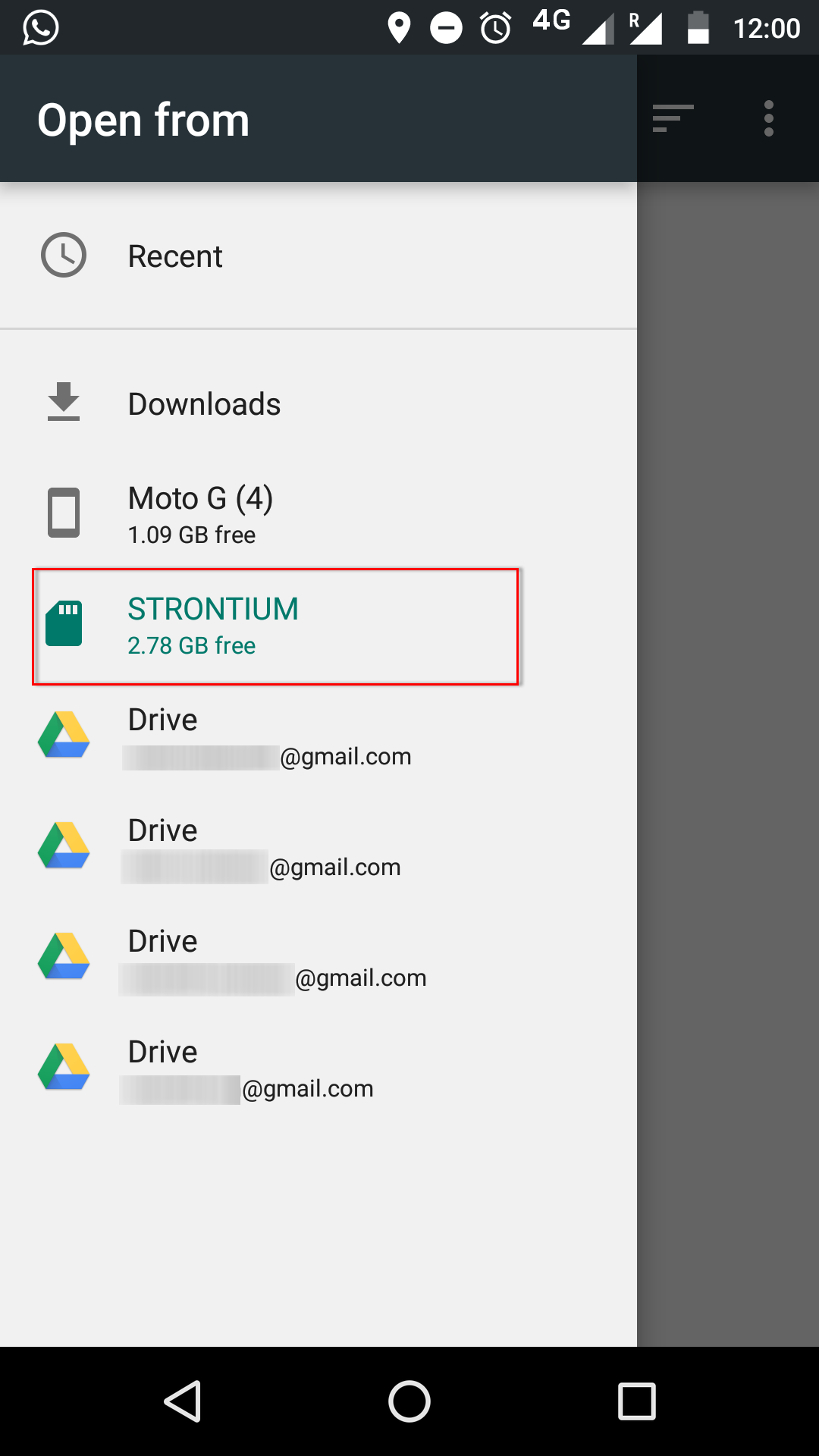 Choose the .vcf file that you have converted in step 1 to import Excel contacts to Android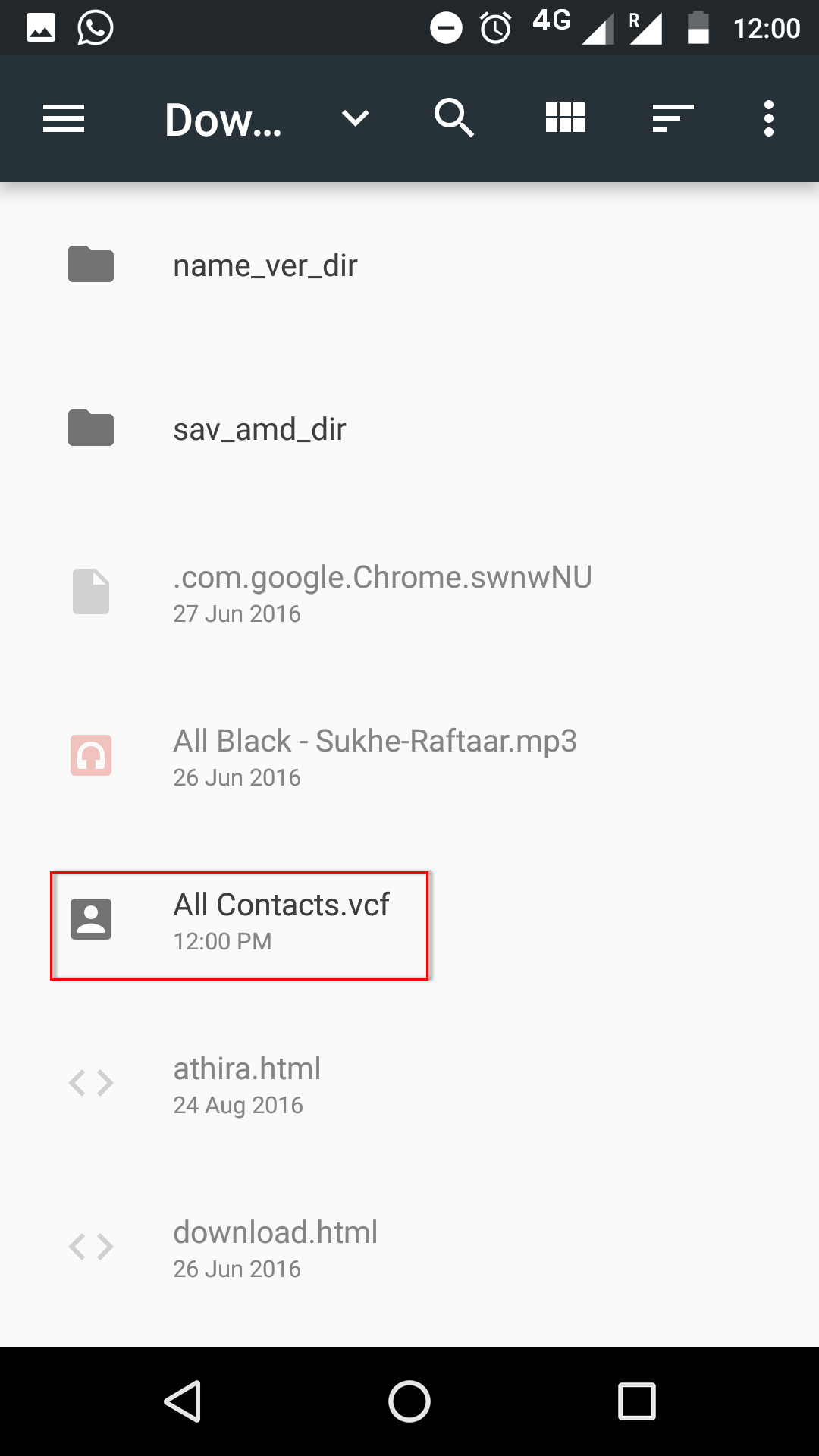 'All contacts .vcf will be imported shortly' pop-up will prompt now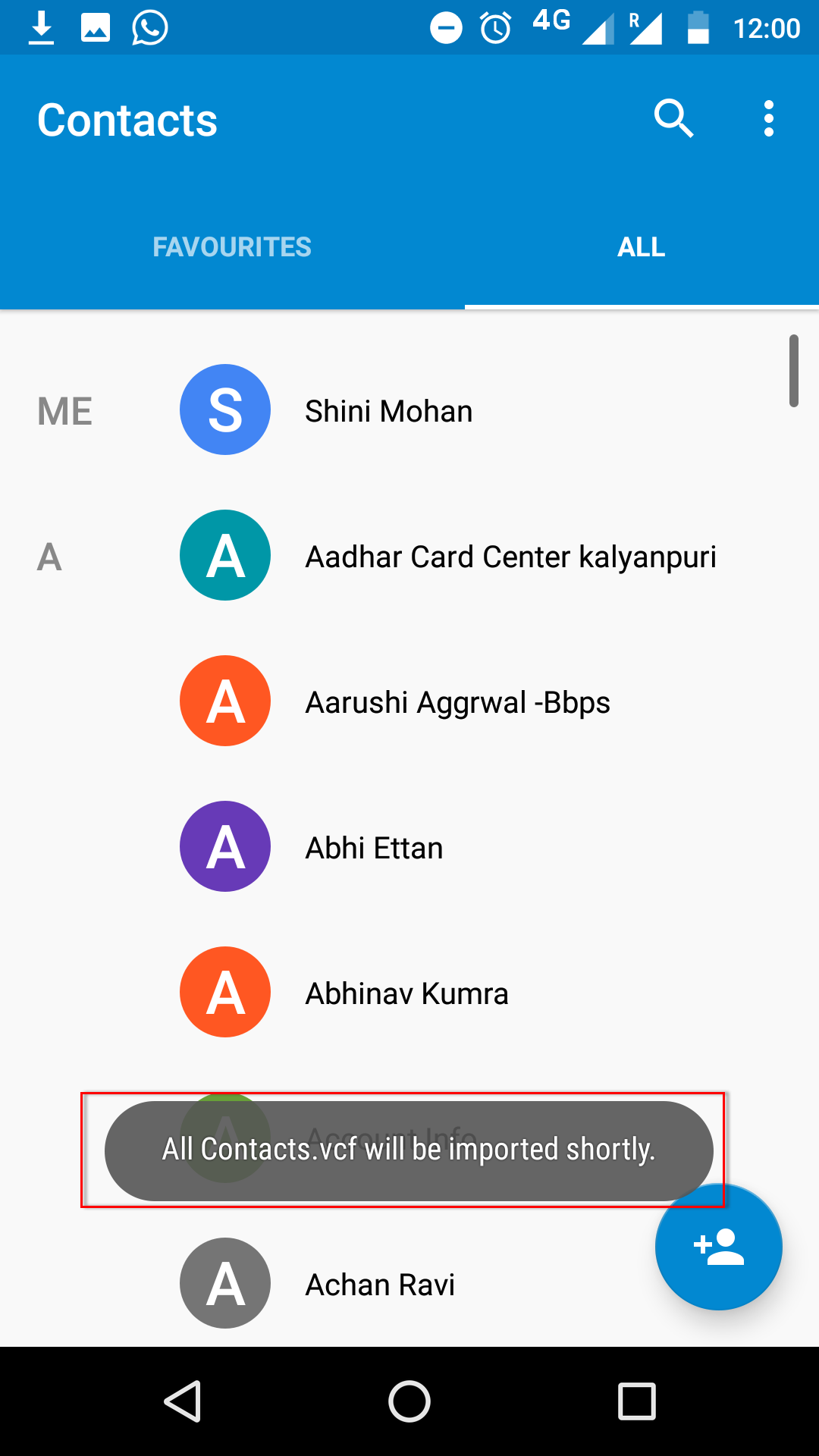 After completing the import contacts from spreadsheet to Android process, 'Finished importing vCard .vcf' notification will display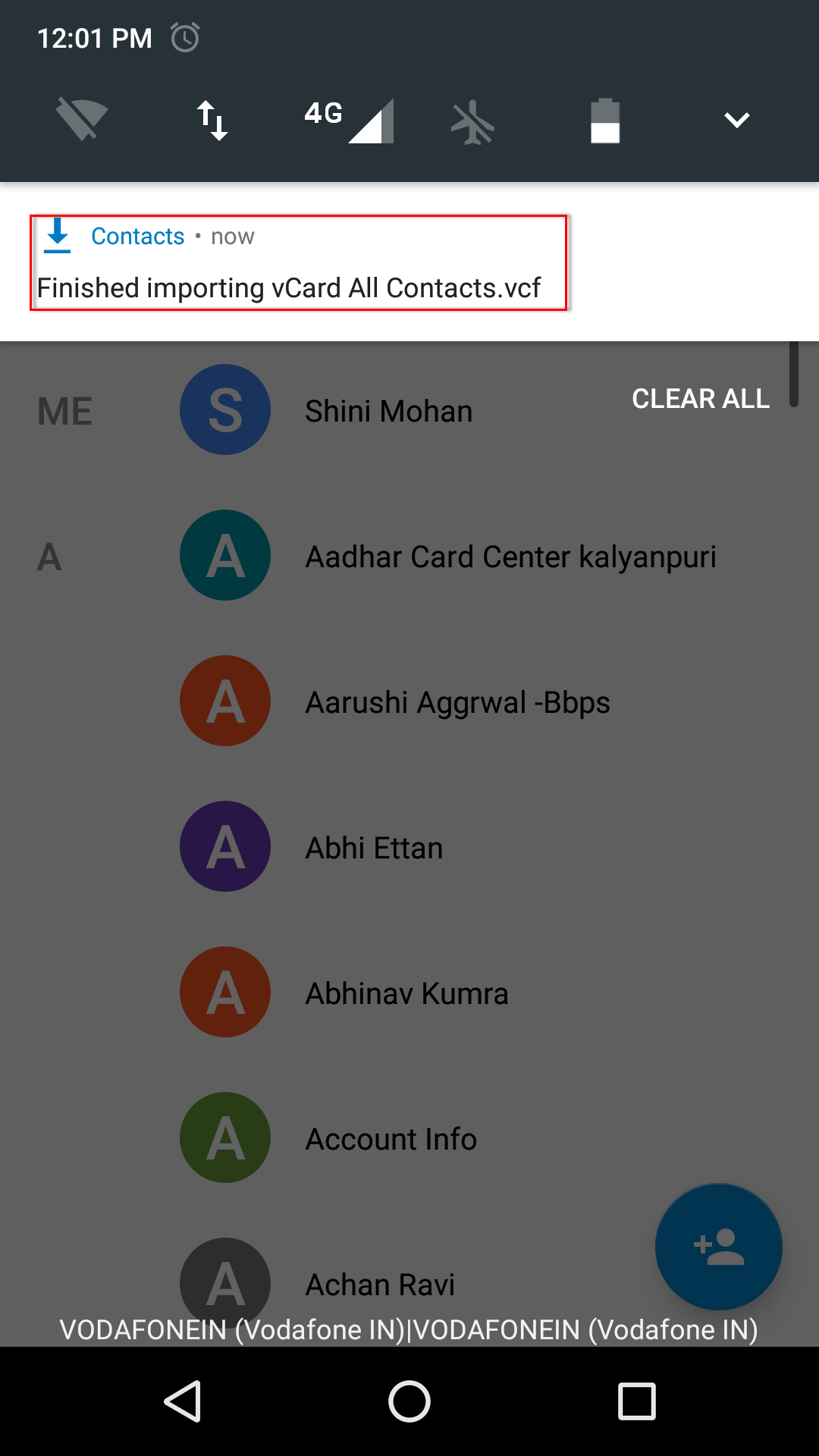 Now, you can access the vCard contacts from your Android phone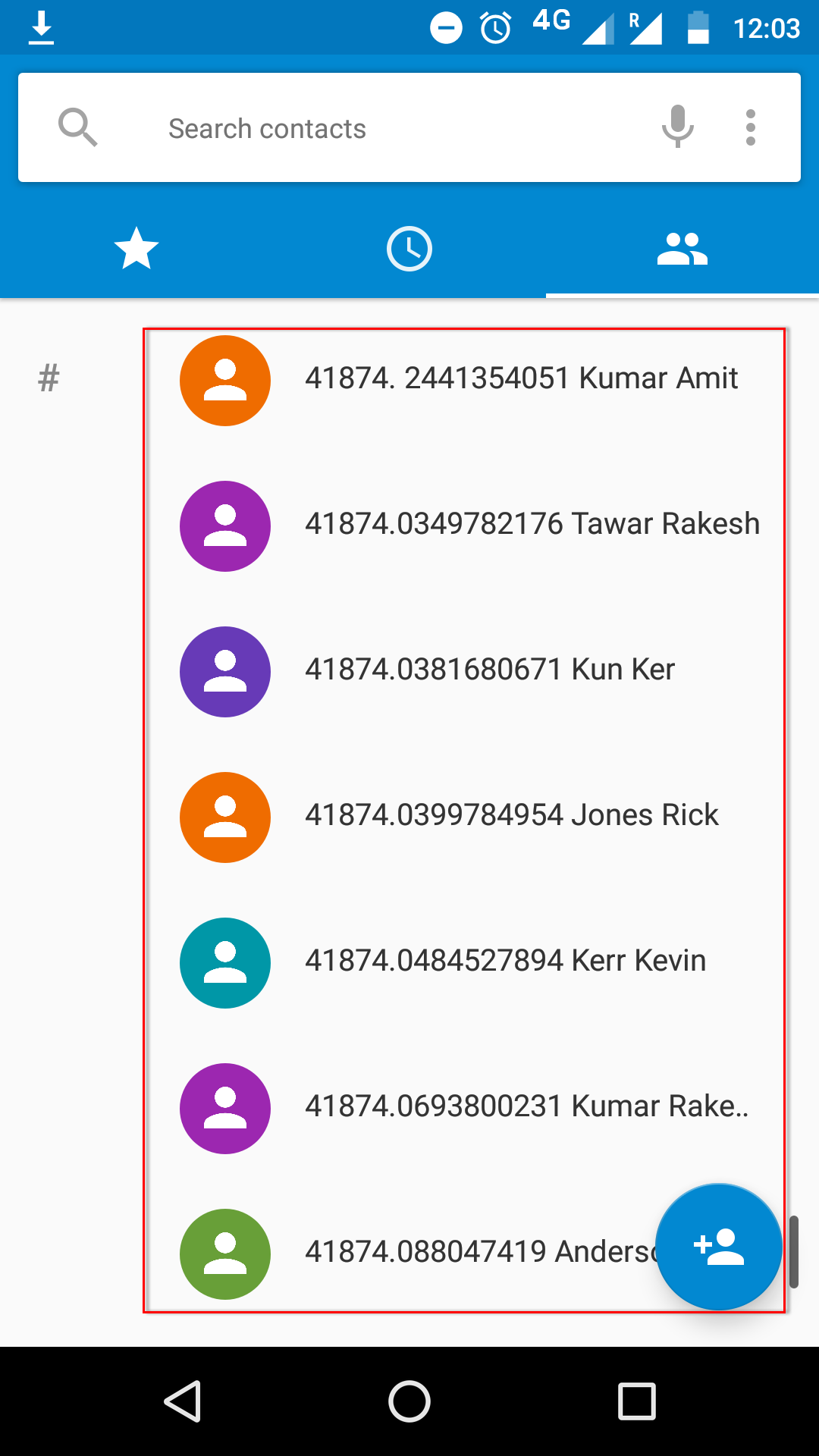 Select and open any contact to get more information about it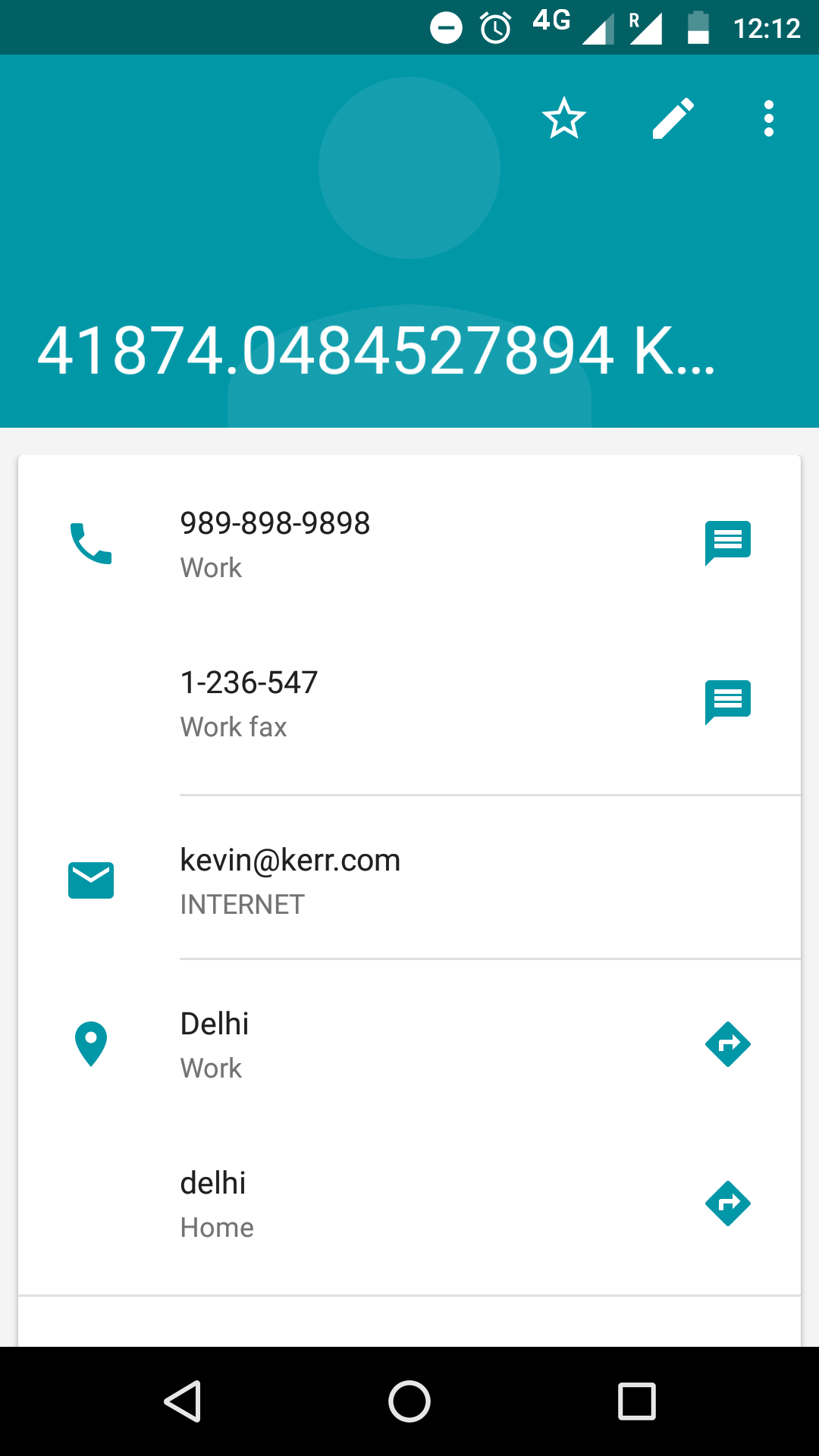 You can also save the exported contacts in your Google account for further use. For this select the Gmail account to import your contacts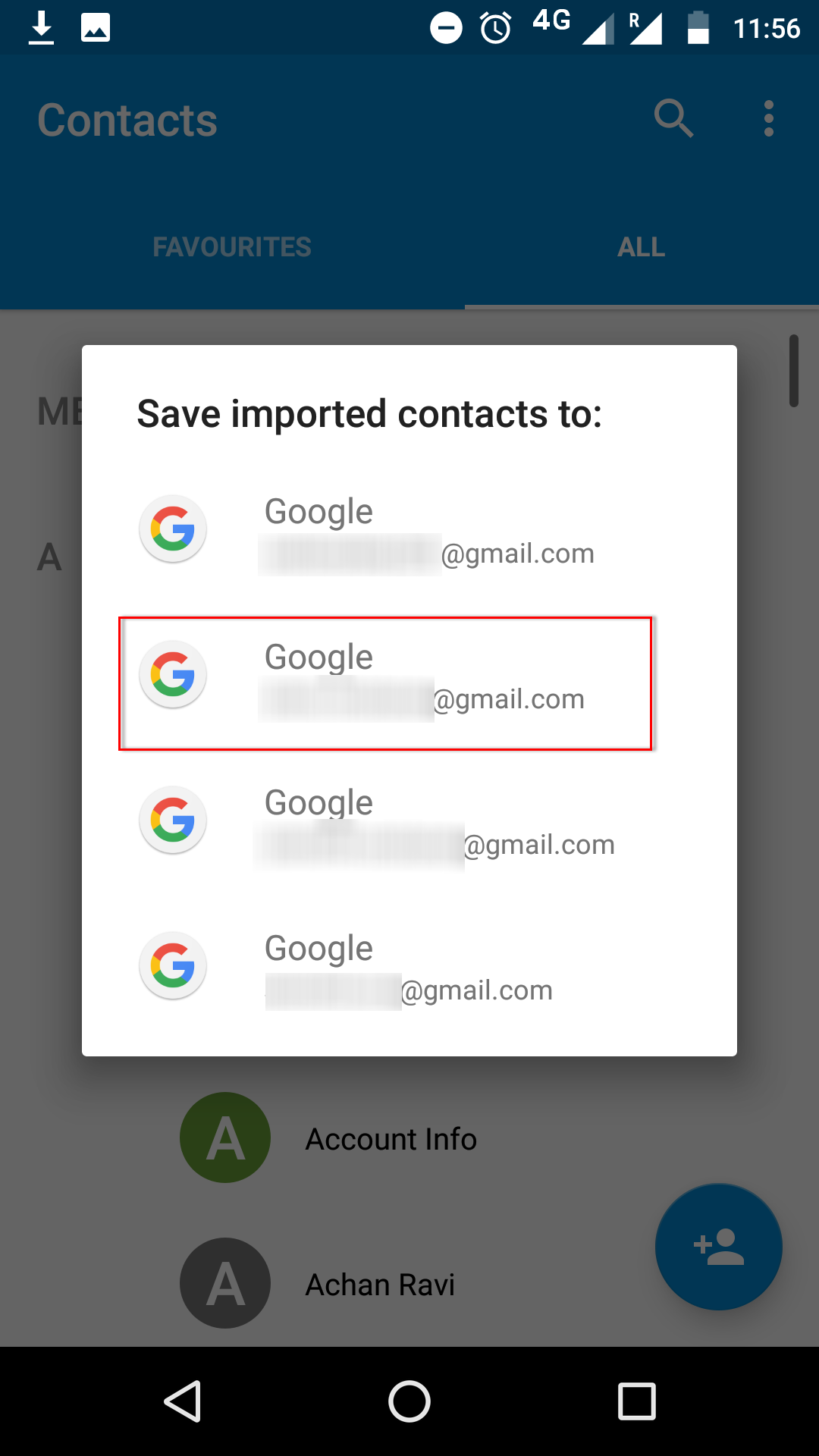 Go to the location where the vCard file is saved and select the file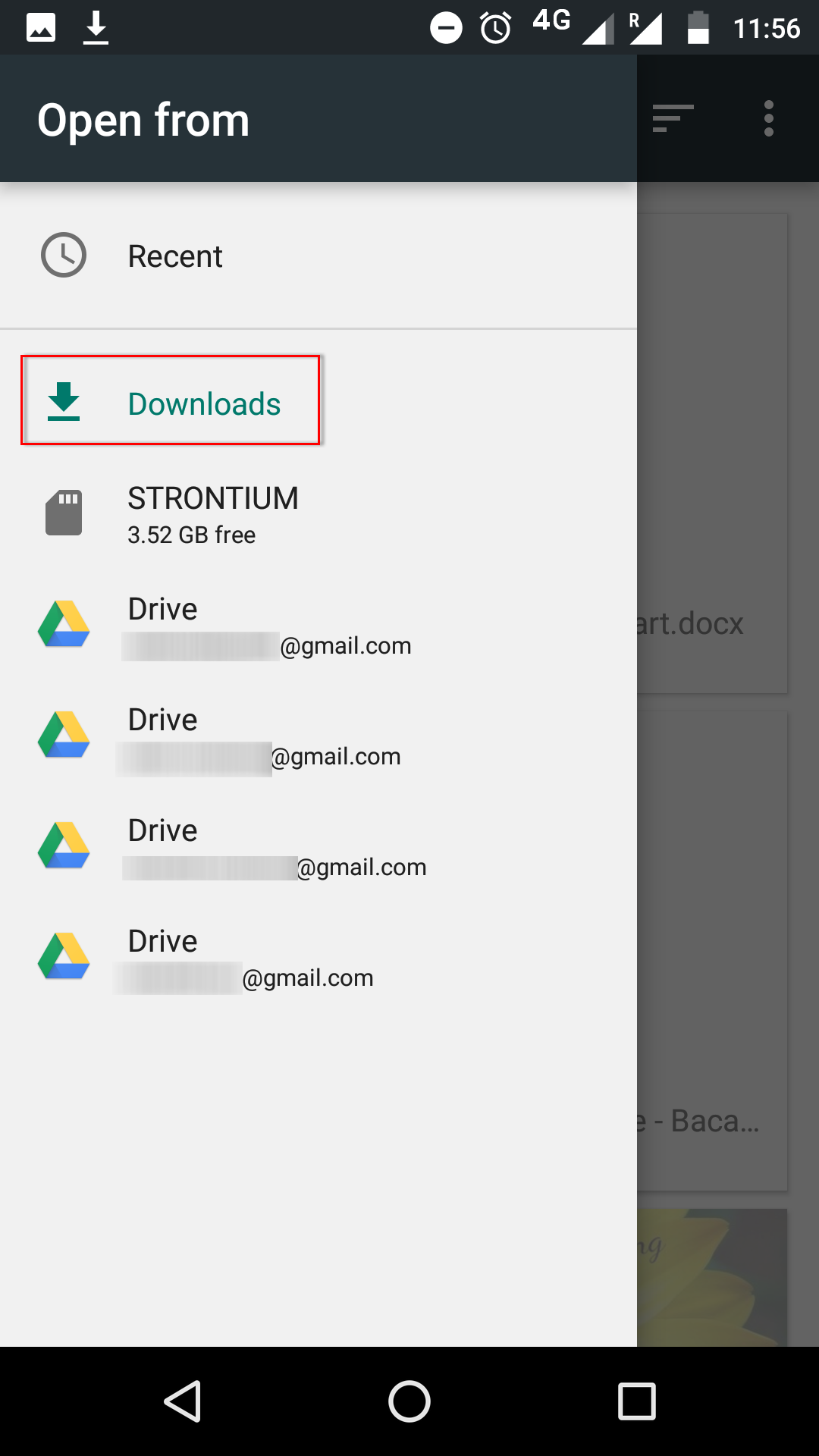 After this, vCard will be successfully saved in your Gmail account and you can access its contacts from everywhere via your Gmail id.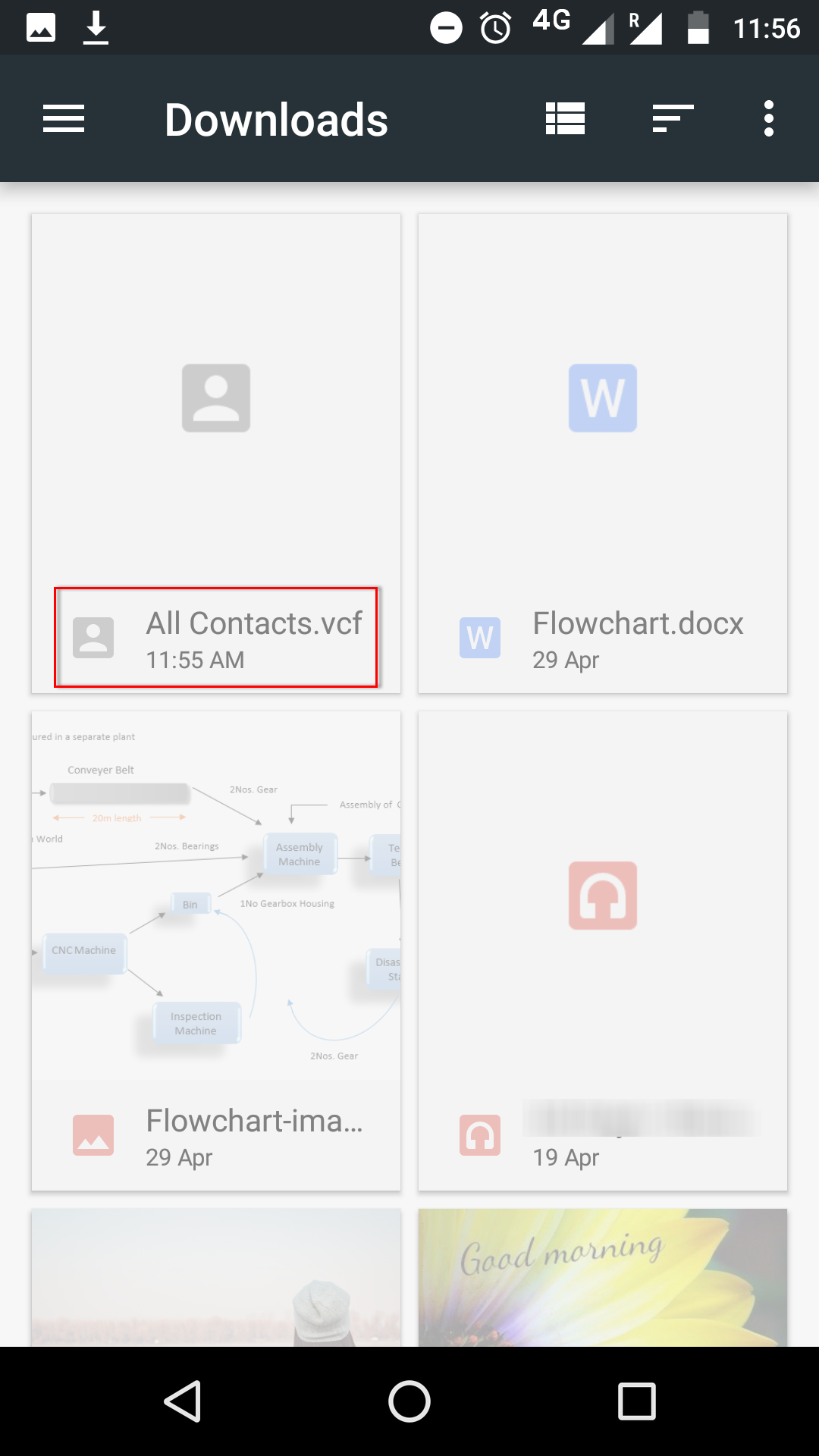 Summing Up
There are many users who are searching the solution for the same query i.e., how to import contacts from Excel to Android phone? Thus, considering the need of users to resolve issue we have come up with this editorial. Here we have discussed an easy and cost-effective technique to import contacts list from Excel file to Android phone. The mentioned method to export Excel contacts is safe as well as it does not requires so much technical expertise to execute.
Frequently Asked Questions
How do I import contacts from Excel to Android?
To access Excel contacts from Android, you have to convert Excel file to vCard (VCF) format following the listed steps:
Download and Launch the tool on your Windows OS
Add the file and preview the data on software panel
Match the Excel Fields with vCard Fields for mapping
Choose the vCard version and create single vCard file if needed
Hit Convert to complete the procedure.
How do I convert Excel to VCF manually?
You can import Excel file to your Windows Contacts using Import option and then, Export Windows Contacts as VCF file format.
Can I access Excel contacts from mobile contacts?
Yes, after converting Excel file to vCard format, you can import and access Excel contacts from mobile/ phonebook contacts easily.
What is a vCard file?
vCard (VCF) is a Virtual Business Card or Electronic Business Card used to save contacts information. It is a standard file format to manage contacts info.