Email Client
,
Migration
,
MS Outlook
,
Office 365
Upload or Import PST Calendar to Office 365 OWA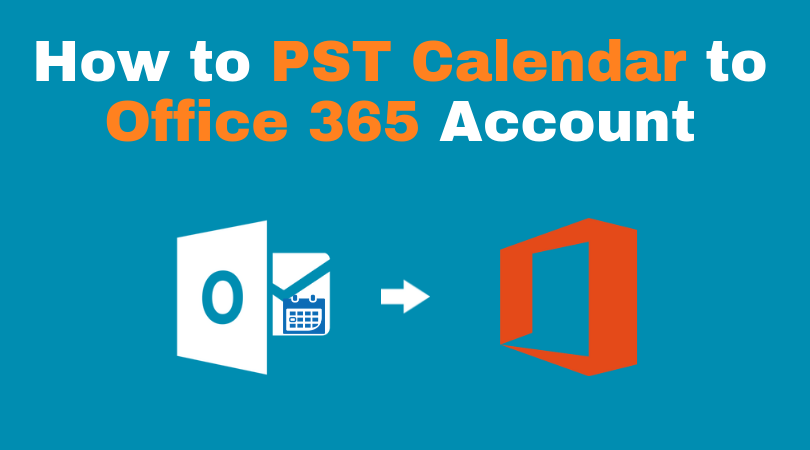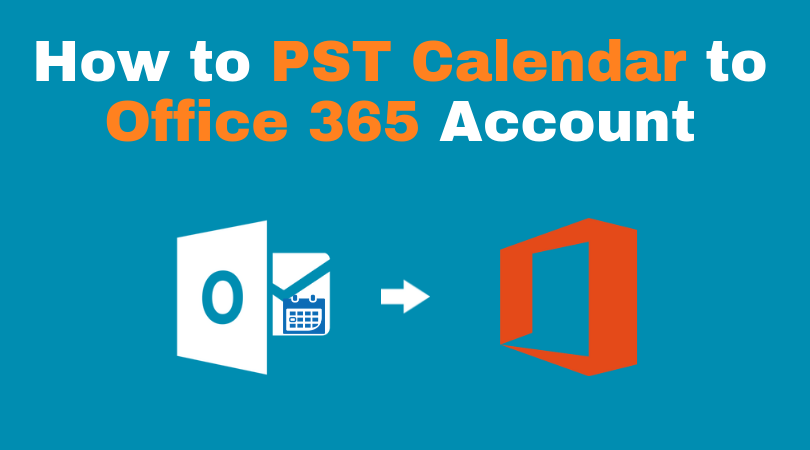 "If you also have an orphaned PST file and wants to import or extract calendar appointments, meetings into Office 365 account, then read this blog till the end. Here's a complete workaround for how to import PST calendar to Office 365 explained.
How to Upload Calendar From PST to Office 365 ?
There is no direct method to import calendar of .pst file to OWA online. Thus, there is a need of an indirect approach to accomplish the same. The following method is classified into two phases.
Step 1: Convert Outlook Supported PST File to ICS Format
In order to change Outlook file into .ics format, perform the following steps:
From Outlook, select the Calendar option from the left corner.
Go to My Calendar and choose the specific calendar events.
Click on File >> Save As.
Browse the iCalendar  file from the location where you saved it.
After that, input the file name and select the format from Save as Type.
Next, select the radio button next to the Save Selected Appointment or Save Calendar option. You can also go to the More Options… button to get more information.
Finally, choose the Save button and your Outlook calendar file will be saved into the ICS format. Follow the next section to import PST calendar to Outlook 365.
Step 2: Time to Import ICS File to Office 365 Account
After performing the above steps, make sure you have successfully saved the PST calendar in ICS format locally. Now, you need to transfer this file to Outlook 365. To do so, perform the given below steps:
At first, log in to the Office 365 account by entering all the valid credentials.
Then, go to the navigation pane and select the Calendar icon.
Choose the Add Calendar option from the file on the toolbar.
Now, Hit on the Browse button and select the .ics file and select the Open button.
In the next step, go for the Calendar drop-down menu and choose the calendar that you want to import.
Finally, Hit on the Save button to end up the process.
Easy Way to Import PST Calendar to Outlook 365 / Office 365 Account
The above discussed manual method can import PST calendar to Office 365 account. But, it has some limitations as it requires a long time and strong technical knowledge. Hence, users are looking for a trouble-free and ingenious solution. In this case, the Outlook Conversion tool is very beneficial because it has an option to convert Outlook file to .ics format within a few clicks. After that, this ICS file can be easily imported into Office 365.
Steps to Convert PST to ICS for Office 365 are as follows;
Step 1. Download and install PST converter software.
Step 2. Add PST files to export.
Step 3. Select ICS from the Export options.
Step 4. Choose destination to save output.
Step 5. Click on the Export button.
You can also go with another solution for importing Outlook PST file calendars to Office 365 account directly i,e; Microsoft Office 365 Restore Tool. It is a utility that directly move PST data into desired O365 account without losing any single bit.
The user interface of both software is very simple and easy to understand by every user. It is compatible to work with every version of Microsoft Outlook and Windows operating system.
Wrapping Up
Calendars play a vital role in the user's life. Sometimes, Outlook users need to migrate their calendar file in Office 365. Thus, we have discussed a solution in which first, users can convert their Outlook calendar into .ics format. Afterward, they can directly import the ICS file in Office 365. But, this method is quite lengthy and tiresome. Hence, an alternate reliable solution to import PST calendar to Office 365 is also discussed in this post.