Outlook
How to Export Outlook Contacts to Gmail Account Securely?
Priya
| Modified: 2023-06-13T07:58:01+00:00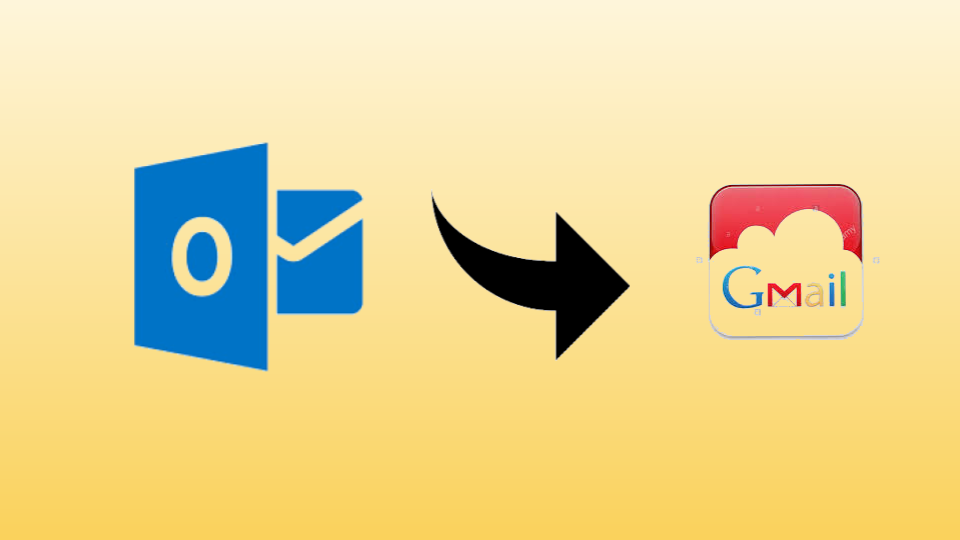 Microsoft Outlook is a desktop-based email application widely used by people both personally and in the corporate world. On the other hand, Gmail is a web-based email application that can be accessed anywhere including your phone. For those who use Outlook regularly, it is important to back up your contacts in other email applications. This is where Gmail came into existence. Therefore, you can export Outlook contacts to Gmail to maintain a backup. In this article, we will understand how to transfer contacts from Outlook to Gmail without any hassle.
Let us understand the topic with the help of question:
User Query 1 – I started working as business development manager during the pandemic and since it requires making calls, all my contacts are saved in my Outlook account. Now, I find it very difficult to find these contacts whenever I don't have my laptop with me. I want to import contacts from Outlook to Gmail so that I can access them anytime anywhere. Can somebody help me out?
User Question 2 – I came to know a few days ago that one of my colleague had lost all his data from Outlook and the major problem was that he had not saved the data anywhere else. All my work calling and most important contacts are saved in my Outlook account. I was so scared that since then I have been looking for ways to transfer my contacts. Is there any successful way to do this?
Reasons to Transfer Contacts from Outlook to Gmail
The main reason to export Outlook contacts to Gmail is that Gmail is a web-based email application that can be accessed easily from anywhere. However, you must have a working internet connection.
Also, it is quite easy to maintain an address book in a Gmail account to communicate with others.
Furthermore, Gmail is one that is free and completely accessible to almost everyone around the world. Hence, there are many reasons why users prefer to switch to Gmail for managing contacts.
However, there is no such straightforward method by which you can directly transfer Outlook address book to Gmail. So, we have come up with a two step process. Where as in the first step, you need to first extract the essential contacts of your particular Outlook 2021, 2019, 2016, 2013 or below. Then, in the second step, all you need to do is import them into the Gmail account to access all the contacts.
Let us move on to the different techniques to accomplish this task so that you can access all the contacts in Google Account later.
Manual Method to Export Outlook Contacts to Gmail
This manual method to will be applicable to import contacts from Outlook to Gmail only when you have an Outlook app installed on system. So, to achieve this manual task, follow the below steps –
To begin with, Open MS Outlook on the system and go for the File option.
Thereafter, from the next menu, select the Open & Export option, click on the Import/Export button.
From the Import and Export Wizard, select the Export to a file option and click Next.
In Create a file of type, select the file of a type that is necessary to export like Comma Separated Values. After that click on the Next button.
Thereafter, choose the Contacts folder by scrolling up in the select folder to export from the option and then click on the Next button.
Then, to choose the destination folder, click on the Browse button and navigate to the location of the file.
After that mouse-click on OK followed by Next Option in the Export to a file dialog box.
Lastly, click on Finish button and tap the OK to exit after exporting task is finished.
Try Alternative Way to Export Contacts without Outlook
If you wish to export Outlook contacts to Gmail account without installation of Outlook, you can opt for the secure Outlook to vCard Export Tool. As this tool is the perfect utility to easily export all stored contacts from Outlook PST to VCF  securely.
Plus, this tool is a fairly easy solution for non-technical users. As tried and tested by our team of technical expert. Hence, its intuitive dashboard makes it easy for beginner users. Moreover, this software supports all versions of Outlook and Windows operating system. Therefore, it becomes even easier to load data files of any Outlook version and run it on any Windows OS.
Guide to Transfer Outlook Contacts to Gmail Using Software
Download, install and run the above tool on your Windows system initially.
Then, just add the Outlook file to the software panel.
Now, in the software UI preview all the contacts list along with attributes and details.
In the last step, select any desired option and start exporting Outlook contacts to transfer to Gmail account.
Now, as you have successfully exported all the required contacts from Outlook to import them to Gmail. Then, the next step is to import the output file to the desired Google account. Let's find out how.
Step 2: Import vCard/CSV Exported File to Gmail Account
In order to import the file to Gmail contact, follow the instructions as mentioned below-
To begin with, log in to your Gmail account where you want to access your contacts.
Then, in the top left corner of the Gmail Window, click on Gmail account.
Afterward, click on the Contact app from the appeared lists.
Thereafter in the Contacts Window, in the bottom right corner click on the Import icon from above.
Now, to Browse the location of the file that you have stored previously, click on the Select file option.
Choose the resultant file (.csv or .vcf) that you have exported through step 1 by using manual or automated method and hit Open.
Lastly, to begin importing task of contacts, click on the Start Import option.
After completion of importing process, a message will be displayed. Click OK and exit the tab.
So, these were the steps to transfer contacts from Outlook to a single free Gmail account. Now, you can simply access all the contacts of users into Google account.
Conclusion
These days users work with multiple email applications simultaneously. Sometimes, users need to export Outlook contacts to Gmail account. For that, in this article, we have discussed two ways to do it. One is manual and the other is with the help of tools. So, it is up to you which method you want to go for. Also, be sure to consider the drawbacks of the manual method.
Frequently Asked Questions
Q- How do I export all my contacts from Outlook to Gmail?
Answer – To export all the contacts in one go-
Download the tool on desktop.
Load the Outlook.pst file on software.
Select export option supported by Gmail.
Tap Export to take out the contacts list in one go.
Import the resultant file into Google account.
Q- What if I need to transfer address book from Outlook 2016 to Gmail? Does this tool support Outlook 2016?
Answer – Yes, you can easily move all or specific contacts from Outlook 2021, 2019, 2016, 2013, 2010 to Google Account Contacts. This tool supports all versions of Microsoft Outlook application and it helps to backup Outlook contacts to external hard drive.
Q- Do I need Outlook application for this export task? As I have just received a PST file from my manager that I need to transfer contacts to Gmail.
Answer – No, there is no need to install Outlook application on the system while using the tool. As this tool can simply work with PST file to export your contact list.
Q- What is the difference between Google Contacts and Microsoft Outlook Contacts?
Answer – Although both the applications are in use with many users, there is a slight difference between their contacts. As such, Microsoft Outlook is a personal information manager from Microsoft that helps its users to communicate and manage schedules when needed. On the other hand, Google Contacts is an online address book that integrates with Gmail, Calendar, Drive, and other Google products. So, it totally depends on the users who is comfortable with which.